GLAAD Gives Disney Failing Grade for LGBTQ Characters, Says Studio Has 'Weakest History' of Representation in Film
GLAAD's Studio Responsibility Index also praised movies like 'Love, Simon' but criticized the lack of trans characters in any major Hollywood release last year.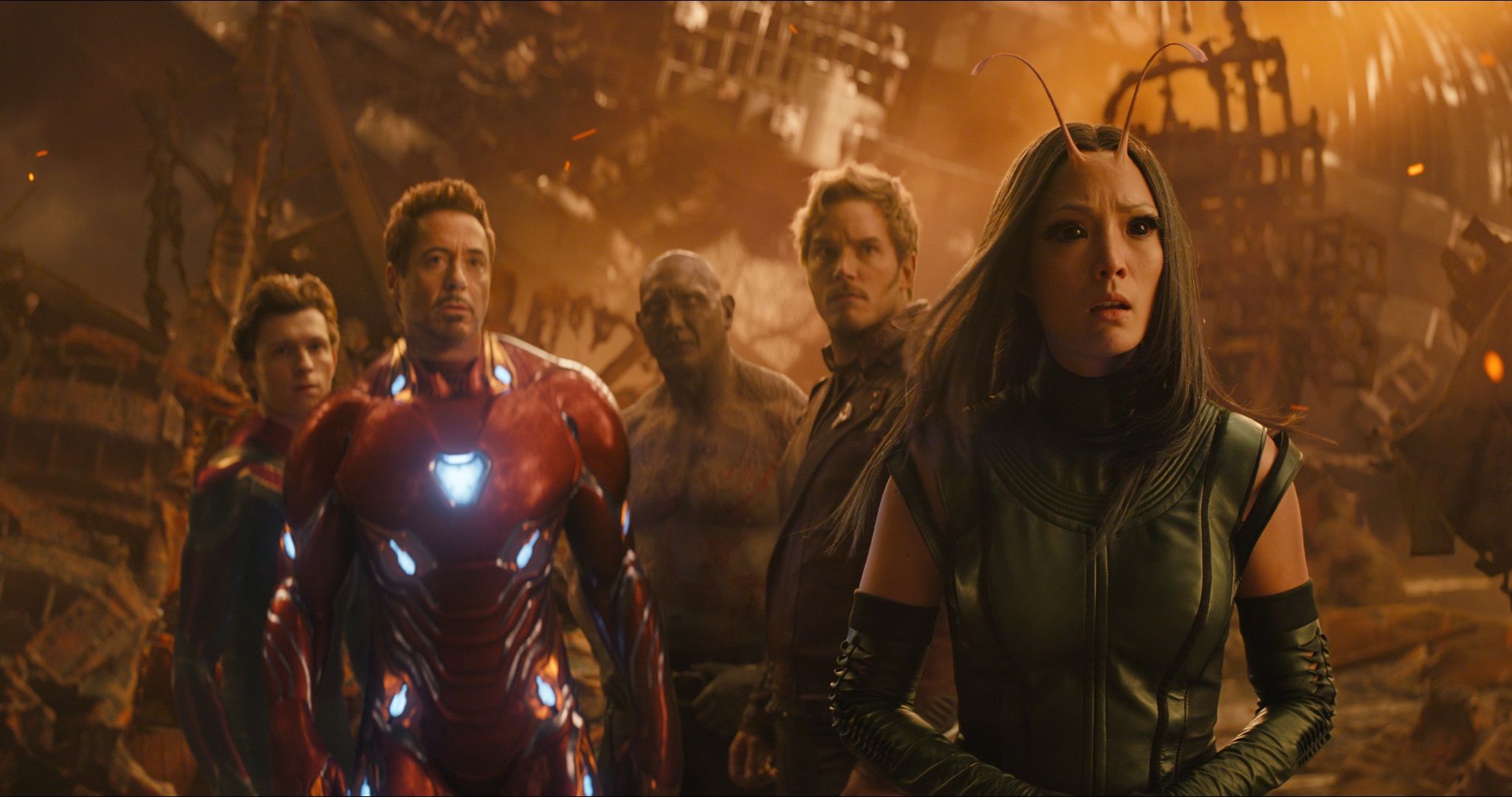 Disney is riding high on the success of Avengers: Endgame, but the studio has been called out by GLAAD for the lack of LGBTQ characters in its films last year.
According to the media watchdog's 2019 Studio Responsibility Index (SRI), Walt Disney Studios "has the weakest history when it comes to LGBTQ inclusion" of the seven major Hollywood studios it tracked for accurate and diverse representation.
The House of Mouse released ten films in 2018—including Black Panther, Incredibles 2 and A Wrinkle in Time. But, according to Thursday's report, none contained any openly LGBTQ characters.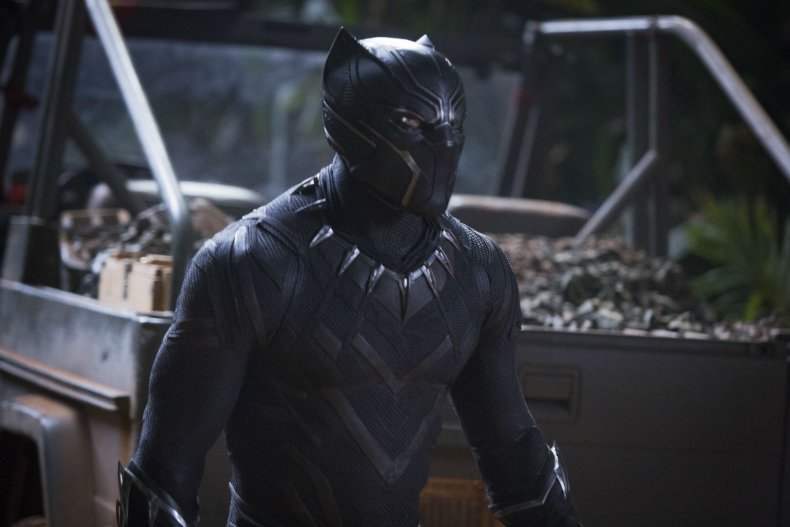 Disney has been praised for its inclusive policies—Disneyland Paris will host the first Disney theme park Pride event on June 1—but blockbuster franchises like Star Wars and the Marvel Cinematic Universe movies rely heavily on international box office. Incorporating overtly queer characters means possible protest or censorship in oppressive regions. (The Russian dub of Endgame reportedly tweaked a scene where a gay man discusses his dating life.)
In 2017, Guardians of the Galaxy director James Gunn came under fire for saying, "There are probably gay characters in the Marvel universe, we just don't know who they are yet." Since then, Marvel Studio heads have repeatedly promised that more diverse representations are coming: "You're gonna see even more new faces—and faces from all different background, all ages, all ethnicities, LGBTQ, people who are differently abled," casting director Sarah Halley Finn told Vulture in April.
Disney's Jungle Cruise, due out July 2020, will be the first film under the Walt Disney Pictures imprint with an openly gay character: English comedian Jack Whitehall is slated to play McGregor Houghton, described as "hugely effete, very camp, and very funny."
GLAAD also gave Lionsgate Entertainment a failing grade, with A Simple Favor chastised for suggesting Blake Lively's character sexually manipulated other women to achieve her goals.
"The repeated trope in media of women only sleeping with other women to get something they want or need—thus directly linking their queer relationship with a negative behavior—is one audiences have seen too many times."
In comparison, Universal and 20th Century Fox received a "Good" score, while Paramount, Sony and Warner Bros. were all graded "Insufficient."
On the plus side, 18.2 percent of the 110 movies released by the Big Seven last year featured LGBTQ characters, up from an all-time low of 12.8 percent in 2017. And two-thirds of those characters were both relevant to the plot and not merely defined by their sexual orientation or gender identity. Citing movies like Love, Simon; Blockers and Deadpool 2, GLAAD President and CEO Sarah Kate Ellis praised Hollywood for "finally addressing the calls from LGBTQ people and allies around the world who want to see more diversity in films."
But while overall representation increased, racial diversity was lacking—as was screen time. Of the 45 LGBTQ characters counted this year, 26 had under three minutes of screen time. (Sixteen had less than one minute.) And, for the second year in a row, not a single film released by a major studio last year featured a transgender character. That's compared to television, where shows like Pose and Supergirl are bringing trans representation to the fore.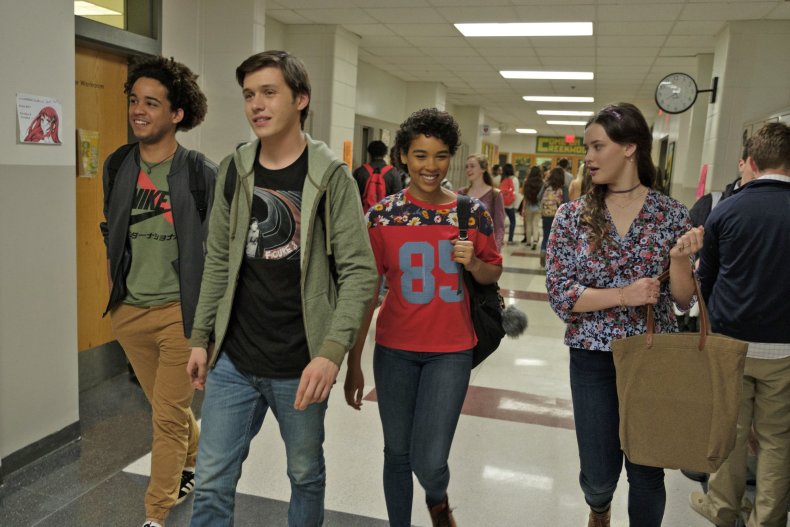 Supergirl producer Greg Berlanti actually directed one of 2018's success stories: Love, Simon, the first mainstream rom-com centered on a gay teen (Nick Robinson), was released by 20th Century Fox's Fox 2000 Pictures in March, earning critical praise and a respectable $66 million box office. (There's even a spinoff series slated to join the Disney streaming service in the fall.)
"Love, Simon broke new ground as the first major studio release to focus on a gay teenage romance," Megan Townsend, GLAAD's Director of Entertainment Research and the author of the report, told Newsweek. "But it also played in thousands of theaters, including in my tiny hometown of Swartz Creek, Michigan, where I wasn't able to see many queer films growing up."
Fox 2000 is being dissolved as part of Disney's takeover of Fox, but Townsend urged other studios to follow in its footsteps.
"It shouldn't matter what town you live in, you should be able to walk into a theater and see something for you. LGBTQ stories deserve to be told not just in outstanding indie films, but also in the major releases that get a big promotional push and play all across the U.S. and the world."
And there's more than just a moral imperative to be inclusive: According to Nielsen, LGBTQ audiences are 22 percent more likely to see a theatrical release more than once.
"Audiences supported stand out LGBTQ-inclusive wide releases last year with both their dollars and social buzz," Townsend added. "The studios should recognize the power of LGBTQ moviegoers and the desire for stories that reflect ourselves, and create and market more films for this audience who is ready to buy tickets."