The long-awaited true-crime drama Monster: The Jeffrey Dahmer Story has finally landed on Netflix.
The ten-part series sees Emmy-winning actor Evan Peters portray Jeffrey Dahmer, the American serial killer who murdered and dismembered 17 men and boys between 1978 and 1991.
Fellow Emmy-winner Niecy Nash plays Glenda Cleveland, the woman who tried to stop Dahmer but whose calls to the police about his suspicious behavior fell on deaf ears.
As a result, Dahmer was able to continue his killing spree for a further two months, until he was arrested in July 1991. Newsweek has everything you need to know about Cleveland.
What Happened to Glenda Cleveland?
For months Jeffrey Dahmer's neighbor Glenda Cleveland was concerned about the former soldier's behavior.
As seen inNetflix's Monster: The Jeffrey Dahmer Story, from the sound of men screaming in pain, the sound of a drill at all hours of the night, and a foul smell, Cleveland had good reason to suspect something was not quite right.
Unfortunately, her warnings to the police went ignored for months.
Cleveland even came face to face with one of Dahmer's victims, but she could do nothing to save him.
On May 27, 1991, Cleveland alerted authorities to Dahmer's apartment after her daughter, Sandra Smith, and her niece, Nicole Childress, found a bleeding, naked and incoherent boy on the street. They had found him in alleyway, running from Dahmer, reported the Milwaukee Journal Sentinel.
However, police were convinced by Dahmer that the boy was 19 years old and that they were in a relationship. Dahmer told police the boy was drunk and they had been in an argument.
It was later uncovered the boy was 14-year-old Konerak Sinthasomphone, who became Dahmer's 13th victim.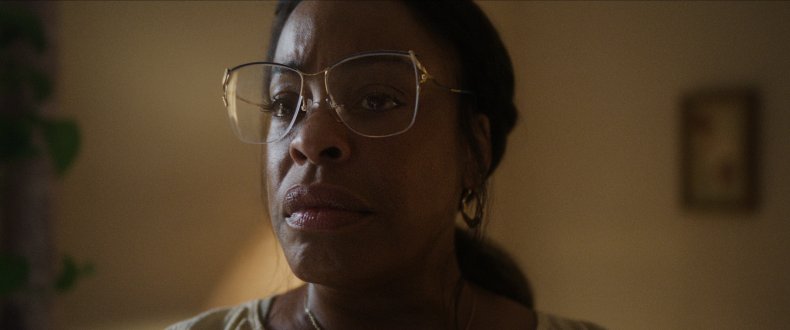 When Cleveland spotted Konerak's photo in a missing person alert in the newspaper days later she realized he was the young boy Dahmer claimed to be his boyfriend. She contacted the police once again but no one returned her call. She even contacted the FBI but nobody got back to her.
Five of Dahmer's 17 murders, including that of Konerak, were carried out after Cleveland began contacting police about her concerns, reports The Sun.
After Dahmer's arrest and the discovery of Konerak's remains, the three officers who were called by Cleveland in May 1991 were suspended without pay pending an internal investigation, according to The Associated Press.
Where is Glenda Cleveland Now?
Glenda Cleveland died on December 24, 2010, of natural causes. She was 56 years old.
After Dahmer's arrest in 1991, Cleveland lived on the same street where Dahmer lived in the Oxford Apartments until 2009, her daughter Sandra Smith told the Milwaukee Journal Sentinel.
She was honored by the Common Council and County Board in Milwaukee, with Mayor John Norquist calling her a "model citizen." She also received awards from local women's groups and the Milwaukee Police Department.
Cleveland stayed in touch with the Sinthasomphone family and attended one of the sons' weddings.
Speaking to Netflix, Niecy Nash, who portrays Cleveland in the series, said Cleveland too was a victim of Dahmer and her story had to be heard.
She said: "When you hear the different things that happen with regard to Jeffrey Dahmer and his victims... Glenda was one of his victims too and her story has been told the least of these." She added: "Heavy is the head that wears the crown to tell this story."
She said: "Glenda Cleveland was a special woman. To continue on, and on, and on in an effort to get someone to do something, she deserved way more than a little cheesy plaque at the bottom of a social hall somewhere. She deserved way more than the police step in front of her and say, 'Look what we did, look what we tried to do,' and I want people to know we all know, or will be, or have been a Glenda Cleveland in this life, that's for sure."
DAHMER — Monster: The Jeffrey Dahmer Story is streaming on Netflix now.