Meet The Cast of 'Monster: The Jeffrey Dahmer Story'
You may not know all of the details of the Jeffrey Dahmer case, but you will most likely of heard his name.
One of America's most infamous serial killer, Jeffrey Dahmer murdered 17 men and boys in Ohio between 1978 and 1991. He also engaged in cannibalism and necrophilia in some cases, and dismembered all of his victims
The horrifying true story is being brought to life by American True Crime Story and American Horror Story creators, Ryan Murphy and Ian Brennan on Netflix.
Titled Monster: The Jeffrey Dahmer Story (full title DAHMER - Monster: The Jeffrey Dahmer Story), the 10-part series is told from the perspective of Dahmer's victims, his family, and the people who tried to stop him.
Newsweek has everything you need to know about the cast of Monster: The Jeffrey Dahmer Story so you do not miss a thing.
Meet The Cast and Real-Life Characters in Monster: The Jeffrey Dahmer Story
Jeffrey Dahmer — Evan Peters
Evan Peters has teamed up with Ryan Murphy once again for Monster: The Jeffrey Dahmer Story. He portrays the titular character, real-life serial killer Jeffrey Dahmer and looks unrecognizable in the role.
Peters has worked with Murphy on FX's Pose, starring as Stan Bowes and appeared in several seasons of American Horror Story over the years.
In 2021, Peters appeared opposite Kate Winslet in HBO's Mare of Easttown as Detective Colin Zabel, winning an Emmy for his performance.
Speaking With Ryan Murphy Productions, Peters shared it was difficult portraying Dahmer and stressed there was a lot of care in place to make sure audiences would not sympathize with the killer.
He said: "We had one rule going into this from Ryan that it would never be told from Dahmer's point of view. As an audience, you're not really sympathizing with him. You're not really getting into his plight. You're more sort of watching it, you know, from the outside."
Nick A. Fisher portrays the young Jeffrey Dahmer.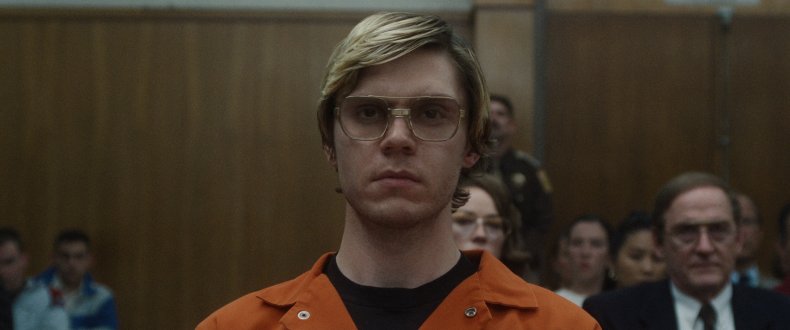 Glenda Cleveland — Niecy Nash
Emmy-winning actor Niecy Nash portrays Glenda Cleveland, Jeffrey Dahmer's neighbor.
Cleveland really was Dahmer's real-life neighbor and reported Dahmer's behavior on numerous occasions to the police but unfortunately, her calls fell on deaf ears and Dahmer's killing spree was able to continue.
Nash is best known for her role as Deputy Raineesha Williams in the comedy series Reno 911!
Her other well-known roles included Didi in Getting On, Lolli Ballantine in The Soul Man, and Denise Hemphill in Scream Queens.
Most recently, she starred in Ava DuVernay's When They See Us as Delores Wise and portrayed feminist leader Florynce Kennedy in Mrs. America.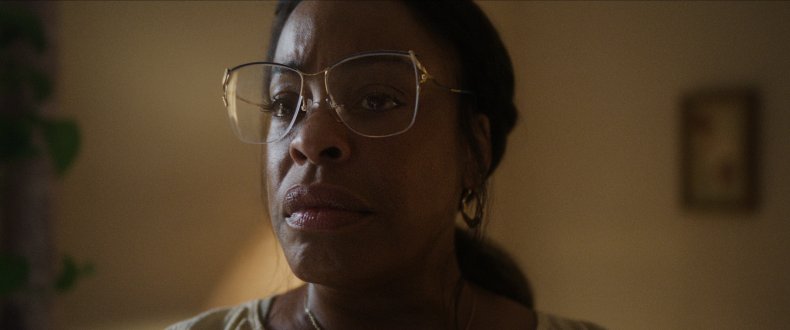 Shari Dahmer — Molly Ringwald
The Breakfast Club icon Molly Ringwald portrays Shari Dahmer in Monster: The Jeffrey Dahmer Story.
Shari Dahmer is the second wife of Dahmer's father, Lionel Dahmer, and Jeffrey Dahmer's stepmother. Alongside her husband, they have publicly expressed their love for Dahmer, despite his crimes.
Speaking on the 2018 Oxygen documentary Dahmer On Dahmer: A Serial Killer Speaks, Shari Dahmer explained why she and her husband refused to change their second name over the years.
She said: "I didn't feel ashamed. We were not guilty. That's where it stood. My family and many people said, 'Why don't you change your name?' We didn't do anything wrong. Why should we change our name? Lionel would tell you that's his given name from his father... Because we were not involved, we didn't feel ashamed in that respect."
Ringwald is also well known for playing Mary Andrews on Riverdale and Paige Wayne in Raising Expectations.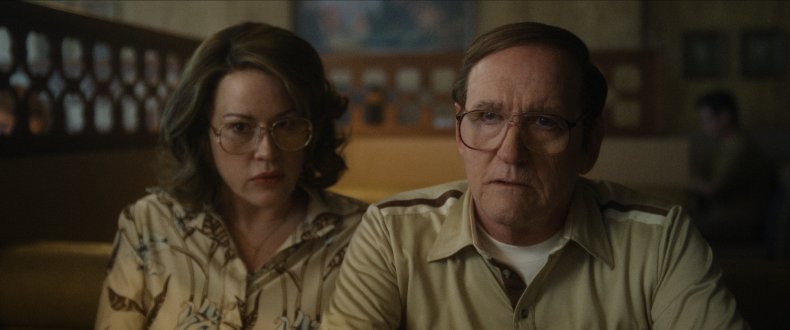 Lionel Dahmer — Richard Jenkins
American actor and comedian Richard Jenkins stars as Jeffrey Dahmer's father, Lionel Dahmer in Monster: The Jeffrey Dahmer Story.
Jenkins is best known for starring in Six Feed Under, Step Brothers, The Shape of Eater, The Visitor, and Olive Kitteridge.
He won an Emmy for his performance in Olive Kitteridge and was nominated for an Oscar, Golden Globe, and Screen Actors Guild Award for his performance in Shape of Water.
Joyce Dahmer — Penelope Ann Miller
Tony and Golden Glo-nominated actor Penelope Ann Miller portrays Dahmer's mother, Joyce, in Monster: The Jeffrey Dahmer Story.
Speaking to MSNBC, Joyce Dahmer explained there were "no warning signs" during Dahmer's childhood that may have signaled what was to come.
Audiences may recognize Miller from her appearances in the movies The Relic, Chaplin, Along Came a Spider, and The Artist.
Tracy Edwards — Shaun J. Brown
The Great Indoors star Shaun J. Brown takes on the role of Tracy Edwards in Monster: The Jeffrey Dahmer Story.
Edwards narrowly escaped death at the hands of Dahmer on July 22, 1991, after spending four hours with the killer, who had threatened to murder him.
With one handcuff dangling from his wrist, Edwards fled Dahmer's home and was able to flag down a police car. The authorities visited Dahmer's home where they uncovered body parts of 11 victims including four human heads.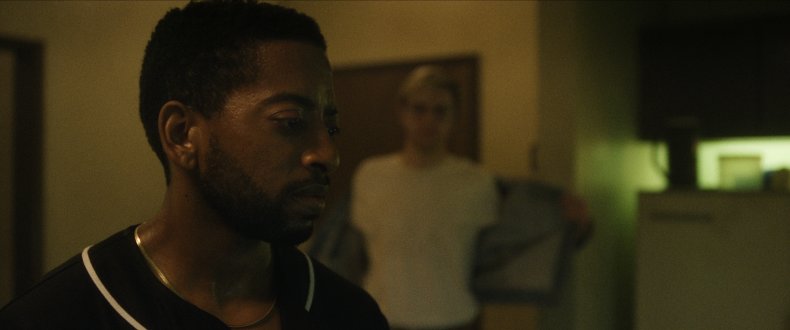 Monster: The Jeffrey Dahmer Story also features notable guest stars including:
Michael Learned as Catherine Dahmer
Colin Ford as Chazz
Arye Gross as Gerald Boyle
Michael Beach as Detective Murphy
Colby French as Detective Kennedy
Mac Brandt as Officer Rauth
Grant Harvey as Officer Mueller
Matthew Alan as Officer Gabrish
Scott Michael Morgan as Officer Balcerzak
Josh Braaten as Young Lionel Dahmer
Savannah Brown as Young Joyce Dahmer
Nick A. Fisher as Young Jeffrey Dahmer
Cameron Cowperthwaite as Steven Hicks
Vince Hill-Bedford as Steven Tuomi
Blake Cooper Griffin as Charles
Matt Cordova as Detective Rauss
Rodney Burford as Tony Hughes
Karen Malina White as Shirley Hughes
Nikyla Boxley as Young Shirley Hughes
Karl Makinen as Officer Clyde Reynolds
Nigel Gibbs as Jesse Jackson
Brandon Black as Dean Vaughn
Raphael Sbarge as Mayor John Norquist
David Barrera as Police Chief Arreola
Dyllón Burnside as Ronald Flowers
Khetphet "KP" Phagnasay as Sounthone Sinthasomphone
Ken Lerner as Joseph Zilber
Dominic Burgess as John Wayne Gacy
Chris Greene as Assistant Chaplain Adams
Furly Mac as Christopher Scarver
Linda Park as Julie Yang
Monster: The Jeffrey Dahmer Story is streaming on Netflix now.