Trump 'Exponentially' More Likely to Be Charged After FBI Search: Kirschner
Former federal prosecutor Glenn Kirschner said the chances of former President Donald Trump being criminally prosecuted are "exponentially" higher following Monday's FBI search of his Mar-a-Lago residence.
Kirschner, speaking on his YouTube channel following Monday's events, said "a legal barrier has been broken" regarding the unprecedented search warrant executed on Trump's home.
"I think the odds that Donald Trump will be criminally charged with the crimes we know he's committed—we've seen the evidence of it with our own eyes in the J6 Committee hearings and elsewhere—I think this exponentially increases the odds that he will be criminally charged with the crimes he committed against the United States," said Kirschner, who is also an NBC News analyst.
"I don't want us to get our hopes up that charges will be coming tomorrow or next week or next month just because Donald Trump's home was searched by FBI agents," Kirschner said, adding that he hopes the Department of Justice "will engage in some kind of transparency sooner rather than later that tells us all what the lawful basis for this search warrant was, without divulging information that would impact or impair an ongoing investigation."
Many initially found out about the FBI search from Trump himself after he posted on the social media platform Truth Social, saying the raid was "not necessary or appropriate."
"Nothing like this has ever happened to a President of the United States before," Trump said in the statement. "After working and cooperating with the relevant Government agencies, this unannounced raid on my home was not necessary or appropriate."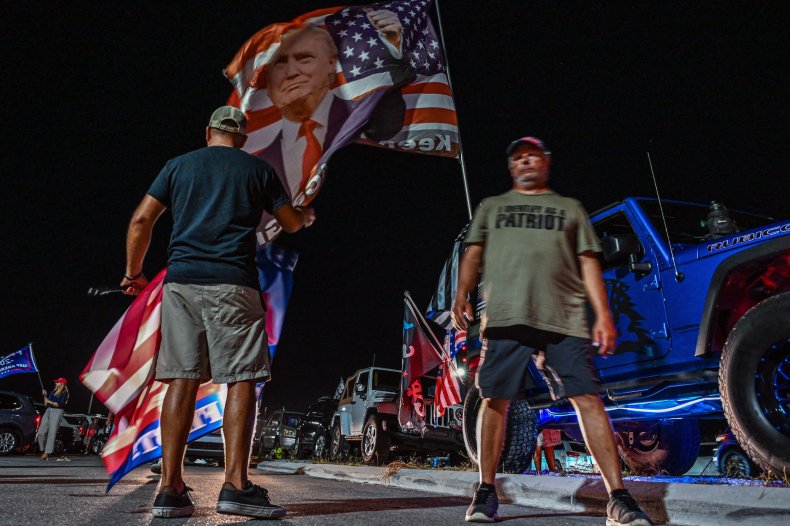 Kirschner stressed that the FBI search was not a "raid" but a legally authorized action. A federal judge who currently remains nameless signed off on the search warrant, as Kirschner explained, and he or she "had to conclude there was evidence of crime right now located on the property of Mar-a-Lago." That conclusion comes via an affidavit that supports the evidence of potential crimes.
"We can assume they recovered evidence," Kirschner said. "We don't know what that evidence pertains to yet, what federal crimes that evidence may be part of. But I think we can conclude that they seized evidence."
Kirschner surmised that the evidence could relate to classified documents that were reported on at the beginning of this year. In January, the National Archives and Records Administration reported to the House Oversight Committee that about 15 boxes containing classified national security documents were returned by Trump after the documents were allegedly taken from the White House when he left office last year—an act that could result in a "five-year felony," Kirschner said at the time.
"That is something we've known about for a very long time," Kirschner said Monday. "It feels like there must be something more at play with respect to this dramatic step, the first search warrant of a former president's home other than just collecting some stray documents."
The former president's supporters have come out against the FBI search, with some even advocating for violence and taking up arms in what has been described as a politically motivated weaponization of the FBI for Democrats' benefit.
Senator Marco Rubio echoed the words of Trump himself, saying the FBI's actions of searching the home of a former president and potential 2024 presidential candidate mirror what has occurred "many times from 3rd world Marxist dictatorships."
Dozens of flag-waving supporters and those emblazoned in political regalia arrived in multiple groups Monday evening, both outside Mar-a-Lago and by a bridge leading into the Palm Beach-based luxury resort.
In his own statement following the search, Trump referred to "prosecutorial misconduct" that "could only take place in broken, Third-World Countries." He also said the U.S. is now "corrupt at a level not seen before."
Newsweek reached out to Trump for comment.