Gloria Steinem Says Ivanka Trump's Family Leave Plan 'Is the Policy of Every Authoritarian Regime'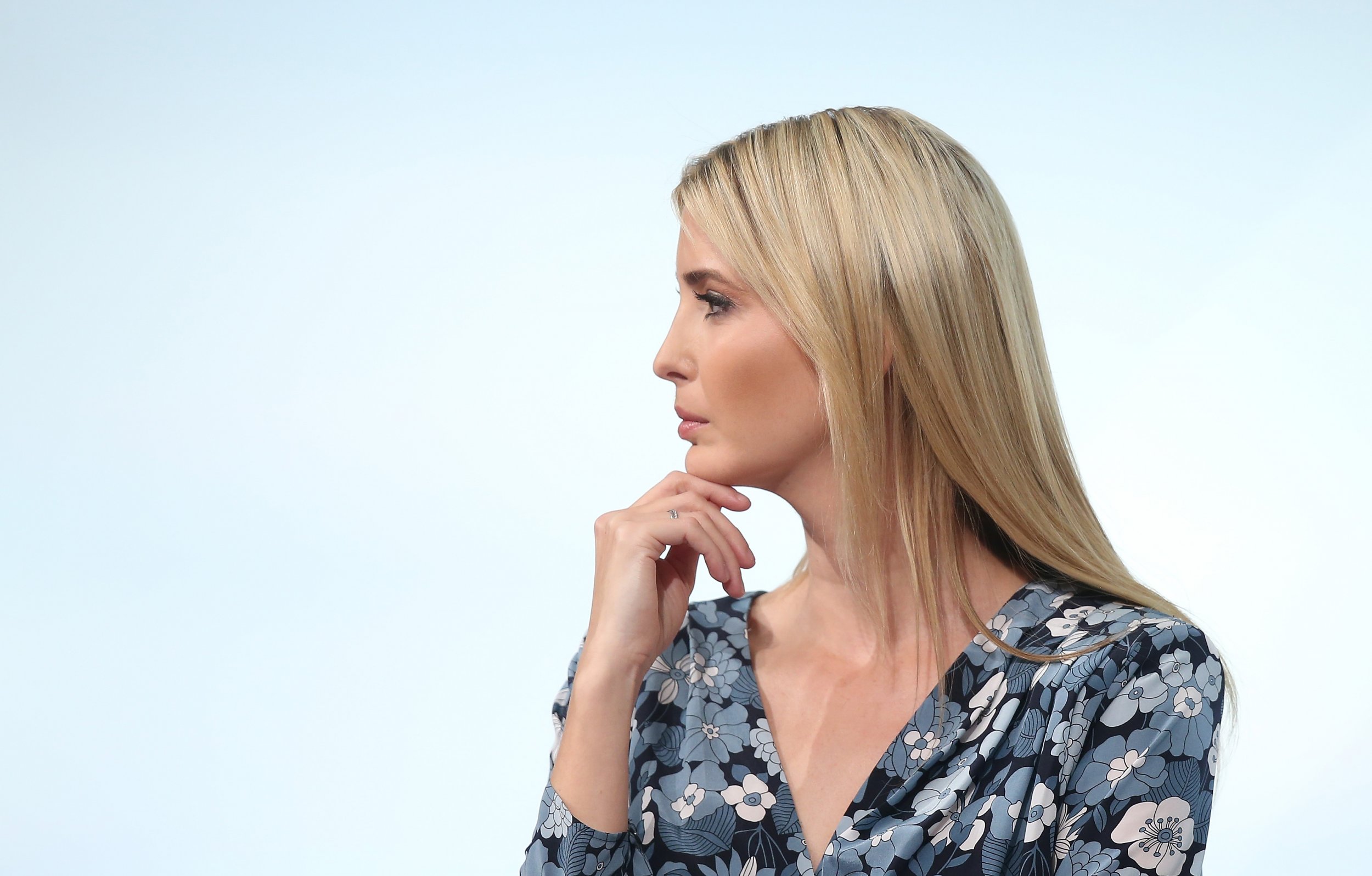 Ivanka Trump's family leave proposal has been criticized by feminist icon Gloria Steinem as being "the policy of every authoritarian regime."
Trump's suggestion, the bones of which were laid out during her father's presidential election campaign, would expand paid leave and child care provisions for working parents. Indeed, Donald Trump stated during his campaign that "we need working mothers to be fairly compensated for their work and to have access to affordable, quality child care for their kids."
Related: Ivanka Trump book reminds 'Women Who Work' to 'consider your biological clock'
But although his proposal and the input from his daughter were initially praised, the details of the original proposal later drew criticism for its focus on working mothers as opposed to entire families.
Steinem underlined the criticism during an interview with the Associated Press on Tuesday, saying the proposal outlined by Ivanka Trump—although not yet written as a formal policy document—pushes leave only for those women who have "physically given birth."
"That isn't the policy that people want; they want a family-supportive policy," Steinem told the AP. "Actually, that policy—I'm not saying she knows this—is the policy of every authoritarian regime that I know of, because they pay women to have children to have more soldiers and more workers, but they don't support parenthood, fathers, adoption."
But the family leave proposal appears to have changed slightly from the original conception. Questioned by Cosmopolitan magazine on why the policy was not more inclusive, Ivanka Trump said, "Well, those are your words, not mine," adding, "The plan, right now, is focusing on mothers, whether they be in same-sex marriages or not."
The Trump administration is now reportedly considering plans that pertain more to both parents; these are seen as likely to offer the greatest benefit to two-income families.
Steinem also spoke about her support of Planned Parenthood, which has come under fire from President Trump, who in January signed an executive order preventing federal funds from being used by International Planned Parenthood and Marie Stopes International.
"If [anti-abortion campaigners] supported me, I'd know I was doing something wrong," Steinem said during the AP interview. "It's obviously ridiculous to say somebody is 'pro-abortion.' Nobody wakes up in the morning and says, 'I think I'll have an abortion. It's a pleasurable experience.' The question is not pro-abortion or anti-abortion. The question is who makes the decision: a woman and her physician or the government."