GMC Recall 2019: General Motors Recalls Pickup Trucks, SUVs Over Crash Risk From Unintended Braking
General Motors has recalled over 600,000 Chevrolet and GMC pickup trucks and SUVs due to a brake error with one wheel that may cause crashes, according to Consumer Reports.
The Chevy Silverado and GMC Sierra pickup trucks from 2014 to 2018, and Chevy Suburban, Chevy Tahoe and GMC Yukon SUVs from 2015 to the current 2020 model have been recalled. The auto company is recalling vehicles with a 5.3-liter V8 engine, a 3.08-ratio rear axle, and four-wheel drive.
The recalled vehicles have a faulty wheel-speed sensor. If the sensor fails, the software will hit the brakes on the wheel opposite the sensor--due to the SUV or pickup truck being in all-wheel drive or automatic mode, and travelling between 41 to 60 mph. As a result, a warning light may alert drivers of the condition as a Stabilitrak failure or an ABS failure.
According to Reuters, GM was unaware of any crashes from the brake problems, but received 150 claims that the issue has led to lateral-vehicle motion and unintended braking. GM began testing for this issue following a warranty report in May in a 2018 GMC Yukon. A GM brand quality manager reported the issue to Speak Up For Safety, a program that monitors safety issues in the company's vehicles.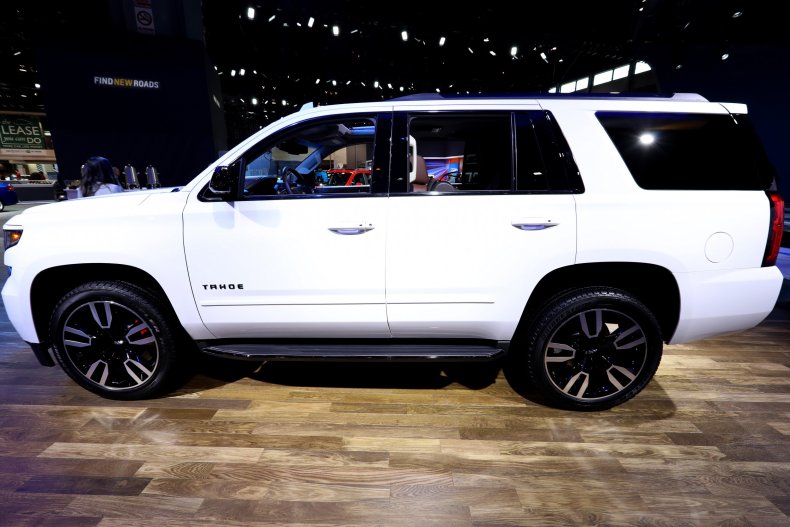 Drivers will be contacted by GM if their vehicle is recalled, and the software will be reprogrammed for free. Owners may also enter their vehicle's VIN number or year and model into the National Highway Traffic Safety Administration to see if their SUV or pickup truck has been recalled. The VIN number may also be searched on GM's website to see if a recall is necessary. Consumer Reports recommends checks for recalls often, especially in older vehicles.
In September, GM recalled 3.4 million pickup trucks and SUVs due to a brake issue, USA Today reported. The affected vehicles were Silverados and Sierras from 2014 to 2018, and Yukons from 2015 to 2018. That recall was due to aging brake pumps having less vacuum power, thus causing an increased stopping distance and elevating the risk of a crash.
This latest recall followed a month-long GM strike from the UAW. Workers received a tentative deal from the company that would offer higher pay and more job security. However, GM still closed many factories. GM's Lordstown, Ohio factory, the subject of many promises from President Donald Trump, was also closed in the deal. Union members ratified the GM contract on October 25.