'Go Set a Watchman' Excerpt Published Ahead of Novel's Release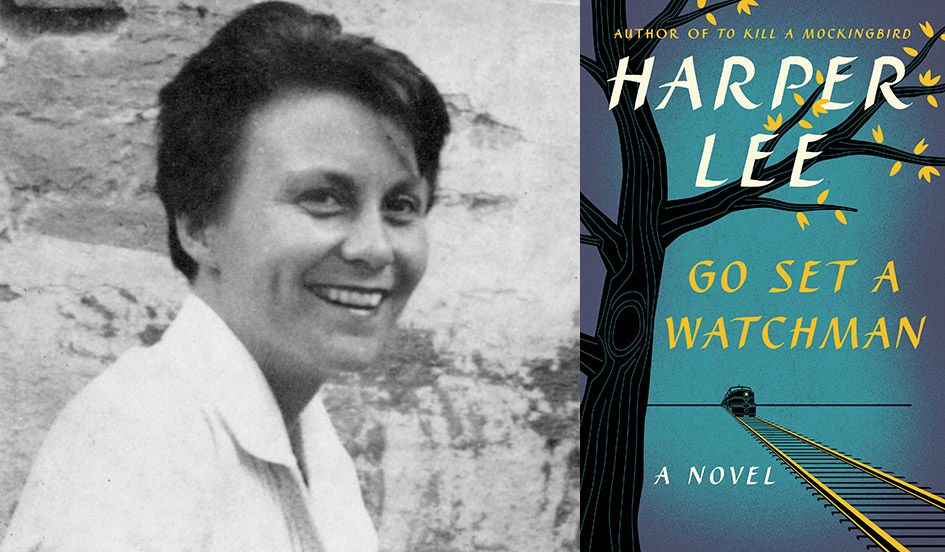 Readers around the world are holding their breaths and counting the minutes until Tuesday's release of Harper Lee's Go Set a Watchman. Just days before its long-awaited publication, they can now whet their appetite for the full novel as they devour its first chapter. The excerpt was published early Friday by both The Guardian and The Wall Street Journal.
Fans can either read the text directly or listen to actress Reese Witherspoon narrating the chapter in just under 24 minutes. The Guardian's version in particular is visually pleasing, with illustrations by Tom Clohosy Cole and an option to play ambient audio for those choosing to read rather than listen to Witherspoon's narration.
In early February of this year, Harper, an imprint of HarperCollins Publishing, announced that it would publish the novel on July 14. The new book features an adult Jean Louise Finch—the young narrator of Lee's To Kill a Mockingbird, known by the nickname Scout—returning to the fictional town of Maycomb, Alabama, to visit her father. In Mockingbird, small-town lawyer Atticus Finch took on the defense of a black man accused of raping a white woman.
Go Set a Watchman opens with Jean Louise Finch on a train to Maycomb for her "fifth annual trip home."
"Since Atlanta, she had looked out the dining-car window with a delight almost physical," reads the novel's first sentence. "Over her breakfast coffee, she watched the last of Georgia's hills recede and the red earth appear, and with it tin-roofed houses set in the middle of swept yards, and in the yards the inevitable verbena grew, surrounded by whitewashed tires. She grinned when she saw her first TV antenna atop an unpainted Negro house; as they multiplied, her joy rose."
To Kill a Mockingbird, Lee's first novel, was published in 1960 and won the Pulitzer Prize for fiction the following year. Five and a half decades elapsed without a follow-up to the novel, which has sold more than 40 million copies around the world and become a staple on bookshelves and in classrooms.
According to the publisher, Go Set a Watchman was completed in the mid-1950s, before To Kill a Mockingbird, but "my editor, who was taken by the flashbacks to Scout's childhood, persuaded me to write a novel from the point of view of the young Scout," Lee was quoted as saying in a press release. "I was a first-time writer, so I did as I was told." The manuscript for Go Set a Watchman was said to have been rediscovered years later by Lee's lawyer.
Since Lee is known for avoiding media attention and chose not to publish a second novel for so many years, the February announcement raised concerns. Friends feared Lee was in a fragile mental state and had been manipulated into publishing Go Set a Watchman. The controversy, however, did not seem to dampen fans' excitement. The novel set a record as HarperCollins's most preordered book and has become the most preordered book on Amazon.com for 2015.