GoDaddy Gives Texas Right to Life 24 Hours to Find New Host for 'Whistleblower' Site
GoDaddy, the web hosting service, has notified Texas Right to Life that it has 24 hours to find a new hosting service because the organization's anti-abortion "whistleblower" website violates the company's terms of service regarding people's privacy.
"Last night we informed prolifewhistleblower.com they have violated GoDaddy's terms of service and have 24 hours to move to a different provider," GoDaddy told Newsweek in a statement.
The website, prolifewhistleblower.com, allows people to leave anonymous tips reporting doctors, clinics or other individuals that may have helped women get an abortion after a fetal heartbeat is detected.
However, GoDaddy's policies said that its registered and hosted websites cannot "collect or harvest" information about people without their consent. Its policies also forbid registered sites from doing anything that "violates the privacy or publicity rights of another User or any other person or entity, or breaches any duty of confidentiality that you owe to another User or any other person or entity."
"We will not be silenced," Texas Right to Life's director of media and communication Kimberlyn Schwartz said in a statement to Newsweek. "If anti-Lifers want to take our website down, we'll put it back up. No one can keep us from telling the truth. No one can stop us from saving lives. We are not afraid of the mob. We will not back down."
Schwartz added that her organization's internal technology team was already in the process of transferring the website's assets to another provider. "We'll have the site restored within 24-48 hours," she told Newsweek.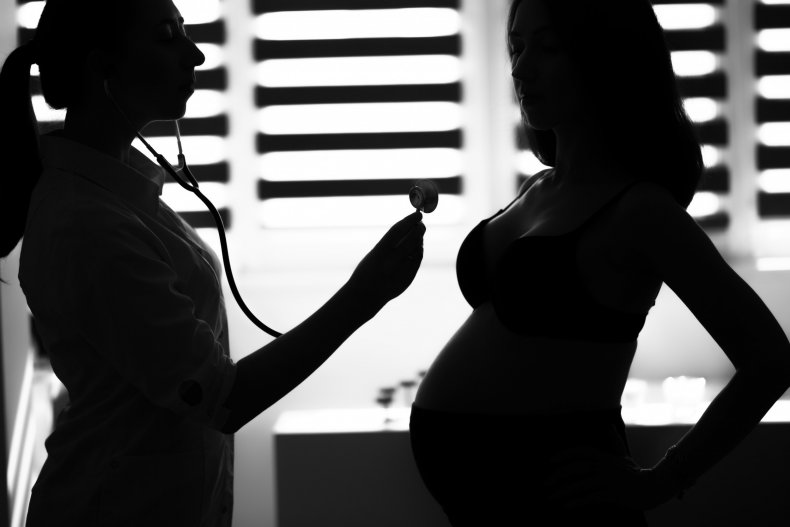 "A site solely set up to out people who try to help someone attain a sensitive, stigmatized medical procedure probably fall under this [policy]," tech journalist Shoshana Wodisnky wrote in a Gizmodo article published last Wednesday.
Wodinsky suggested that people who opposed the website's aim should report it to GoDaddy's "abuse report" section. GoDaddy announced its decision to boot Texas Right to Life about 24 hours after Wodinsky's article was published.
It's unclear where the anti-abortion organization will try to re-establish its website, and whether any web hosting services will allow such a site for reporting people's personal medical details.
Texas Right to Life's website was established after Texas passed a stringent new anti-abortion law.
The new Texas law empowers private citizens to sue any person who "aids or abets" an abortion. These aiders and abetters could include any healthcare workers, drivers or funders who'd assist a pregnant person with getting an abortion. Any private citizen who successfully sues such an assistant is then entitled to at least a $10,000 reward from the person being sued.
Schwartz said that after its launch, the website had been flooded with false reports from people seeking to waste investigators' time. She confirmed that the website blocks the IP addresses of those who submit false reports.
Schwartz also said the site has been hit by distributed denial of service (DDOS) attacks. DDOS attacks use automated online bots to send multiple access requests to a website in an attempt to overwhelm its traffic capacity and crash it.
Updated 09/3/2021, 6:22 p.m. ET: This story has been updated with a statement from Texas Right to Life's director of media and communication Kimberlyn Schwartz.