GoFundMe Homeless Veteran Scam Donors All Given Full Refund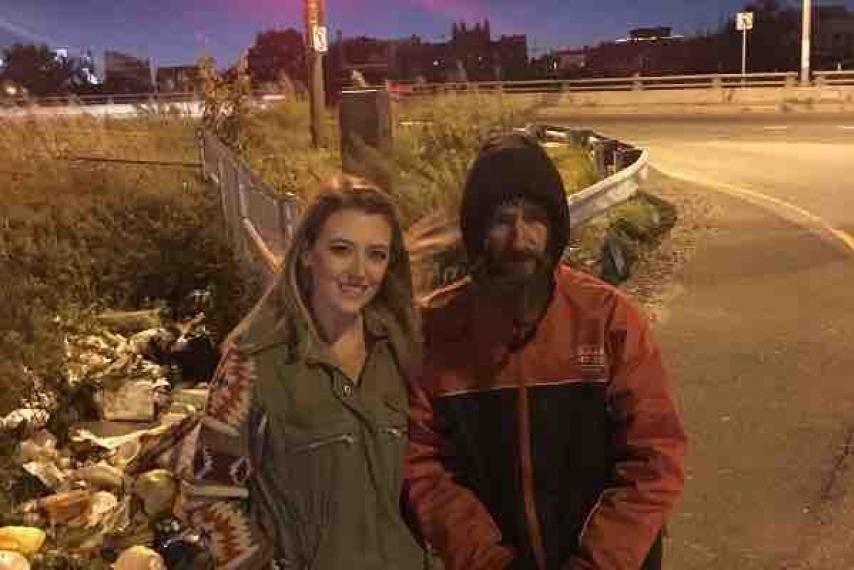 GoFundMe has refunded all of the donors who contributed to a campaign purporting to raise money for a homeless veteran, which turned out to be a scam.
Bobby Whithorne, a spokesman for the crowdfunding website, said on Tuesday that "all donors" who gave to the fake cause were "fully refunded," USA Today reported. He also confirmed the company was cooperating fully with officials investigating the matter.
Read more: What did gofundme couple spend homeless man's donations on? Sunglasses, phones, handbags and shoes, allegedly
The story began in November 2017, when Mark D'Amico and Kate McClure started a GoFundMe page, claiming that the proceeds would go to Johnny Bobbitt Jr., a now 35-year-old homeless war veteran.
The two claimed Bobbitt had given McClure $20—the only money he had left to his name—after her car ran out of gas on Interstate 95 en route to Philadelphia. Appearing on TV and speaking to news outlets to spread word of their cause, D'Amico,now 39, and McClure, now 28, touched the hearts of thousands of people. Their actions prompted donors to give hundreds of thousands of dollars, believing their money would go to Bobbitt.
It later emerged that the campaign was a scam. Prosecutors launched an investigation into the campaign after Bobbitt said he didn't receive the money owed to him. He went on to sue the couple.
On November 15, D'Amico, McClure and Bobbitt were charged with theft by deception and conspiracy. At the time, Burlington County (New Jersey) prosecutor Scott Coffina said, according to The Associated Press: "The entire campaign was predicated on a lie."
Every part of the story was false, from McClure's assertion that she had run out of gas, to Bobbitt giving her his final few dollars, according to prosecutors. The couple had been together for about a month before the scam unfolded. McClure allegedly texted a friend less than an hour after creating the GoFundMe page that the incident was "completely made up."
The couple then refused to give Bobbit his share of the money from the scam, prosecutors said. "It was fictitious and illegal and there are consequences," said Coffina.
D'Amico and McClure turned themselves in to officials in New Jersey on November 14, while U.S. marshals arrested Bobbit in Philadelphia that same day. He was released from jail a month later, on the condition that he attend Narcotics Anonymous meetings three times a week, wear an ankle bracelet and cease contact with D'Amico and McClure.
The case sparked a debate around how trustworthy crowdfunding campaigns were, and whether such websites offer protection against fraud and deception. Whithorne told USA Today that instances in which GoFundMe was misused "make up less than one-tenth of 1 percent" of GoFundMe campaigns.