Johnny Bobbitt GoFundMe Scam: Story That Raised $400,000 for 'Homeless Hero' Allegedly Made Up, Trio Face Charges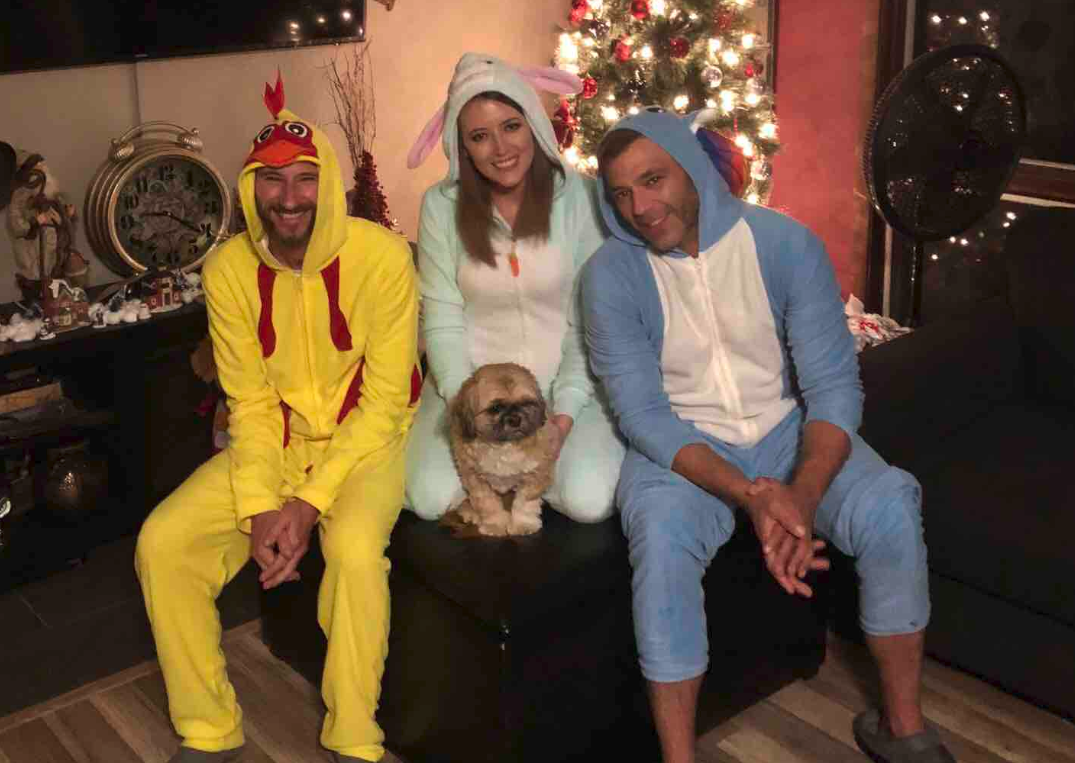 The viral story of a New Jersey couple that crowdfunded $400,000 for a homeless veteran took a shocking turn after prosecutors alleged it was all a scam.
The couple—Mark D'Amico and Kate McClure—launched the GoFundMe campaign in November last year, claiming it was for a man called Johnny Bobbitt Jr. who, they said, gave McClure his last $20 to get home safe after her car ran out of gas while she was driving into Philadelphia.
The story spread like wildfire online, and resulted in hundreds of thousands of dollars in donations being sent from people who wanted to also help Bobbitt Jr. But officials said today the trio concocted the tale and will face charges including conspiracy and theft by deception.
D'Amico, 35, and McClure, 28, turned themselves in to Burlington County prosecutors this week. Bobbitt Jr., 35, was arrested in Philadelphia yesterday and will be sent to New Jersey. NBC10 Philadelphia first reported the couple and Bobbitt Jr. prevented donors from getting information "that would affect their judgment about solicited contribution to that fundraising effort."
Philadelphia law enforcement officials also told NBC10 Thursday that Bobbitt Jr. had been "considered a fugitive of justice from Burlington County in relation to the GoFundMe incident." Burlington County prosecutors announced their findings in a Thursday press conference.
"The entire campaign was predicated on a lie," said prosecutor Scott Coffina.
GoFundMe told the prosecutors that it will work to refund money to anyone who donated. Officials said today that Bobbitt Jr. had been "fully complicit" in the scheme. D'Amico and McClure have since been released, while Bobbitt Jr. remained in custody facing extradition.
Prosecutors said the couple had known each other for about a month before the fake story was first posted online. It remained unclear who had the original idea for the scam, officials noted. For the second free charges the trio faces, the sentences could be between 5 to 10 years.
It became clear in recent months that the relationship between the three had been deteriorating. In August, Bobbitt claimed he could not access any of the money donated to him via GoFundMe. As the situation escalated, and lawyers became involved, D'Amico said that he would only hand over the remaining cash once Bobbitt Jr. stopped using drugs and got a job.
The couple's attorney, Ernest Badway, claimed Bobbitt Jr. had stolen items from the couple, while Bobbitt Jr. countered by saying he had only received around $75,000 of the cash and that the couple had been lavishly spending the rest. GoFundMe said it was "looking into the claims of misuse" regarding the campaign. The couple were ordered by judge to hand over the cash.
According to the New York Post, Badway said in September this year that D'Amico and McClure would "likely be indicted" because of the alleged misuse of funds. "I will no longer be able to continue our representation of them in this matter," he said at the time, reported the New York Post. It remained unclear just how much money was spent—but the pair denied wrongdoing.