What Did GoFundMe Couple Spend Homeless Man's Donations On? Sunglasses, Phones, Handbags and Shoes, Allegedly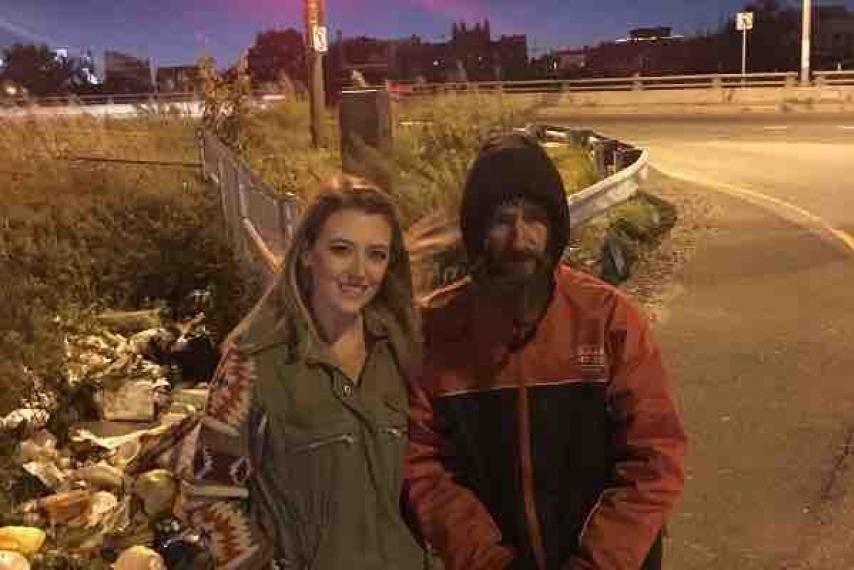 The attorney of a homeless man, whose GoFundMe money was allegedly spent by the New Jersey couple who started the campaign for his benefit, claimed the pair squandered her client's cash on shoes, phones and lavish vacations.
Jacqueline Promislo, the lawyer for homeless veteran Johnny Bobbitt, told the New York Post that Kate McClure, 28, and her partner Mark D'Amico, 39, frivolously spent all of her client's funds as soon as they entered their bank account.
"They went on shopping sprees," Promislo said. "[Bobbitt] tells me they had a Louis Vuitton bag and Chanel sunglasses, a new iPhone 10. I know they spent a lot of money." Promislo revealed that Bobbitt told her they had also purchased a pile of expensive Nike shoes.
Promislo revealed that an investigation would check the couple's bank statements to confirm her allegations in due time. "Until we have a forensic accountant go through it, I can't say that they spent his money. But now that they say there is no money, where did it go?" she said.
In November 2017, McClure and D'Amico launched a GoFundMe page for 35-year-old Bobbitt after he gave McClure his last $20 for gas when he found her stranded on a highway in Philadelphia.
The heartfelt campaign raised around $400,000 from more than 14,000 people. Bobbitt claimed the couple refused to release the funds to him, and sued them for misusing his cash.
Soon afterward, police launched an investigation into the couple after it was discovered that most of the money had gone missing. Bobbitt said he only received $75,000, an old pickup truck and a camper, and claimed the couple had spent the rest of his money on "a lifestyle they could not afford."
When a judge ordered the couple to give Bobbitt the entire amount owed to him during a pretrial hearing on Wednesday, the couple's lawyer insisted that the homeless man had already been paid $200,000. The couple promised to hand over the balance after Bobbitt became drug-free, reported The Inquirer Daily News.
On Thursday, authorities searched McClure and D'Amico's New Jersey house with a warrant and appeared to have confiscated a BMW and miscellaneous boxes from their property, reported the New York Post.
"Due to the enormous public interest in this matter, I am confirming that a search warrant was executed early this morning by the Burlington County Prosecutor's Office and the Florence Township Police Department at the residence of Mark D'Amico and Katelyn McClure in connection with a criminal investigation into the Johnny Bobbitt matter," Burlington County Prosecutor Scott A. Coffina said in a Facebook statement.
"As of this time, there have been no charges filed. Further updates will be provided as circumstances warrant."
That same day, GoFundMe vowed that Bobbitt would receive the full $400,000 raised on its platform.
"Johnny will be made whole and we're committing that he'll get the balance of the funds that he has not yet received or benefitted from. GoFundMe's goal has always been to ensure Johnny gets the support he deserves," a statement from the company read.
"[This] means that in the rare case that GoFundMe, law enforcement, or a user finds campaigns are misused, donors and beneficiaries are protected. We're fulfilling that commitment today and we will continue to work with Johnny's team to make sure he's receiving all donated amounts."