Goldfish Crackers Infused With THC Sends Toddlers to the Emergency Room
Authorities in Stafford County, Virginia, on Friday announced a home day care owner had been arrested after three toddlers she was watching were taken to the emergency room after they became ill due to THC exposure.
A press release from the Stafford County Sheriff's Office said one of its deputies responded to an area hospital after being notified that children were being treated for exposure to Tetrahydrocannabinol, or THC, the main psychoactive compound found in cannabis. The children had been separately brought to Stafford Hospital Center by their parents.
"Three children, all one year of age, were taken for treatment in the emergency room after their parents observed lethargic and uncoordinated behavior as well as glassy, bloodshot eyes," Major Shawn Kimmitz of the sheriff's department wrote in the release.
Kimmitz said that the staff at the hospital recognized the symptoms the toddlers were experiencing matched the effects of THC consumption. Testing confirmed the presence of it in the children's systems.
"The connection between the three families was a licensed home day care provider," who lives in the Windsor Forest neighborhood in Stafford, according to Kimmitz.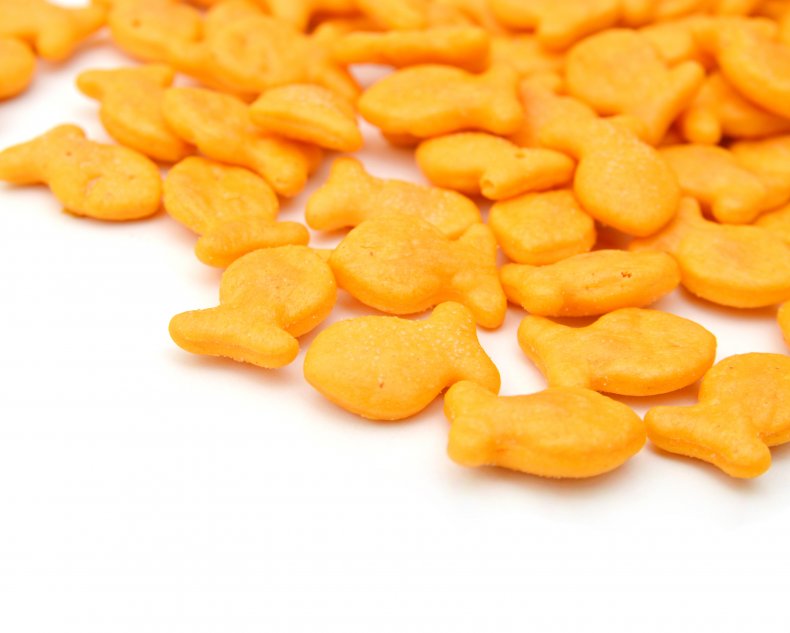 A detective conducted a search of the day care facility and found what were described as "goldfish crackers" around high chairs used by children. The crackers were collected by the detective and sent to a lab for testing. The results showed the presence of THC.
Kimmitz wrote that Child Protective Services (CPS) became involved in the investigation, and that the day care voluntarily had surrendered its license.
Rebecca Swanner, 60, the day care owner, was charged with three counts of cruelty and injury to children. She self-surrendered on April 14 and was released by the magistrate on a $2,000 unsecured bond, according to the press release.
The Stafford County Sheriff's Office did not provide any further details of her arrest. It was also not reported if police believe the children were given the crackers intentionally or accidentally.
The story comes as legislation in the U.S. pushes to decriminalize or legalize recreational cannabis. However, reports of children accidentally ingesting THC-infused edibles have increased.
Research from the American Association of Poison Control Centers showed the number of children 12 and under, who were exposed to edibles at home, increased from 187 in 2016 to more than 3,100 in 2020. A majority of those children were 5 years old and under.
Newsweek reached out to the Stafford County Sheriff's Office for comment.