Why 'Good Girls' Won't Get a Season 5 on Netflix
Bad news for Good Girls fans: It seems that the season that just came to Netflix will be the last one for the Christina Hendricks, Retta and Mae Whitman comedy-drama.
After Season 4 came out, numerous outlets reported that it seemed a done deal that the show would get a final, shorter, Season 5, which would bring the story to a close. This turned out not to be the case, however, meaning that fans may never know how the show's story was supposed to end.
Whitman led tributes to the show, saying she was going to "cry now" after learning that the show was ending.
Here's everything you need to know about the decision to not allow Good Girls back for another season.
Why Is Good Girls Not Getting a Season 5?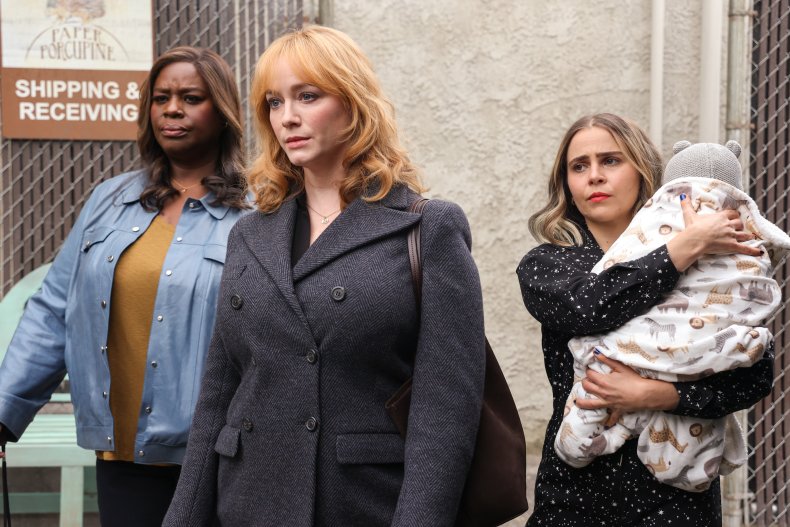 Although the show is billed as a Netflix Original Series in numerous countries around the world, the show was made by NBC, who canceled it in the summer of 2021 while Season 4 was airing on the network.
Why did NBC decide to cancel the show? There seem to be multiple factors at play which we will get into, but low ratings definitely have a major part to play.
The show is believed to be a success for Netflix, with each season turning up on the streamer's top 10 lists around the world after it is released. However, it did not match that success on NBC.
In the 2020-2021 TV season, for example, NBC released 19 scripted shows. Of these, it was dead last in the ratings in both total viewers, and in the 18 to 49 age demographic seen as crucial to advertisers.
Despite this, due to the show's global success on Netflix and cult following (who made it NBC's second biggest show on digital platforms), it was believed to be getting a Season 5 that would bring the story to a close. NBC, however, ultimately decided not to go ahead with a fifth season, despite the three leads agreeing to take pay cuts for the final season.
Multiple reasons have been given for this, from producers being unable to make the final season financially viable to NBC, to creative differences and the rumored feud between Hendricks and Rio star Manny Montana, who have both discussed the frosty working relationship they have on set.
Good Girls fans may wonder at this point why Netflix did not decide to bring the show to a close on their own, much as they decided to do with another NBC cult favorite, Manifest. However, per Deadline, plans to do this did not work out, though the show's production company did look into whether this would work as a viable option.
Show star Whitman lead tributes to the show after it was announced to be not moving forward on any network or platform. In an Instagram story, she wrote: "Feel too sad and confused to look at phone...Love my pals on this cast so much, and love you guys who loved the show. It was such a joy being Annie and I'm forever grateful to you for supporting us. [O]K me go cry now."
Good Girls Seasons 1 to 4 are streaming now on Netflix.