Google Accused of Creating 'Digital Dystopia' After Allegedly Wiping Phone of Staff Member Who Petitioned Against Tech Giant's Links to ICE
Google has been accused of creating a "digital dystopia" after the company suspended two members of staff for speaking out against the company's work culture and business ties, and allegedly wiped all the personal data on a cellphone of one of them.
Roughly 200 members of staff gathered in the courtyard of the tech giant's San Francisco offices to protest the developments on Friday after it was announced that the two employees at the heart of the scandal were placed on administrative leave.
It followed a decision to curtail weekly company-wide open meetings that have become a Silicon Valley-wide tradition and news that Google was in talks with a consulting firm widely known for breaking up unions and other forms of employee solidarity.
Rebecca Rivers and Laurence Berland, the two suspended workers, spoke at the protest titled "To save our culture," and accused the company of targeting them for being critics of changes in policy that reversed years of openness.
"Even though Rebecca and I are experiencing the full force of Google's retaliation, this is not really about me. It's not about Rebecca," Berland told protesters.
"It's about us, all of us, and the open culture we built and treasure together.
"If they can do this to me, they can do this to anyone, and that culture is lost forever."
Berland and Rivers were placed on leave for allegedly violating company policies by accessing documents that were not pertinent to their jobs, Google said. Another employee was fired, but has not been identified or named.
The company was taking a more stringent approach on openness and employees banding together after a number of leaks to the press caused public embarrassment for the firm. News stories such as the decision to develop artificial-intelligence technology to the U.S. military and to develop a censored search engine for China were among them.
However, Berland and Rivers said they were not behind those leaks—although they are now responsible for another damaging revelation.
Under the moniker Ethical Googlers, they wrote an internal memo since made public demanding that Google does not involve itself in contracts from U.S. Customs and Border Protection (CBP) together with Immigration and Customs Enforcement (ICE) and the Office of Refugee Resettlement (ORR).
They said the agencies were involved in abuses that were legal under international humanitarian law and as such, Google should distance themselves from them. They equated failure to do so to IBM's support of the Nazi party during the Holocaust.
"In working with CBP, ICE, or ORR, Google would be trading its integrity for a bit of profit, and joining a shameful lineage," they wrote.
"We have only to look to IBM's role working with the Nazis during the Holocaust to understand the role that technology can play in automating mass atrocity."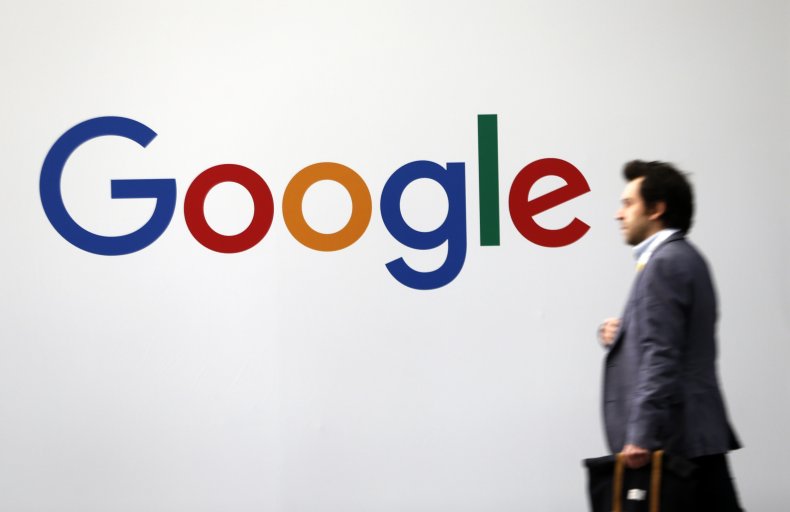 The letter was co-signed by nearly 1,500 Google staff members that agreed with the demands, but it was not enough to spare Rivers and Berland from indefinite suspension.
When management made the decision, they also allegedly wiped all that was contained on Rivers' cellphone as staff frequently used personal devices to access emails, documents and calendars.
"Two weeks ago yesterday, I received an email from my manager telling me that I would have a meeting with the Global Investigations team," Rivers said, according to Gizmodo. "At nearly the exact same time, my personal phone was either corrupted or wiped. Everything on my phone that was not backed up to the cloud is gone, including four months of my transition timeline photos, and I will never get those back."
Following the protest, Veena Dubal, an associate professor of law at the University of California, Hastings campus, accused Google of wiping Rivers' phone and echoed the sentiments expressed by presidential candidate Elizabeth Warren in calling for tech giants to be broken up.
"Google wiped the personal phone of Rebecca, one it's employees who has been targeted for organizing with her co-workers," she said on Twitter. "What kind of digital dystopia do we live in??
"Power is so concentrated that the tech monarchy can intervene in our lives in ways we don't dare imagine."
Newsweek has contacted Google for comment.