GOP AL Rep. Mo Brooks Wants to Force Republican Vote on Trump's Election Overturn Effort
Republican Alabama Representative Mo Brooks has pledged to use the Electoral Count Act of 1877 to challenge the electoral vote when Congress meets to approve the vote on January 6. If Brooks finds a Republican senator willing to join him, the law would require all GOP Congress members to go on the record in stating whether they support President Donald Trump's effort to overturn the 2020 election.
"In my judgment, if only lawful votes by eligible American citizens were cast, Donald Trump won the Electoral College by a significant margin, and Congress' certification should reflect that," Brooks said in a phone interview reported by Politico. "This election was stolen by the socialists engaging in extraordinary voter fraud and election theft measures."
While Republicans and Trump's re-election team have been unable to prove claims of widespread election fraud, with 51 of 52 such cases being dismissed or withdrawn from court due to lack of evidence, Brooks' challenge would be a last-ditch effort to at least symbolically protest the election of President-elect Joe Biden while also pledging loyalty to Trump and avoiding the wrath of his supporters.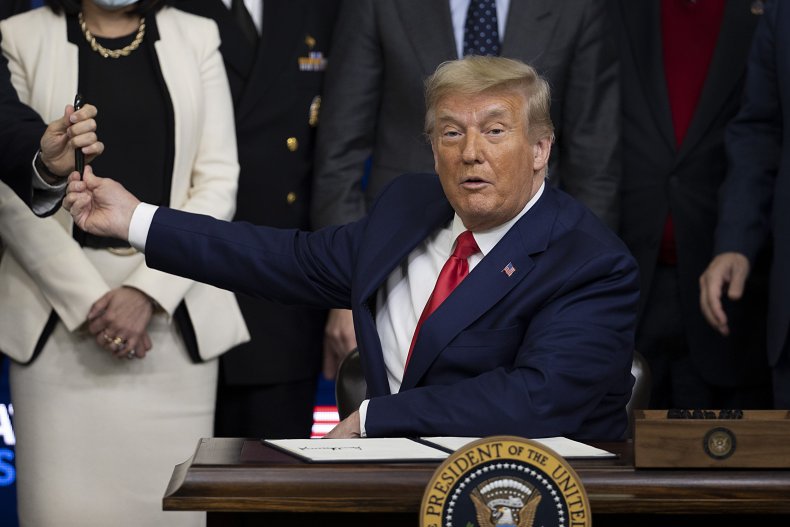 The Electoral Count Act would require the Senate and the House to each hold a two-hour debate before voting on whether to approve electoral vote counts of states with disputed outcomes, according to political analyst Ed Kilgore. Presumably, these would be blue states, including the four recently named in Texas Attorney General Ken Paxton's recent Supreme Court filing seeking invalidate election results in Georgia, Michigan, Pennsylvania and Wisconsin.
The vote would force Republican colleagues to definitively state whether they support Trump and Republican efforts to invalidate millions of popular votes to give Trump a second term even though Biden won by over 7 million votes and 74 electoral votes.
It's unclear if Congress members could abstain from voting or simply vote themselves as present, and it's unlikely that such a vote would actually overturn the election's result as it would require majorities in both congressional chambers to succeed, something the Democrat-led House wouldn't do.
Nevertheless, the vote could serve as an attempt by congressional Republicans to avoid being targeted or voted out by Trump supporters in upcoming elections.
Republican election and top government officials in Georgia, where Biden won by 11,779 votes, have faced death threats after Trump and others accused them of being complicit with Democrats in certifying Biden's victory there. Other Trump supporters have promised to withdraw their support from and end their political careers of any Republicans who don't try to challenge Biden from being inaugurated on January 20.