GOP Congressman Says Trump's Indifference to Russia's Meddling Into U.S. Elections a 'Huge Problem'
Republican Representative Adam Kinzinger warned that President Donald Trump's apparent reluctance to address Russia's meddling in U.S. elections is a "huge problem," raising his concerns about some of the commander-in-chief's foreign policy.
Kinzinger, who represents Illinois and is a lieutenant colonel in the Air National Guard, had previously voiced his disagreement with Trump's actions towards Ukraine that led to the president's impeachment last week. While the GOP congressman inevitably voted "no" on both Articles of Impeachment brought by Democrats in the inquiry, he noted that this does not mean he doesn't have differences with the president on some key foreign policy issues during an interview with CNN on Saturday evening.
"There's always a concern," Kinzinger said, after conservative host S.E. Cupp asked how he felt about the president's actions as a member of the House Foreign Affairs Committee. "I don't think it's going to like go off the rails all of a sudden now because he's impeached and he doesn't care, but I do think there has been some huge challenges on foreign policy."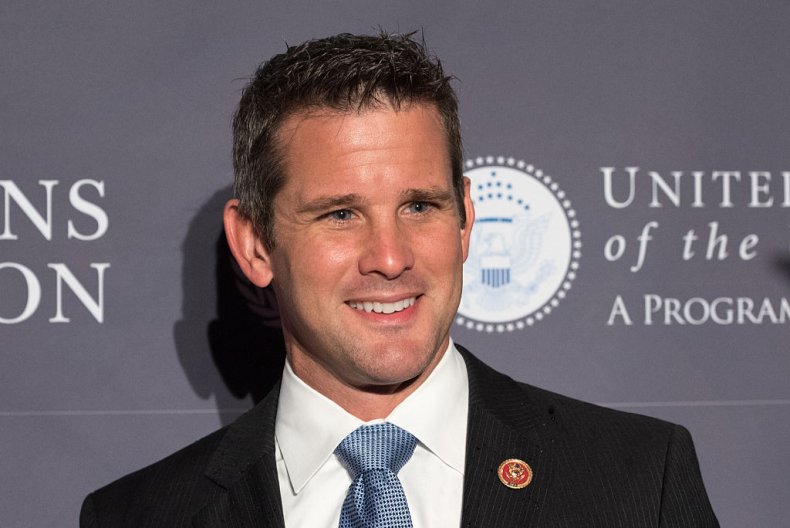 Cupp went on to ask: "Isn't Trump's indifference to Russian meddling a problem that even impeachment won't solve?"
The congressman asserted: "I think it's a huge problem."
"I think the big problem is this: when the faith in democracy is undermined, when you don't think your vote counts or when you think somebody else is influencing the outcome," Kinzinger explained, "that's really dangerous."
During the interview, Kinzinger also pointed to some other areas of concern with Trump's actions. But he asserted that he likes "a lot" of the president's policy while sometimes disagreeing with his "tone."
Newsweek has reached out to the White House press office for comment.
The president has repeatedly downplayed the significance of Russian meddling in the U.S. election, and a conspiracy theory promoted by Russian leader Vladimir Putin was at the center of the Democratic-led impeachment inquiry. Trump allegedly pressured Ukraine's President Volodymyr Zelensky to announce an investigation into the debunked conspiracy theory that Ukraine and the Democrats, not Russia, worked to interfere in the 2016 election.
A Friday article by The Washington Post reported that senior Trump aides claimed the president has on multiple occasions cited information believed to have come from private conversations with Putin, suggesting he trusts the Russian's leaders talking points as factual. Often this information, such as the Ukraine conspiracy theory, goes counter to the consensus of the U.S. intelligence community.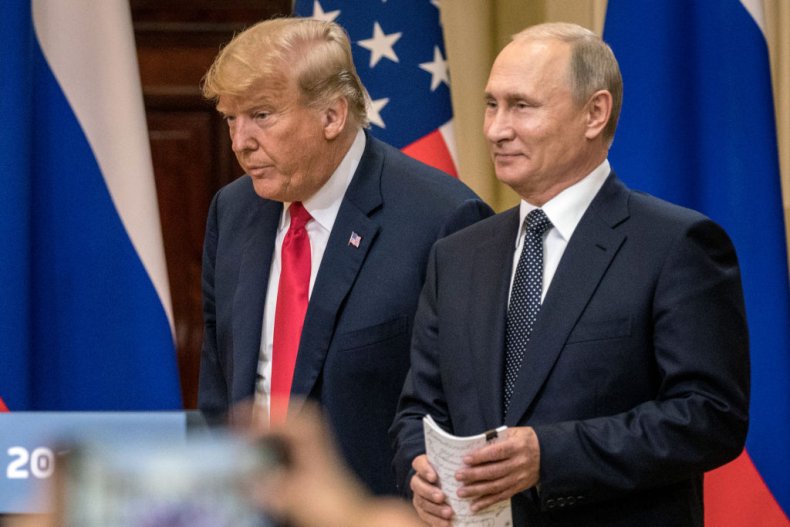 Russia, according to the analyses of multiple intelligence agencies as well as the investigation of special counsel Robert Mueller, is known to have interfered in the 2016 presidential election to benefit Trump's presidential campaign, while disparaging the campaign of former Democratic presidential candidate Hillary Clinton. Mueller's report did not, however, establish that there was a conspiracy between Trump's campaign and the Russians.
Publicly Trump has, on numerous occasions, expressed skepticism about the conclusions of his own intelligence agencies in regards to the 2016 election. He has downplayed the efforts by Russia to interfere, which has led to criticism from Republicans and Democrats alike.