Trump Said 'He Trusted an Ex-KGB Agent' Over FBI and 'Lied' About 'Connections With Russia,' MSNBC's Scarborough Reminds Viewers
MSNBC host Joe Scarborough reminded viewers Wednesday morning that President Donald Trump has repeatedly lied about his connections to Russia while also providing political cover for Vladimir Putin.
The host asked pointedly, who "is going to want a president who publicly welcomed the support of an enemy, one with whom he had hidden financial ties, and then that enemy worked to help him get elected during the 2016 campaign?"
Continuing, Scarborough argued, "Trump rewarded our enemy with a defense of their attacks on our democracy, by saying that he trusted an ex-KGB agent [Putin] more than he trusts the FBI director or his own homeland security secretary. And then he rewarded them with policy benefits no American president had ever offered before," he said.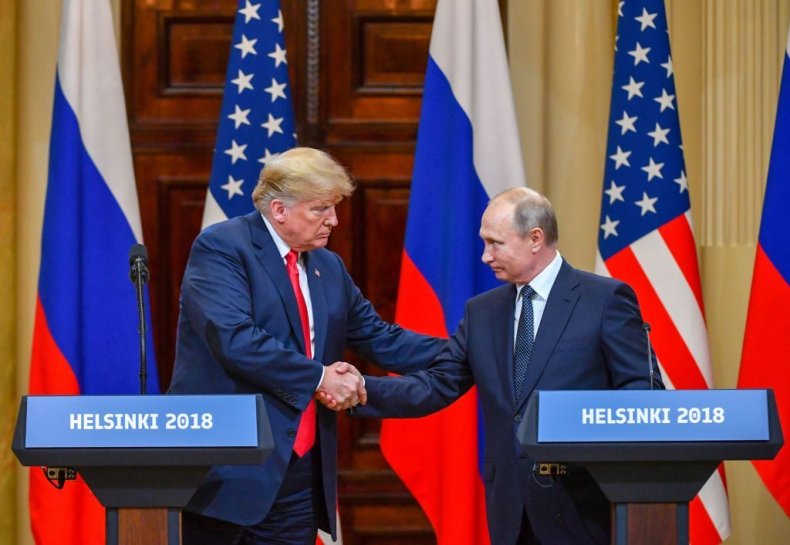 "This is not about the Mueller report," Scarborough, who hosts the network's Morning Joe program, said. The host has previously hailed Mueller's findings as "good news" for all Americans, saying now everyone can know the president "did not conspire with Russia."
But on Wednesday, the host pointed to Trump's long history of business ties to Russia and political support for the Kremlin.
"This is just about what we know to be true, and when people are running around on TV saying he was vindicated, there was nothing there. Forget the fact that Donald Trump and everybody around him lied about their support of Russia, their connections with Russia," he said. "I'm just saying, we're taking it from the legal now, just straight to the political."
Mueller concluded his 22-month investigation into Russian interference in the 2016 presidential election on Friday, submitting his final report to the Justice Department. Attorney General William Barr shared a four-page letter with congressional leaders and the public on Sunday, outlining the key findings. The probe concluded that Trump and his associates did not conspire with Moscow.
But, as Scarborough detailed, Trump did repeatedly lie publicly about his personal ties to Russia. Although he said during his campaign on multiple occasions that he had no business connections in Russia, it was later revealed and acknowledged that the Trump Organization pushed ahead with a Trump Tower Moscow project until late in the 2016 campaign.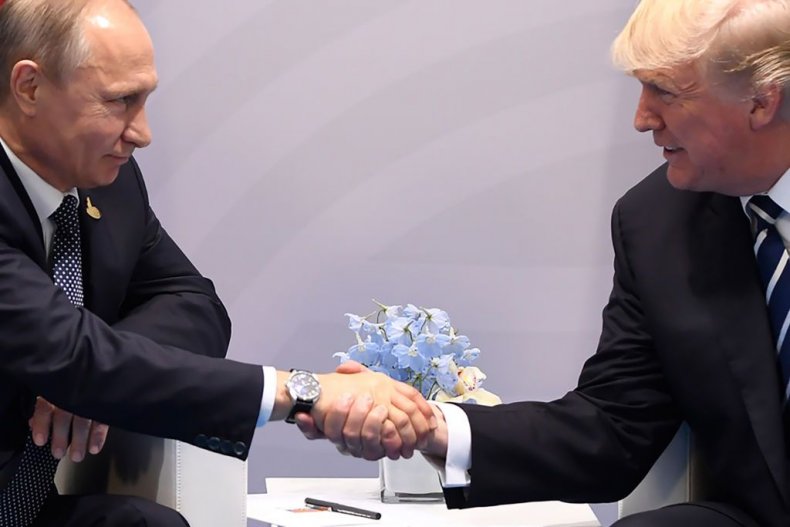 The MSNBC host also pointed to a controversial comment following a high-profile summit between Putin and Trump in Helsinki last summer, when the president suggested he trusted the Russian leader over his own intelligence agencies. When asked about Russian interference in the 2016 election at a press conference, Trump said Putin had assured him that there was no interference. "I will say this: I don't see any reason why it would be [Russia]," he said.
Trump's remark drew harsh criticism from Republicans and Democrats, who accused him of trusting the words of a former Soviet Union spy over his own intelligence community. The CIA, FBI, NSA and Director of National Intelligence all concluded that Russia interfered in the 2016 election, largely to favor Trump over his political opponent Hillary Clinton.
In an attempt to walk back his comments later, Trump said he meant to say "wouldn't" not "would." He also insisted that he accepted "our intelligence community's conclusion that Russia's meddling in the 2016 election took place."