GOP Dismissive To New Evidence On Trump's Ukraine Dealings As Impeachment Trial Begins
As the Senate officially embarked Thursday on an impeachment trial against a president for just the third time in U.S. history, Senate Republicans pressed ahead amid two bombshells about President Donald Trump's dealings with Ukraine.
The news could have thrown a wrench into the proceedings and pressured Republicans to be concerned about probable wrongdoing. But GOP senators appeared apathetic to the findings of a government watchdog agency that determined Trump violated the law by withholding military aid from Ukraine and that new evidence further detailed the president's efforts to force the ouster of a former ambassador and pressure Ukraine to investigate the Bidens.
The new evidence should "absolutely not" be taken into consideration during the trial, said Sen. David Perdue (R-Ga.). "That's not our job. The job is to respond to what we've been given in the case that was been built by the House."
"I don't think that changes anything," Sen. John Cornyn (R-Texas) said to the illegality of withholding aid. "I think it's interesting but not material fact. We all know that the aid was delayed temporarily... It's certainly not the basis for impeachment."
Sen. Rand Paul (R-KY.) believed "the president has the right to move money around, and all the presidents have worked within this realm."
Republicans remained unyielding in their opposition to Democrats' demands for more witnesses, including former national security adviser John Bolton and acting chief of staff Mick Mulvaney. They were steadfast in their belief that witnesses should only be considered later in the trial.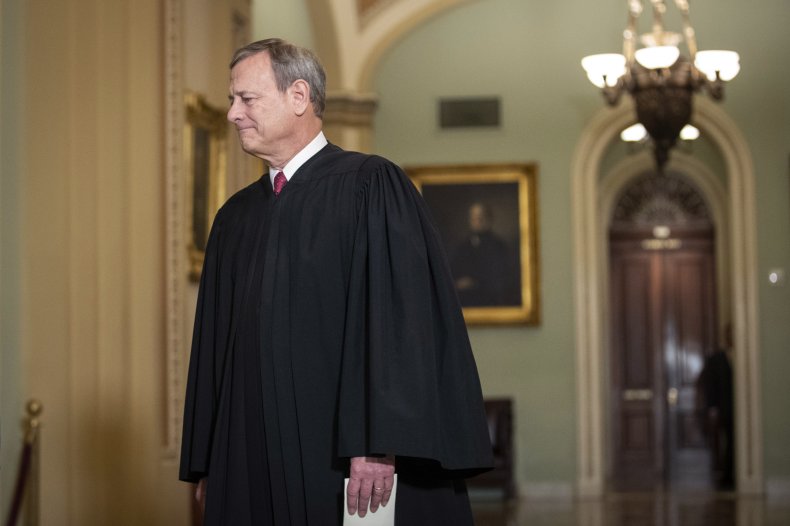 Sen. Jerry Moran (R-Kan.) questioned if Trump's involvement with Lev Parnas, an indicted associate of Rudy Giuliani, the president's personal attorney, was relevant to impeachment.
"The question is, do they really relate?" Moran said.
Parnas has released documents and given interviews, both of which detailed his involvement in helping to oust former U.S. Ambassador to Ukraine Marie Yovanovitch and in pressuring the foreign power to conduct a probe into the Bidens.
"What I've said is, listen to the cases that are going to be presented by both sides," said Sen. Lisa Murkowski (R-Alaska), a moderate who is considered a toss-up on potential witnesses and Trump's impeachment. "We'll have an opportunity then after the questions to determine [if] we need more [witnesses]."
Cornyn questioned Parnas' credibility, given he's been charged with violating campaign finance laws and his ties to Russian oligarchs. "He's a pretty shady character. I wouldn't think what he says is gospel," said Cornyn.
Trump denied ever knowing Parnas while speaking to reporters in the Oval Office Thursday. "I don't believe I've ever spoken to him," Trump said. "I don't know him at all."
This despite Parnas saying the two know each other well and have pictures together. On CNN, Parnas vowed to "show [Trump] another picture" each time the president claims the two are strangers. "He's lying," Parnas added.
Parnas' attorney has since posted a video that he said shows Parnas and Trump at Mar-a-Lago in December 2016.
Democrats, meanwhile, said the new revelations about Parnas and the withheld aid only underscored the need for more documents and testimony.
"Every day new incriminating evidence comes forward," House Speaker Nancy Pelosi (D-Calif.) told reporters. "I think that only speaks very clearly to the need for the Senate to enter the documentation into their discussion."
Senate Minority Leader Chuck Schumer (D-N.Y.) suggested that, should the trial rules presented by Senate Majority Leader Mitch McConnell (R-Ky.) on Tuesday exclude an assurance for witnesses, he'll force a vote on the matter.
"This is an ongoing, unfolding scandal, and that is so exceptional. In previous impeachments, you weren't getting new news of the corruption scheme in the middle of the trial," argued Sen. Chris Murphy (D-Conn.). "It just stands to reason that we should take our time that we should hear witnesses we should request documents."
He rebuffed the suggestion by Republicans that Parnas is hardly the most trustworthy character, given his track record.
"What I know is that every criminal conspiracy is unwound by prosecutors by going after the implementers who then ultimately give you information to go after the person who ordered it," Murphy said. "It is just an open and shut case that, to me, the president directed this scheme, and Parnas' testimony fits neatly with what we've already heard."