GOP Lawmaker Warns Colleagues of 'Precedent' They Would Set by Objecting to Biden Win
Representative Ken Buck, a Colorado Republican, critiqued the planned effort by a number of his GOP colleagues to object in Congress on Wednesday when the electoral votes of several battleground states won by President-elect Joe Biden are counted.
A growing number of Republican House members, along with at least 12 GOP senators, have announced their intentions to object, which will force both chambers of Congress to discuss and vote on the objections. This effort is expected to fail and has been criticized by some leading Republicans. Buck, joined by six other Republican House members, on Sunday released a statement opposing their colleagues' plans.
In an interview with Fox News on Monday, Buck explained his position further. The Republican lawmaker said he respects the views of his GOP colleagues but interprets the Constitution differently.
"Our job is not to supersede the judgement of the states. Our job is to count votes," Buck asserted. He went on to caution fellow Republican lawmakers about the "precedent" their actions would be setting.
"When we decide that we want to supersede the judgment of the states, be careful," Buck warned. "Because the next Republican president that gets elected without a Democrat House and a Democrat Senate will be under the unfortunate precedent of Democrats being able to reverse that election."
Senator Ted Cruz, a Texas Republican, has taken the lead among the group of GOP senators planning to object to Biden's win in several states. In the House, GOP Representative Mo Brooks of Alabama has been rallying support for the effort. Newsweek reached out to both GOP lawmakers for comment, but they did not respond in time for publication.
"We've seen in the last two months unprecedented allegations of voter fraud, and that's produced a deep, deep distrust of our democratic process across the country," Cruz told Fox News in a Sunday interview. "I think we in Congress have an obligation to do something about that. We have an obligation to protect the integrity of the democratic system."
Although President Donald Trump and many of his supporters continue to push unsubstantiated claims of widespread voter fraud leading to Biden's win, they have not provided any evidence to support their allegations. More than 50 legal challenges brought by lawyers for the president and his supporters have been dismissed or rejected by state and federal courts. Even some judges appointed by Trump or other Republicans have pointed out in their rulings that the attorneys have not provided evidence to support their claims.
Other GOP lawmakers, such as Representative Liz Cheney of Wyoming, have warned that the plan to object to the electoral vote count is setting a "dangerous precedent."
"By objecting to electoral slates, members are unavoidably asserting that Congress has the authority to overturn elections and overrule state and federal courts," Cheney, the House Republican Conference chair, said in a 21-page memo sent to colleagues on Sunday. "This is directly at odds with the Constitution's clear text and our core beliefs as Republicans."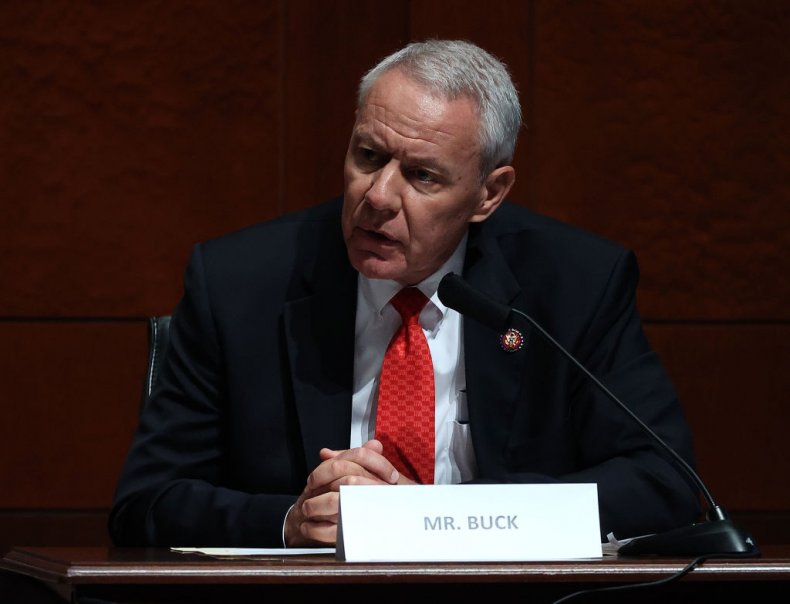 In the statement released Sunday by Buck and six other GOP representatives, they pointed out that the Constitution clearly outlines Congress' role in counting the electoral votes.
"The text of the Constitution is clear. States select electors. Congress does not. Accordingly our path forward is clear. We must respect the states' authority here," the Republican lawmakers said. "Though doing so may frustrate our immediate political objectives, we have sworn an oath to promote the Constitution above our policy goals. We must count the electoral votes submitted by the states."
GOP Representatives Thomas Massie of Kentucky, Chip Roy of Texas, Kelly Armstrong of North Dakota, Mike Gallagher of Wisconsin, Tom McClintock of California and Nancy Mace of South Carolina joined Buck in issuing the statement.