GOP Moved From Conservative Principles to 'Cult of Personality': Riggleman
Former Representative Denver Riggleman said Sunday that the Republican Party has "moved away from conservative principles," to a "cult of personality" surrounding former President Donald Trump.
His comments came during an interview on CNN after he was asked about remarks made by Representative Liz Cheney, a Wyoming Republican, who said there is "absolutely a cult of personality around Donald Trump" within segments of her party, in an interview that was released Friday.
Riggleman, a Virginia Republican, lost his primary reelection campaign in 2020. Last year, House Speaker Nancy Pelosi picked him to serve as an adviser to the House select committee that is investigating the January 6, 2021, Capitol riot. However, he said he was leaving the committee in April to work with a nonprofit organization in Ukraine.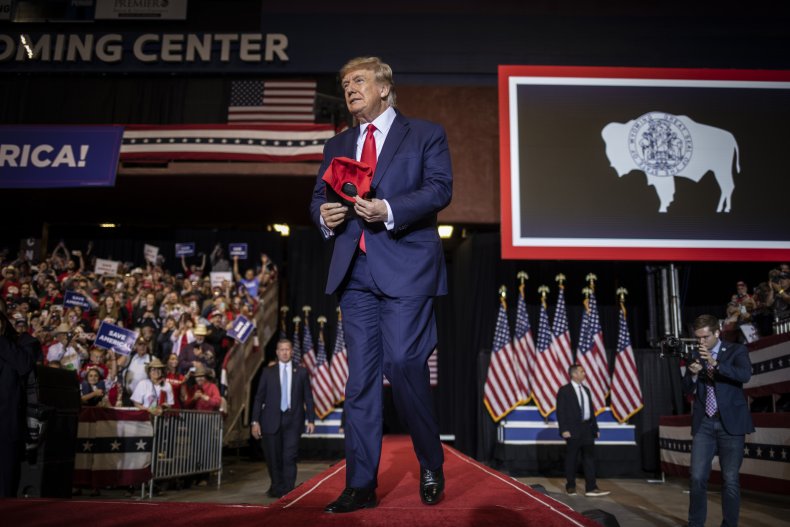 During his interview on State of the Union,host Jake Tapper played the statement from Cheney saying that "it is contrary to everything conservatives believe to embrace a personality cult, and yet, that is what so many in my party are doing today."
"Do you agree with that characterization...To many Republicans, it's a personality cult, not a party?" Tapper asked.
"It is, and I got to see that firsthand as you know with our team and the text messages...," Riggleman responded.
Tapper then interjected by asking: "You were a Republican congressman. Do you still consider yourself a Republican?"
"I think the party left me some time ago, I don't," the former lawmaker said. "What I've seen behind the scenes has even pushed me further away, that the party has moved away from conservative principles to this cult of personality that Liz Cheney is talking about. She's absolutely correct."
"And when you see it behind the door, when you see the data, when you see the investigation, when you see those smart people and what they come up with Jake, it's absolutely stunning that cult of personality, but also the belief systems that I don't any real conservative could follow at any point," Riggleman continued.
The former congressman said he now considers himself an independent.
The January 6 committee is slated to begin public hearings on June 9, during which it will present its evidence and findings.
Newsweek has reached out to Trump's press office for comment.
Riggleman has been a frequent critic of the former president, and in 2020 blasted others in his party for remaining quiet while Trump claimed that the election was rigged in favor of President Joe Biden.
"He got so desperate to retain power that he forgot he was serving people and not himself," he said of Trump at the time in an interview with Forbes.