GOP 'Outrage' Over Biden Talks to Pay Migrant Families Separated at Border
Prominent Republicans have criticized a reported proposal to pay hundreds of thousands of dollars in compensation to families who suffered under the "zero tolerance" migration policy of former President Donald Trump.
The Wall Street Journal reported that the justice, homeland security and health and human services departments were among the agencies negotiating settlements of $450,000 per person affected by the policy that led to families being separated at the U.S. southern border.
From spring 2018, Border Patrol agents apprehended and jailed parents on charges of illegally entering the U.S. Images of children being wrenched from their families to be placed in shelters sparked widespread condemnation.
In June 2018, a federal judge in California ordered the government to rescind the policy and reunite families. Around 5,500 children were separated, but an estimated 1,000 have still not been returned to their families, CBS News reported earlier in October.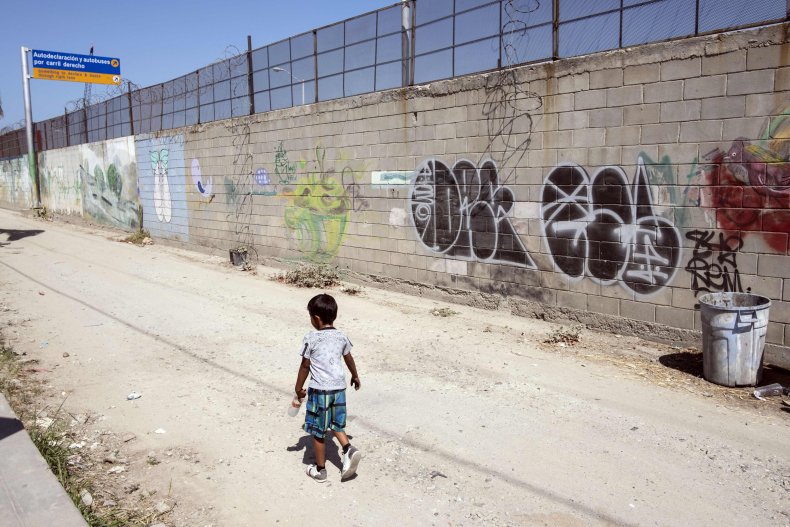 Lawyers for some 940 families have said the separations caused long-term emotional distress and trauma to both parents and children, the Journal reported.
As President Joe Biden faces pressure to fulfil a campaign promise to overturn Trump's anti-immigration legacy, some prominent Republicans have posted on Twitter to condemn the reports about compensation.
South Carolina Senator Lindsey Graham tweeted: "I just about fell out of my chair when I read this. For the sake of our country, I hope this reporting is in error. This would be an OUTRAGE‼️"
Donald Trump Jr used more evocative language in his tweet, writing: "Holy Sh*t!!!"
He went on to take a broad swipe at the Democrats. "You lost your business, your job, family members whose funerals you couldn't attend," he added. "The IRS wants to audit you if you had $600 in your bank account the government gave you $2000, but if you're inconvenienced coming here illegally $450,000 EACH!"
Rep. Marjorie Taylor Greene of Georgia tweeted about the reported $1 billion bill that could follow if the "reparations" were paid.
"All while Biden keeps the border wide open so more people can illegally invade," she wrote.
In a follow-up message, she added: "The White Democrat President wants to pay Reparations of $450,000/each to illegal immigrants, but totally snubbed Democrat Congresswoman Sheila Jackson Lee's Reparations bill for Black Americans earlier this year.
"Not Building Back Better Joe."
Only a minority of the separated families could be eligible for the compensation payments and many have not filed an administrative complaint to the government for fear of reprisal, sources have told The New York Times.
Lee Gelernt, the lead negotiator on behalf of the families and deputy director of the ACLU immigrant rights project, told the Times compensation for the families was the "right thing," but the Biden administration would be judged on whether it gave a pathway for these families to remain in the United States.
Other conservative lawmakers and commentators have criticized the reported negotiations.
Senator Chuck Grassley (R-IA) called the plan "unacceptable" in his tweet, adding: "We should not be paying anything to ppl who break our laws."
Senator Bill Hagerty (R-TN) tweeted: "If you think Biden's policies were a magnet to illegal immigrants before, just wait until illegal immigrants are paid $450k EACH for coming here illegally.
"Offering free open borders apparently wasn't enough. Doing this in the middle of a record border crisis is jaw-dropping."
Author and podcast host Allie Beth Stuckey tweeted that the compensation would "incentivize not only more illegal crossings, but abandonment of children at the border. It's encouraging child trafficking."
Talk show host Joe Pags wrote that Americans "are being fired and can't buy a pizza in New York without having to show their #COVID papers. Meanwhile, those who broke the law to come here and broke the law to stay here could be getting 450k per person?"
Newsweek has contacted the White House for comment.