GOP Primary Challenger to Trump Accuses Republican Party of Taking 'Cues from North Korea'
Republican presidential hopeful Mark Sanford slammed his own political party on Monday, asking if the GOP had started taking "cues from North Korea" when it came to elections.
Sanford, a former governor and congressional representative from South Carolina, made the comments after CNN anchor John Berman read a critical statement from the chairman of the South Carolina GOP during an interview on the network's New Day program. Republican leaders in Sanford's state, as well as in Kansas and Nevada, have voted to scrap their party's primary entirely, meaning GOP voters won't have the chance to choose between Trump and Republican challengers.
"They hit hard, I get it," Sanford said in response to the criticism from the leaders of his own political party. "But ... are you kidding me? Are we taking our cues from North Korea now in terms of the electoral process?" he asked. Sanford pointed out that without a primary, "a handful" of Republican leaders would decide on behalf of GOP voters in South Carolina.
"I think that's a mistake," he asserted. "I think one, it's an awfully anti-Democratic process that's being suggested by the party."
The former South Carolina governor officially announced his candidacy to take on Trump during an interview with Fox News Sunday host Chris Wallace this weekend. He has joined two other Republican challengers: Bill Weld, who previously served as the governor of Massachusetts, and Joe Walsh, a conservative radio host and former congressman from Illinois.
"I think we need to have a conversation about what it means to be a Republican. I think that as a Republican party we have lost our way," Sanford told Wallace on Sunday. He also criticized the president and other Washington lawmakers for failing to curb the nation's growing debt and ballooning deficit.
"The president has called himself the 'King of Debt,' has a familiarity and comfort level with debt that I think is ultimately leading us in the wrong direction," he said.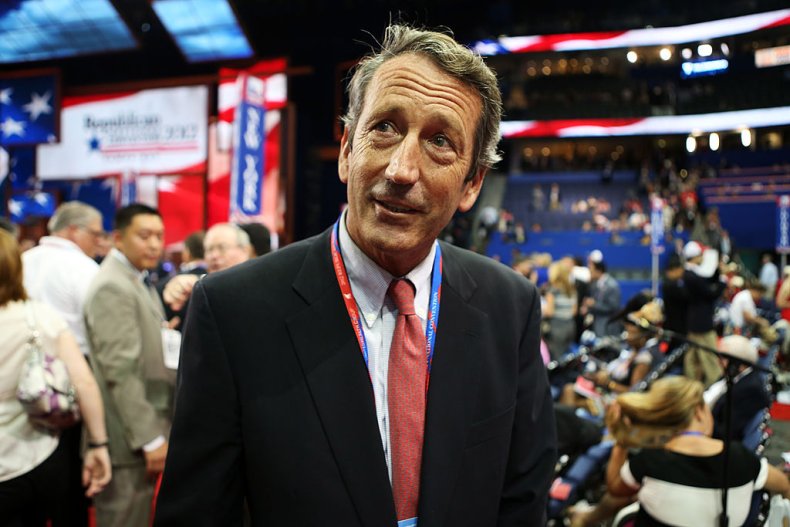 Sanford, like Walsh and Weld, has been highly critical of Trump and his policies and had previously launched an exploratory committee ahead of his official campaign announcement. Although Trump still enjoys approval of well over 80 percent among Republicans, Weld has pointed out that primary challengers to incumbents have historically signaled eventual defeat for past presidents.
"It's true that the five presidents running for reelection who had a primary challenge all lost or dropped out. They didn't lose the primary but they all lost for reelection," Weld pointed out in an interview with CNN last month. "So, history is not on Mr. Trump's side."
For his part, Trump has already started mocking his challengers, dubbing them the "three stooges."