GOP Rep Who Voted With Trump 94% of the Time Says His Vote To Impeach 'Hurts My Heart'
Rep. Tom Rice (R-S.C.), a staunch supporter of President Donald Trump for nearly all of his presidency, says that his decision to reverse course and vote to impeach Trump was taken with considerable difficulty.
Rice was one of 10 Republicans who on Wednesday joined Democrats to vote in favor of Trump's impeachment for allegedly inciting the deadly insurrection at the U.S. Capitol last week. Only two days earlier, Rice had indicated that he did not support the impeachment. In an interview with the Associated Press published Thursday, Rice noted that his decision to impeach came after years of supporting the outgoing president.
"I have been with this president through thick and thin. I have supported him in campaigning. I have supported him in voting," Rice said. "It hurts my heart."
The congressman said that he voted for impeachment because Trump's "utter failure is inexcusable" in a statement released just after the surprising vote was cast. Rice found Trump's behavior during the riot particularly hard to excuse, telling AP "I can't imagine another president in my lifetime that would not have tried to intervene there, would not have tried to say, 'Hey, this needs to stop, and you need to go home.'"
"For him to sit there and watch TV, and watch these policemen being beaten up, and the Capitol being stormed, and not to be very aggressive about ... getting out there and trying to speak to these people himself, is just beyond my imagination," he added.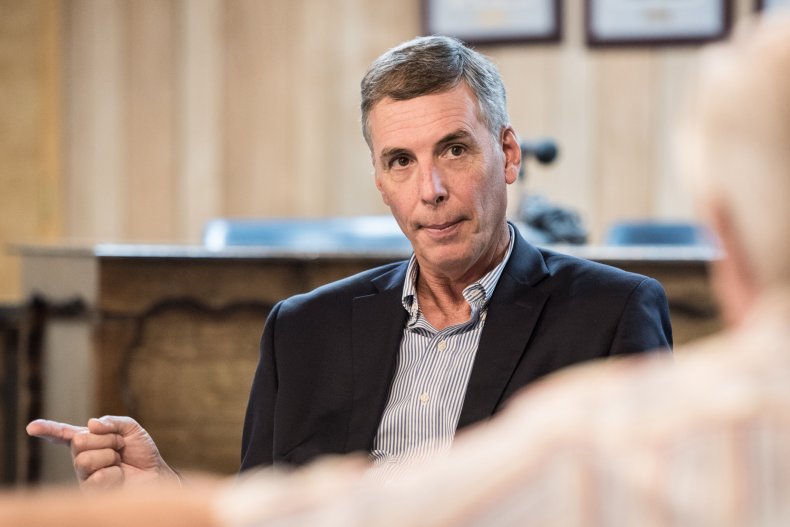 Trump did take to Twitter to tell the rioters to "go home" in the immediate aftermath of the Capitol breach, but his messages praised those involved in the attack, which resulted in at least five deaths, as "great patriots." Twitter and other social media platforms later banned Trump over fears of inciting further violence.
Prior to the impeachment vote, Rice's actions demonstrated what appeared to be steadfast loyalty to Trump. Rice has voted in line with Trump's position over 94 percent of the time, according to FiveThirtyEight. He has also seemingly entertained the president's repeated assertions that the election was "stolen" due to massive fraud, false claims that were cited in the House's article of impeachment.
Rice voted in favor of objections to President-elect Joe Biden's Electoral College wins in Arizona and Pennsylvania, a vote taken hours after the riot, while a month earlier he had signed a brief expressing support for Texas Attorney General Ken Paxton's unsuccessful Supreme Court lawsuit attempting to overturn Biden's win.
Rice's vote to impeach has provoked considerable anger from Trump loyalists in the heavily Republican district that he represents. Dreama Perdue, the GOP chairwoman of South Carolina's Horry County, told AP that she has received calls from livid locals nearly non-stop since the vote, including some from Rice constituents who are "just yelling and screaming" from the moment she picks up the phone.
First elected to Congress in 2012, Rice has been easily reelected four times since then, most recently winning by more than 20 points last November. He has no plans to retire but recognizes that outrage over his impeachment vote could make it difficult for him win reelection for a fifth time, saying that he had "tried do the right thing" but if his constituents decide to vote him out, "that's OK, too."