GOP 'Scared to Death' of Trump Announcing Run Before Midterms: Setmayer
Former GOP consultant Tara Setmayer said Sunday that Republicans are "scared to death" that former President Donald Trump will announce ahead of this year's midterms that he is running for reelection in 2024.
Setmayer's comments came during an interview on MSNBC, after host Jonathan Capehart played remarks Senator Rick Scott, a Florida Republican, made on Fox News Sunday. In his interview, the senator said that he believes the midterms are going to be about "three issues: inflation, my kids getting a good education, and I live in a safe community" and that "Democrats are on the wrong side of those issues."
Scott was then asked about how Trump announcing a presidential campaign before the midterms could impact them. "I think it's all going to be about what's happening in your family right now. People are focused on what happens to them," Scott replied.
"Come on Tara," Capehart then said. "If he gets into the race the conversation's totally going to shift to Donald Trump."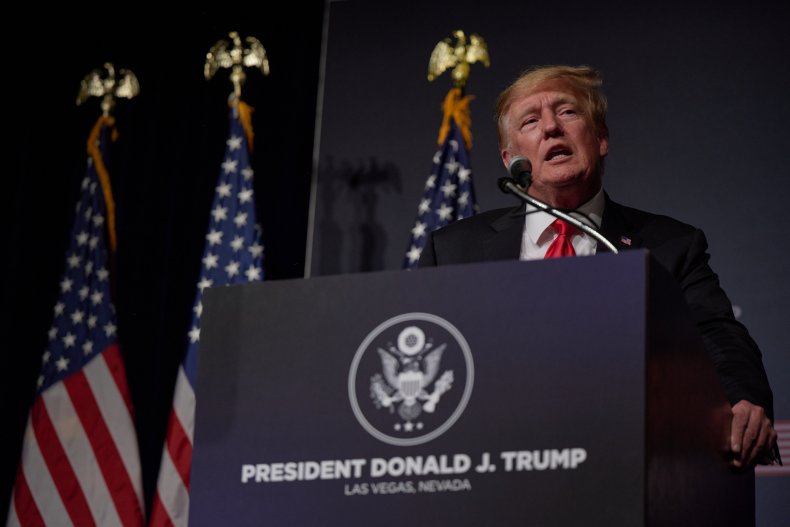 "Let me translate Republican speak here," Setmayer responded. "It's 'For the love of God, please do not do this to us. That is what the Republicans are saying in Washington. They are scared to death that Donald Trump is going to declare before November because it absolutely changes the conversation for them."
She added that Republicans currently have a "very effective political environment" ahead of the midterms as the nation grapples with inflation and high gas prices.
"But as soon as Donald Trump declares, Democrats have one singular issue to rally around: 'You do not want this guy and his enablers back in power again,'" Setmayer said. "So, yes Republicans are worried that Donald Trump is going to do this because he doesn't give a damn about the Republican Party or anyone else's electoral prospects, he only cares about himself."
In November 2020, Setmayer announced that she was leaving the Republican Party, tweeting at the time that she "can no longer associate w/a GOP that's fully embraced the malignancy of Trumpism."
Newsweek has reached out to Trump's press office for comment.
Earlier this month, The New York Times reported that Republicans are bracing for an early Trump 2024 announcement.
In a recent interview with Newsweek, Thomas Gift, the founding director of University College London's Center on U.S. Politics, said that Republicans want the midterms to be a "referendum" on inflation.
"Throwing Trump into that equation would not only create a huge distraction for Republicans. It would give Democrats the opportunity to reframe the midterms much more around Jan. 6 and the future of Trumpism," Gift said. "Suddenly, what looks like a cakewalk for the Republicans in November might be anything but."