Donald Trump is reportedly looking to make an early announcement of a 2024 presidential election run, which might help deflect attention away from damaging January 6 committee revelations and take advantage of the waning popularity of President Joe Biden.
The New York Times reported that Republicans are "bracing" themselves for the former president to announce "an unusually early bid for the White House" which could divert attention from allegations about his alleged attempts to cling on to power after losing to Biden in the 2020 presidential election.
CNN reported that Trump has told allies he could launch another campaign as early as this month to capitalize on Biden's floundering poll numbers and put his GOP rivals "on notice."
Trump's advisers have been informing his closest allies about announcing a run soon, with GOP sources telling CNN it could happen as early as the first week of July. Right-wing broadcaster Alex Jones even told viewers on Infowars that Trump could announce his candidacy on July 4.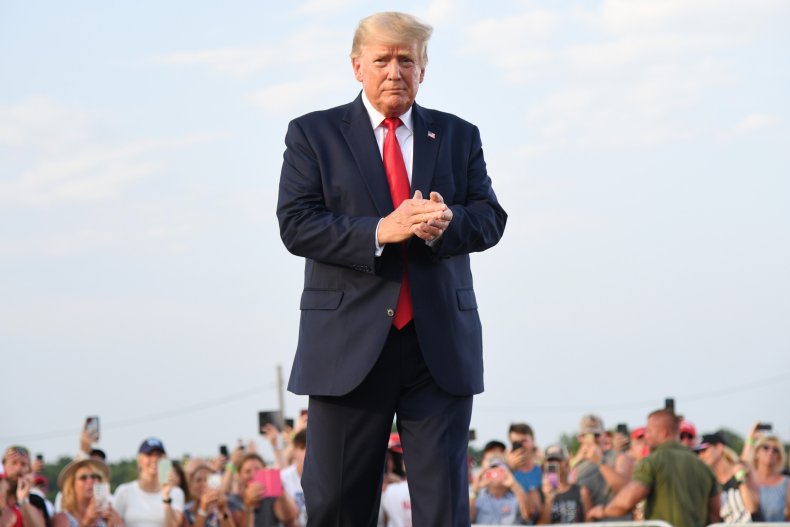 However, some in Trump's orbit have warned him the infrastructure is not yet in place for a major campaign announcement and that he "doesn't want this to be a dud," CNN reported.
The network said that he had changed his mind about waiting until after the midterms in November to make an announcement because of testimony by former White House aide Cassidy Hutchinson in the January 6 hearing on Tuesday.
Hutchinson made the stunning claim that the former president tried to take the wheel of the presidential limousine in the lead-up to the Capitol riot.
CNN said that some Trump allies have said that the public hearings into Trump's alleged role in the U.S. Capitol riot have been more damaging than expected.
A number of sources told the network that the prospect of an imminent announcement of a presidential run mirrored what happened when Trump threw his hat in the ring in 2016, with plans constantly changing and no one knowing for sure what would be happening.
However, one sticking point for Trump would be that he could not deploy his $100 million political action committee war chest, the Times reported. This is because federal campaign finance laws prohibit access to the money once he announces his candidacy.
His campaign would be restricted to a $2,900-per-person donation cap for the primaries, and so he could only tap his largest donors once in the next two years.
It comes as a Harris Poll just released shows that 71 percent of registered voters in the U.S. said Biden should not run for a second term, compared with only 29 percent who said he should.
An Emerson College poll on Friday put Trump well clear of other GOP contenders in the Republican primary. At 55 percent, his support among Republican voters was 35 percentage points higher than Florida Governor Ron DeSantis (20 percent) and former Vice President Mike Pence (9 percent).
Newsweek has contacted the Trump team for comment.