GOP Senator Ben Sasse Suggests Texas AG Looking for Trump Pardon With SCOTUS Lawsuit
Senator Ben Sasse, a Nebraska Republican, suggested on Thursday that Texas Attorney General Ken Paxton, a Republican, filed a Supreme Court lawsuit attempting to overturn the election results in Georgia, Michigan, Pennsylvania and Wisconsin in an effort to get a pardon from President Donald Trump.
The Associated Press reported in November that Paxton is under investigation by the FBI over allegations that he abused his office in an effort to benefit a wealthy donor. That investigation came after seven senior staff members under the attorney general urged federal law enforcement in an open letter in early October to "investigate allegations [against Paxton] of improper influence, abuse of office, bribery and other potential crimes."
"I'm no lawyer, but I suspect the Supreme Court swats this away. From the brief, it looks like a fella begging for a pardon filed a PR stunt rather than a lawsuit—as all of the assertions have already been rejected by federal courts and Texas' own solicitor general isn't signing on," Sasse told The Washington Examiner on Thursday, commenting on the long-shot effort to overturn the election results in the four battleground states to benefit Trump.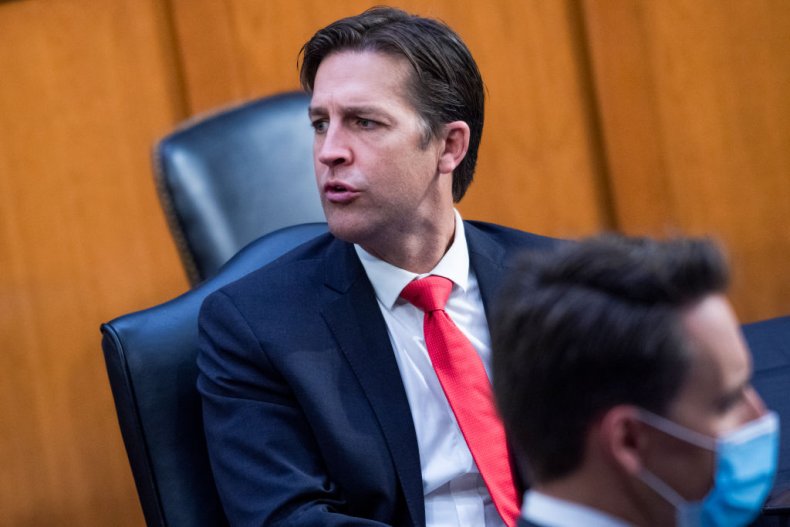 Newsweek reached out to Sasse and Paxton for comment, but they did not immediately respond.
Paxton announced his intention to file the lawsuit on Tuesday. Georgia, Michigan, Pennsylvania and Wisconsin "violated statutes enacted by their duly elected legislatures, thereby violating the Constitution. By ignoring both state and federal law, these states have not only tainted the integrity of their own citizens' vote, but of Texas and every other state that held lawful elections," the Republican said in a statement at the time.
Legal experts have widely panned the lawsuit. Although President-elect Joe Biden was projected as the winner of the Electoral College more than a month ago, Trump has refused to concede. The president and his allies have claimed—without providing evidence—that Biden won through widespread voter fraud.
Although the Trump campaign and Republican supporters have filed numerous lawsuits in state and federal courts in a bid to overturn the election results, these cases have nearly all failed. Even judges appointed by Republicans and Trump have rejected the allegations, repeatedly noting that the president and his lawyers have not provided evidence to substantiate their sweeping claims. U.S. Attorney General William Barr said last week that he has not seen any evidence of widespread fraud.
The Supreme Court already rejected a separate lawsuit attempting to overturn the election results in Pennsylvania—where Biden won by more than 80,000 votes. None of the justices—including the three appointed by Trump—publicly dissented from that decision. Biden won Michigan by more than 150,000 votes, Wisconsin by more than 20,000 votes, and Georgia by nearly 12,000 votes.
Even Texas GOP Senator Jon Cornyn criticized the legal theory behind Paxton's lawsuit. "Number one, why would a state, even such a great state as Texas, have a say-so on how other states administer their elections?" Cornyn told CNN. "We have a diffused and dispersed system, and even though we might not like it, they may think it's unfair, those (election policies) are decided at the state and local level and not at the national level."
"I think there's no basis for it. I don't think the Supreme Court, for an instant, will consider taking up this case," Ben Ginsberg, a Republican lawyer who aided former President George W. Bush's successful post-election legal battle in 2000, told CNN on Wednesday. "What it shows you, I think... is that how far the Republican Party has sort of corroded in basic beliefs under Donald Trump in this area."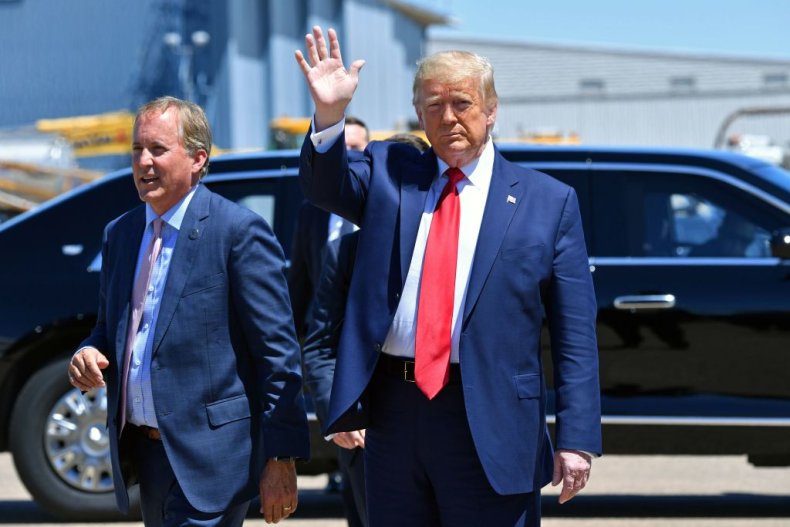 The attorney generals of Michigan, Georgia, Wisconsin and Pennsylvania have criticized Paxton for filing the lawsuit. Katie Byrd, a spokesperson for Georgia's Attorney General Chris Carr, told Newsweek: "the Texas attorney general is constitutionally, legally and factually wrong about Georgia."
Michigan's Attorney General Dana Nessell suggested, like Sasse, that Paxton is looking for a pardon.
"Ken Paxton, the attorney general, the state of Texas, has been under federal indictment for quite some time. The FBI continues to investigate him, not just for securities fraud but for a variety of other matters, and I think this is a clear signal that he is sending to President Trump requesting a presidential pardon, and that's it. It's a last-ditch effort," Nessell told Detroit's WDIV 4 local news channel.
Sasse and Trump have clashed in the past. In an audio recording obtained by The Washington Examiner and published in October, Sasse criticized the president—saying Trump "flirted" with white supremacists and "kisses dictators' butts." In a tweet a couple days after the story broke, Trump wrote: "The least effective of our 53 Republican Senators, and a person who truly doesn't have what it takes to be great, is Little Ben Sasse of Nebraska."
In his reelection bid in November, Sasse handily won by a margin of more than 40 percent over his Democratic opponent. Nebraska also went for Trump, but by a narrower margin of less than 20 percent.