GOP Senator Dismisses Paul Manafort's Russia Relationship Because 'He Had Ukrainian Clients'
A Republican senator attempted to downplay this week's revelation that President Donald Trump's former campaign chairman Paul Manafort shared confidential polling data with an associate linked to Russian intelligence, arguing that it was routine contact with a client.
"This is an ongoing relationship that Paul Manafort had with Ukraine," Republican Senator James Lankford of Oklahoma told CNN in a Wednesday interview. "He was a representative of Ukraine, worked for the Ukrainian government, and was trying to be able to work for a peace proposal."
A court filing unsealed Tuesday revealed the interaction in what could be the most concrete evidence to date that the 2016 Trump campaign may have coordinated with the Russians. While Lankford insisted he did not support Manafort's work, he brushed aside concerns about contact between the former Trump aide and his Russian associate, Konstantin Kilimnik.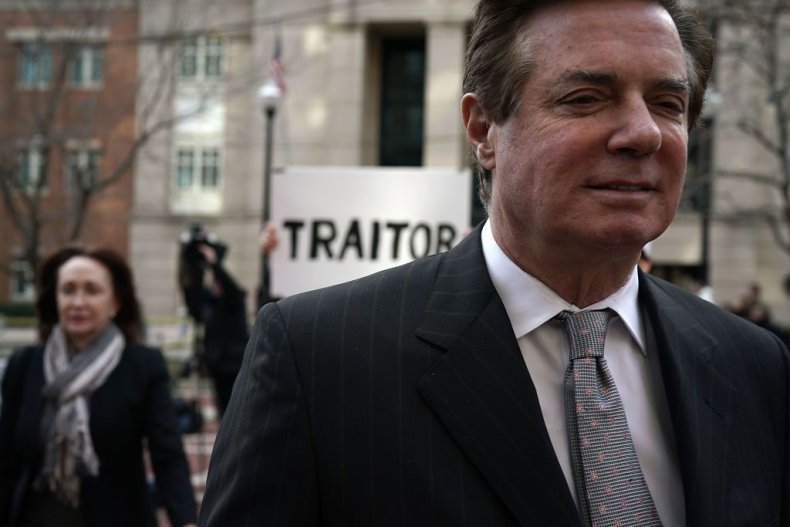 The document showed that Manafort and Kilimnik discussed a peace plan for Ukraine. Tensions have been high between Ukraine and Russia since 2014, when Russian-backed separatist rebels took over large parts of the country.
"He had Ukrainian clients. This was a Ukrainian client," Lankford said. Admitting that Kilimnik had previously worked for the Russian military, he also dismissed this concern by saying, "So did most everybody." The senator argued that it wasn't a "deliberate contact with the Russian government."
Lawyers for Manafort, who is also accused of hiding other contacts and meetings with Russians, failed to adequately redact portions of court filings on Tuesday, revealing the allegations that Manafort had shared the polling information with Kilimnik, British newspaper The Guardian reported.
A court filing from special counsel Robert Mueller's ongoing investigation into alleged collusion between Trump's presidential campaign team and Moscow said last year that it had concluded that Kilimnik "has ties to a Russian intelligence service and had such ties in 2016."
Rick Gates, who served under Manafort on Trump's campaign, also previously alleged that Kilimnik was "a former Russian intelligence officer with the GRU," according to Mueller. Kilimnik denies such accusations.
In November, Mueller's team accused Manafort of lying to investigators in violation of a plea agreement.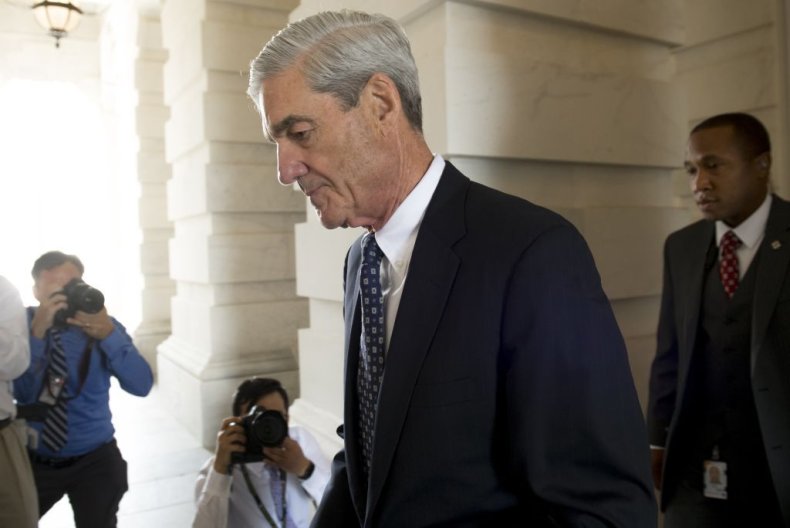 "After signing the plea agreement, Manafort committed federal crimes by lying to the Federal Bureau of Investigation and the Special Counsel's Office on a variety of subject matters, which constitute breaches of the agreement," prosecutors said at the time, according to CNBC.
Manafort's lawyers argue in their new filings that their client did not lie to investigators about sharing sensitive information with the alleged Russian spy. They said that he simply forgot about the meetings and confirmed they had occurred when presented with evidence.
"Issues and communications related to Ukrainian political events simply were not at the forefront of Mr. Manafort's mind during the period at issue, and it is not surprising at all that Mr. Manafort was unable to recall specific details prior to having his recollection refreshed. The same is true with regard to the Government's allegation that Mr. Manafort lied about sharing polling data with Mr. Kilimnik related to the 2016 presidential campaign," the poorly redacted parts of the document read.