Russia-Ukraine Conflict: Kiev to Send Warships Into Sea of Azov, Denounced as 'Provocation' by Moscow
A top Ukrainian official has said that his country will send more warships to confront Russia in the Sea of Azov, a decision that Moscow has denounced as a "provocation."
Secretary of the National Security and Defense Council Oleksandr Turchynov told the BBC in an interview published Wednesday that another naval mission is necessary to block Russia from taking full control of the shared waterway, the Associated Press reported. Moscow quickly responded, with the Foreign Ministry slamming the Ukrainian leader's remarks.
But Turchynov insisted that Ukraine has "no alternative." Although he did not say when Kiev plans to launch the operation, he explained that the navy would invite representatives from the Organization for Security and Cooperation in Europe and other international groups to be aboard the ships during the mission. The Ukrainian official also said the military would place new missiles onshore that would be capable of taking out distant targets, specifically mentioning the bridge linking the disputed Crimean peninsula to Russia.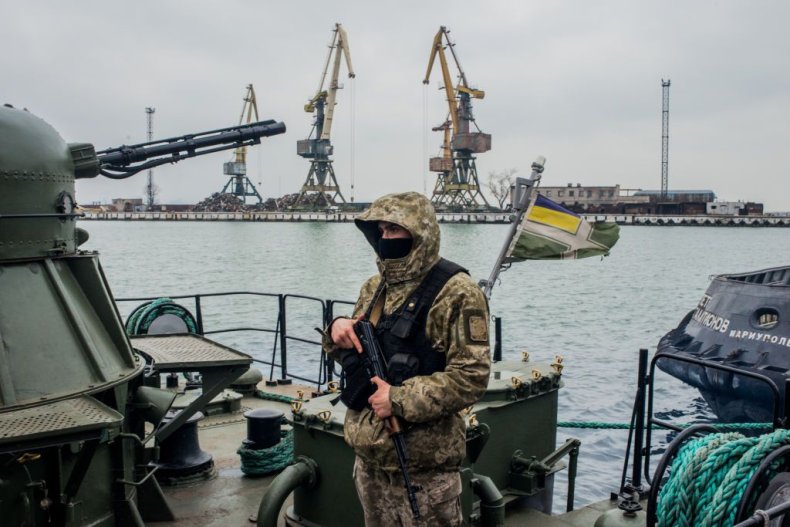 Maria Zakharova, the Russian Foreign Ministry's official spokesperson, previously referred to Ukrainian threats to destroy the link between Crimea and Russia "a direct call for terrorist activities," according to Tass news agency.
Tensions have been high between Russia and Ukraine since 2014, when Kremlin-backed separatists rebels took control of Crimea and other parts of the Eastern European nation. Moscow quickly responded by annexing Crimea, in a move widely condemned by the international community. Members of the G6 (formerly the G7) expelled Russia from the international organization, and Europe and the United States implemented sanctions targeting Moscow.
Since last month, the situation has escalated further after Ukrainian naval vessels in the Sea of Azov confronted Russian ships. Moscow took 24 sailors and three ships captive, a move NATO and the U.S. condemned. Although Russia appears to want full control of the sea, Ukraine and Russia technically share control of the body of water under a 2003 agreement.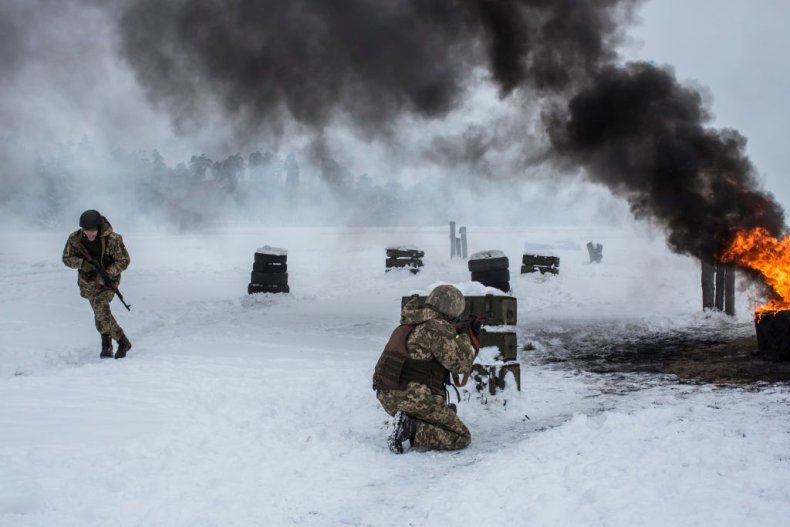 Earlier this month, the U.S. military carried out an "extraordinary flight" over Ukraine in a show of force to Moscow. "Russia's unprovoked attack on Ukrainian naval vessels in the Black Sea near the Kerch Strait is a dangerous escalation in a pattern of increasingly provocative and threatening activity," the Pentagon said in a statement at the time. President Donald Trump has previously provided weapons and support to the Ukrainian military as well.
On Tuesday, Russia's Foreign Minister Sergey Lavrov warned that Moscow believed that Ukraine was planning "yet another provocation." He said his country "would not start a war" but threatened that his side's "response will be most convincing."