GOP Senators Loeffler, Perdue Outspend Democratic Opponents by $58M in First Three Weeks of Georgia Senate Runoff Races
Georgia Senators Kelly Loeffler and David Perdue reportedly spent about $163 million on advertisements during the first three weeks of their runoff election campaigns. The Republican incumbents are defending their seats against Democratic contenders Raphael Warnock and Jon Ossoff.
According to an Atlanta Journal-Constitution report published Wednesday, the two challengers financed roughly $105 million worth of advertisements over the same period, $58 million less than their GOP opponents.
The newspaper cited new campaign-spending analyses conducted by Rick Dent, a seasoned media consultant and former aide to the late Georgia Governor Zell Miller. The four Georgia candidates' collective ad spending, amounting to at least $268 million so far, comes as their runoff campaigns draw increasing support from politicians, political action committees and public figures alike.
The results of Georgia's runoffs, set for January 5, gained much significance after Election Day. With twice as many Republican seats up for election this year, compared with Democratic seats, the Democrats were hoping to gain Senate control. But as of late November, Democrats have secured 48 seats in the Senate, while Republicans hold 50.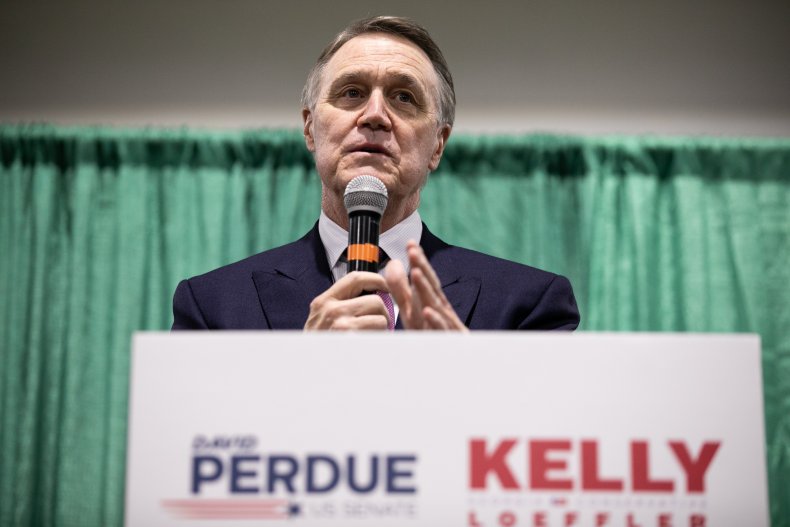 That close split means Warnock and Ossoff need to win their runoff races in order for the Democrats to draw even with the GOP. Vice President-elect Kamala Harris would then act as a vote tiebreaker when she becomes the Senate's president after the inauguration. Concerns about how a GOP-controlled Senate could block policy proposals from the Biden administration have been heard for weeks, ever since initial election projections pointed to the Democrat's presidential victory.
Biden's newly named chief of staff, Ron Klain, addressed this during a recent interview. Klain noted Joe Biden's intention to contribute to the Democrats' runoff campaigns in Georgia and acknowledged the importance of joint wins for Warnock and Ossoff. But he added that the new administration will not "let anything deter us from moving forward with our agenda."
Even so, the runoff campaigns are seeing an influx of donations pour in from sources in both parties. In addition to groups such as the Republican National Committee and the Democratic Senatorial Campaign Committee pledging to commit millions to their parties' candidates, politicians like GOP Senate Majority Leader Mitch McConnell and former Georgia gubernatorial candidate Stacey Abrams, a Democrat, have contributed enormously to fundraising efforts for the runoff campaigns.
Newsweek reached out to the Loeffler, Ossoff and Perdue campaigns for comments but did not receive replies in time for publication. Warnock's campaign had no comment.