'Gossip Girl Reboot': 5 Things That Need to Happen in Part 2
Attention Upper East Siders! The return of the Gossip Girl reboot is fast approaching, and you better be ready.
Following in Gossip Girl tradition, Part 2 will premiere on Thanksgiving (Thursday, November 25) on HBO Max and fans are in for a holiday treat. Not only will episode 7 drop, episodes 8 and 9 will also be available to stream and download on the same day.
It was only a few months ago the 2021 class of Constance Billard caused chaos across New York City and the details of what happened next are soon to be on our screens.
Will little Z's (played by Whitney Peak) heart be broken by Obie (Eli Brown) and JC's (Jordan Alexander) betrayal, and how did the throuple of the century (Aki, Max, and Audrey in case you somehow forgot) turn out? All will be revealed.
In the meantime, you can read the episode 6 recap here.
After that, Newsweek has a full list of the things that need to, sorry must, happen in Part 2. We need answers!
1. Obie and JC should be exposed
Ok, so it is true Zoya and Obie have not been seeing eye to eye recently, particularly after her cringe-worthy but justified rant during dinner with his mother Helena (Lyne Renée).
And yes, Obie may be becoming the man he truly is by standing up against social injustice, but who could have foreseen that by embracing his true self, it also meant betraying the one he loves?
In what hopefully was a mistake and moment of madness, Obie kissed Julien who is so obviously not over him. She even turned up to the Brooklyn protest where Obie was protesting against his mother's plans to build a multimillion apartment complex in place of a homeless shelter.
The trailer for Part 2 shows a scene of Obie and JC discussing their kiss, with Obie protesting "friends don't do what we did", while another snippet in the trailer shows him embracing Zoya.
Their affair should be exposed in Part 2. Gossip Girl, after all, is all about the drama.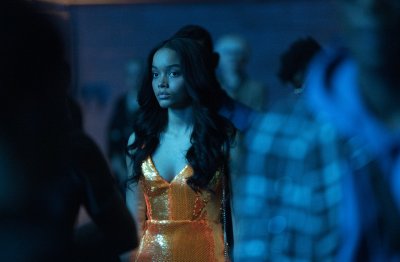 2. Who is Aki's father?
Aki's (Evan Mock) homophobic father Roger (Malcolm McDowell) made an appearance in the Gossip Girl Part One finale.
Facing a federal lawsuit after being accused of LGBTQ+ bias by an employee, Rodger decided to out his son as gay on national television, despite Aki actually being bisexual. Another faux pass.
Now, Rodger seems to be holding quite a lot of power — think Succession's Logan Roy kind of power — but it was the unusual voicemail he left for Aki, warning him "stay away" from Julien that has had fans wondering who he really is and what he knows.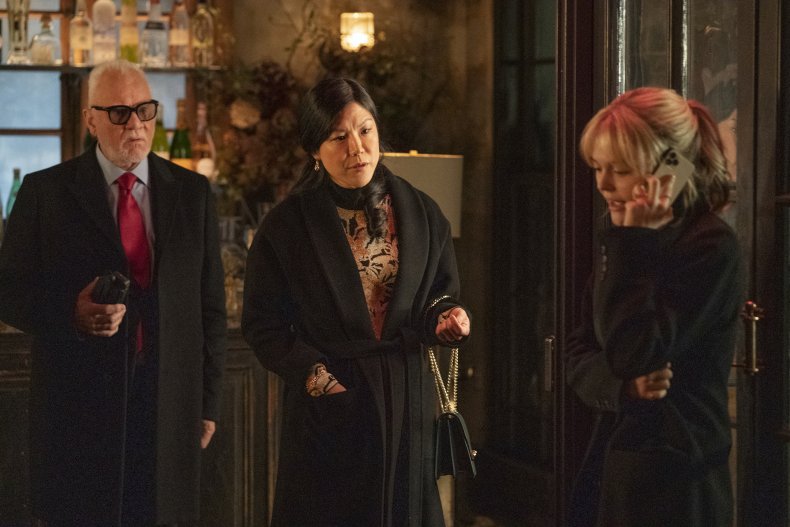 3. A full recap of Aki, Audrey, and Max's night of passion, please
There's nothing else really to say here. The throuple of the century happened after months of sexual tension and we need to know what happens next between Aki, Audrey (Emily Alyn Lind), and Max (Thomas Doherty).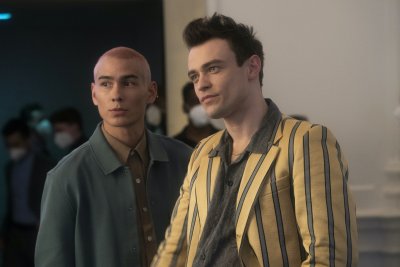 4. Max needs to take down Rafa
In the words of Michael Scott, oh how the turntables. At the beginning of the Gossip Girl Reboot, Max Wolfe was relentless in his pursuit of his classics teacher Rafa (Jason Gotay).
Eventually, Rafa gave into his temptations and began having a sexual relationship with Max. However, things quickly turned sour when Max decided to call off their relationship.
For Rafa, the words "no" and "it's over" don't apply, maybe if Max said them in ancient Greek, perhaps they may have stuck? But who knows.
In a dark turn, it turns out Rafa is a sexual predator who preys on his students. Rafa proceeded to track down Max's father on a dating app and sent Max images of their date.
Max, at this point acting completely calm, met up with his father immediately to warn him of Rafa and tell him the truth about his illicit relations with his teacher.
However, Max's good behavior streak soon turned and he was set out to get revenge. He sent Rafa a text which read; "Rafa, I'm done doing the right thing. You play dirty. Now so do I." before sending a video of them having sex to Gossip Girl.
Unfortunately, little did Max know Rafa has access to the Gossip Girl and was able to delete the video, but not fast enough. Gossip Girl herself, Kate Keller (Tavi Gevinson) and co. saw the clip.
The fact Max was willing to take things that far has surely set Rafa up for even greater revenge. Max better be ready to take him down once and for all.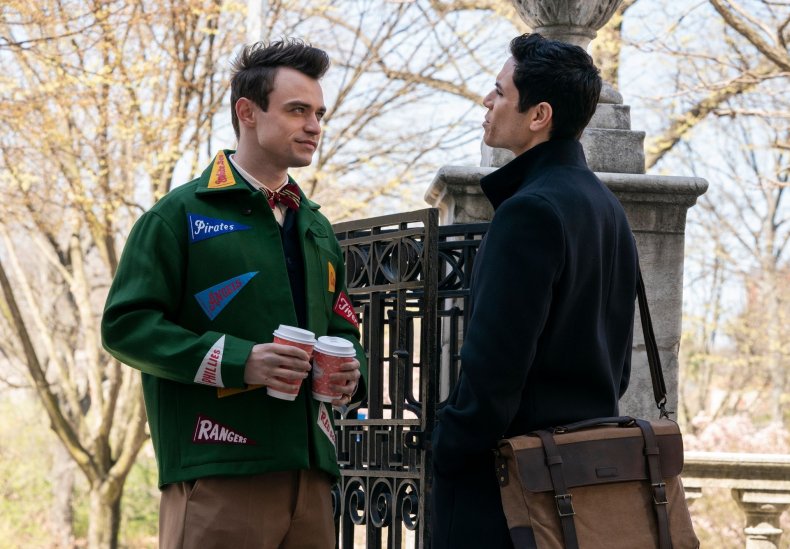 5. We need a new Gossip Girl
One of the major annoyances for fans of the Gossip Girl reboot is Gossip Girl herself.
While the character of Kate Keller is great and complex, the idea of Gossip Girl being a teacher at Constance Billard, got old, pretty quickly.
Hopefully, the power will be passed on to somebody else in Part Two, even one of the students would suffice.
Even better, perhaps Kate Keller will be exposed.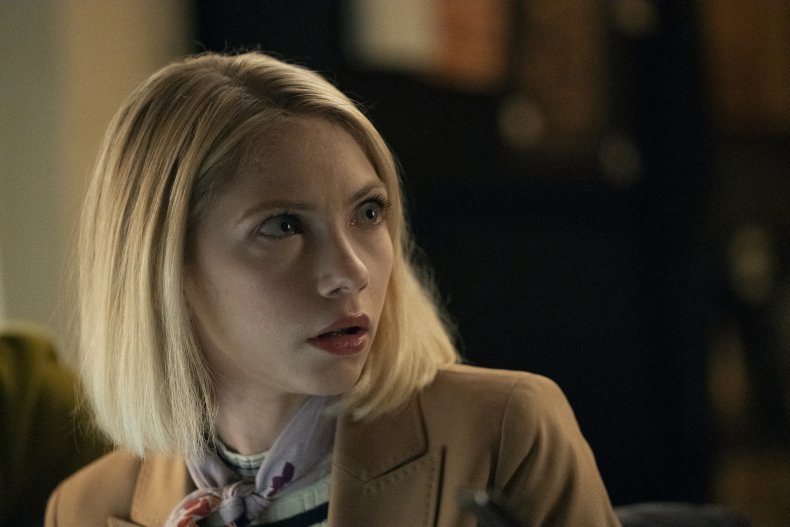 One fan tweeted: "Every teacher on Gossip Girl needs to go jail especially Rafa and Kate they deserve life sentences."
Reflecting on Kate's morals a second fan said: "not kate Keller drawing the line at sharing photos of a family argument after posting pics of her students stripping last week? #GossipGirl"
A third fan added: "let me guess Zoya's dad is going to find similarities between kate's writing and gossip girl's at some point"
Gossip Girl Episodes 7 to 9 premiere Thursday, November 25 on HBO Max.
Episodes 10-12 drop on Thursday, December 2.