Succession's third season may have only just begun airing, but lead star Brian Cox has already confirmed he is up for more.
The actor, who plays Roy family patriarch Logan, spoke to Newsweek about the hit show and revealed he is "committed" to Season 4.
Fans will no doubt be delighted to hear that Logan will still be around to terrorize his children and lead the charge at his media empire Waystar Royco even after Season 3, which began airing on HBO on Sunday.
When asked if he would want to be a part of a fourth season, Cox was adamant as he said: "I'm committed, of course."
Cox also reflected on playing a character like Logan, who is ruthless not only in his business but also with his children Kendall (Jeremy Strong), Shiv (Sarah Snook), Roman (Kieran Culkin) and Connor (Alan Ruck).
Oftentimes Logan will go on cruel, expletive-laden outbursts or have shouting matches with those around him, demanding their obedience and expecting their loyalty.
This is something that the actor finds is "good therapy," because Logan is so different to how he is in real life.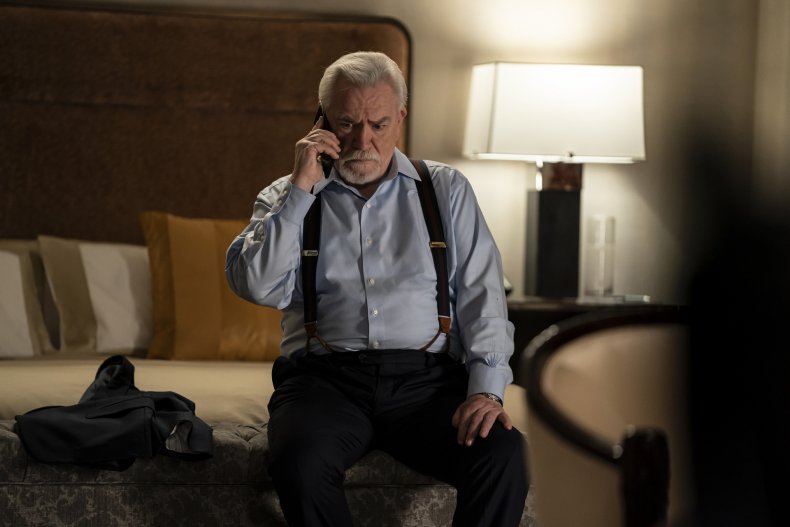 Discussing his character in more detail, Cox claimed: "It's actually kind of good therapy because I'm not nearly ruthless enough as a person. I'm far too considerate, and it's nice to play someone who is not quite as considerate."
He went on to detail what fans can expect of his character in Season 3, keeping plot details close to his chest but admitting that Logan is not the kind of person who can change, no matter what happens to him.
"He's too old, why would he change?" Cox said of Logan. "I mean he's not without a sense of humor but he's himself for better and for worse."
Cox went on to say that the shocking Season 2 finale, which saw Logan's son Kendall inform the press he was fully aware of sexual assault allegations and subsequent cover-ups at his company, sets up Season 3 "rather well."
"There are more questions that are asked that are not necessarily answered in the opening of Season 3 but they're there, and they come out as the season develops," he said.
One question that remains at the heart of the show is who will succeed Logan as the head of his media empire, with Kendall, Shiv and Roman all putting themselves forward for the job alongside others, like company mainstay Gerri Kellman (J. Smith-Cameron).
But when pushed to talk about who he feels would make a good successor to Logan Cox, he remained tight-lipped, teasing: "I reserve that judgment, I will always reserve that judgment. That's for me to know and for you to find out!"
Succession Season 3 continues on HBO and HBO Max at 9:00 p.m. ET on Sunday, October 24.