'Gossip Girl' Fans Have Tasted Caviar, We Will Not Settle for Catfish
When news broke that HBO Max was rebooting Gossip Girl, Millennials everywhere rejoiced, grabbing their Vitamin Water and dusting off their old headbands, before they headed to the Met steps with frozen yogurt to celebrate. After all, nine whole years had passed since the original series had come to an end—and an abrupt one at that!
And while fans didn't necessarily expect Leighton Meester, Blake Lively, et al to reprise their roles as the infamously bitchy, privileged Upper East Siders we all came to know and love for six seasons, we certainly expected the same level of pizzazz and style so synonymous with the Gossip Girl name (discounting Little J's designs, of course).
Gradually, tidbits of information about the fresh-faced Gen Z cast came to light, before writer Joshua Safran revealed more about the inclusive direction he wanted to take the new iteration of the show. Speaking to Vulture in 2019, he commented: "There was not a lot of representation the first time around on the show.
"I was the only gay writer I think the entire time I was there. Even when I went to private school in New York in the '90s, the school didn't necessarily reflect what was on Gossip Girl. So, this time around the leads are non-white."
He added: "There's a lot of queer content on this show. It is very much dealing with the way the world looks now, where wealth and privilege come from, and how you handle that."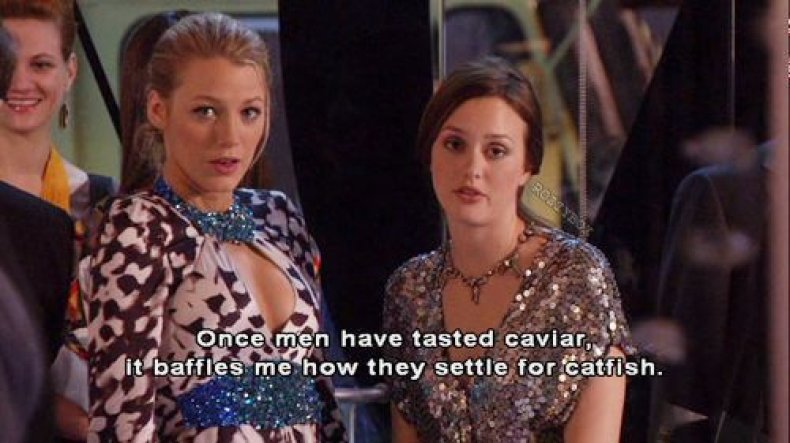 Indeed, diversity was always an issue with the original; there's no two ways about it. Not only did they have a predominantly white cast, the show had a habit of using people of color as props, with characters such as Isabel (Nicole Fiscella) and Nelly Yuki (Yin Chang) serving quite literally as Blair Waldorf's (Meester) minions, and frequently being the butt of jokes.
Even when the cast welcomed Tika Sumpter, who played headstrong businesswoman Raina Thorpe in Season 4, she and Michael Boatman (her on-screen father, Russell) left after a brief spell in the series.
That said, there were so many elements of the original show that not only proved popular at the time, but have endured over the past (almost) decade; from its dramatic, mid-season cliffhangers, to its scathing portrayal of class divides and dizzying wealth.
So, here's why the reboot lets down the original—and three reasons why it's better.
Positives
1. It is more representative
Not only are multiple lead characters people of color, the new version of the show explores sexuality in a much more focused way.
Yes, the original saw Serena's little brother Eric grapple with his coming out journey and finding a boyfriend on the Upper East Side, but most of his partners were either schemers or cheaters, feeding into misconceptions about the gay community.
In the reboot, however, Aki, Audrey and Max are much more sex positive and their sexual fluidity is conveyed in a celebratory way that feels modern and central to the plot.
2. The fashion stakes are high
We cannot fault the fashion. We love the return of those iconic school uniforms and the way the students are inexplicably allowed to bling up their set attire. Their free-time outfits are also nothing short of envy-inducing.
3. An unexpected cameo
By featuring Georgina Sparks' 10-year-old son Milo, the new show gives a subtle nod to the previous season, while giving fans a much-needed connection to the past. We also love that he is just as fearsome as his mother.
Negatives
1. The Gossip Girl feed is maintained by teachers
Okay, we get that the students of Constance Billard and St. Jude's positively reek of privilege and that their teachers' careers are often hanging in the balance, depending on which bratty teen they've pissed off with an A- or extra assignment (lest we forget that Blair's grudge with Rachel Carr was the thing that dashed her hopes of going to Yale), but for grown adults to be writing mean posts about their pupils? It just wouldn't happen.
Not only does it seem far-fetched, it also takes away the enigmatic quality that shrouded the original series, and its central question: who is Gossip Girl? Sure, we will never get over the nonsensical Dan Humphrey reveal, but at least the mystery kept things interesting and fresh. By telling viewers from the get go who is posting these salacious rumors, the reboot feels a little empty and directionless.
2. We don't need lengthy exposition
In some ways it's great that the reboot pays homage to the original series, mentioning the likes of Nate Archibald and Serena van der Woodsen in the opener.
However, it does feel a little clunky when they go into this lengthy exposition about who these OGs were (presumably for the Gen Z crowd who have *gasps* never seen the show before).
3. Being more diverse than before cannot be the entire premise of the plot
As we've established above, the original season no doubt had its flaws when it came to representation. But our main gripe with the reboot is that it spends far too long trying to distance itself from the original in that sense, rather than trying to come up with fresh plot ideas that truly break away from its predecessor.
It is great they've corrected their past mistakes on the casting front, but what the show really needs to do is make these characters fully developed and iconic in their own right, rather than have them ride the coattails of those who came before them.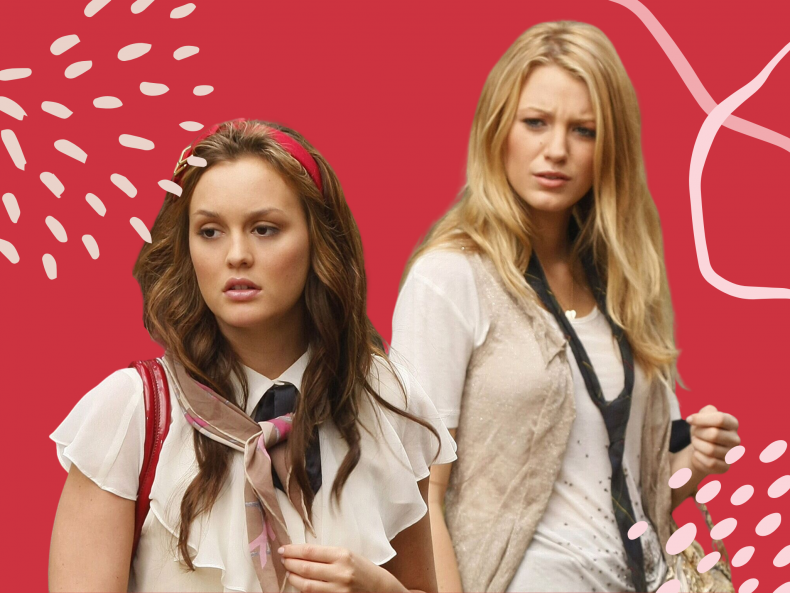 4. There's not enough scheming going on
Blake Lively (who played Serena) famously called the show out for not setting a good example for young viewers.
In an interview with Allure in 2015, she explained: "People loved it [Gossip Girl], but it always felt a little personally compromising—you want to be putting a better message out there."
And while she kind of has a point, it's also what made the show so fascinating to watch. For most teens back in the aughts, what they were seeing on their screens was not relatable (i.e. getting a private plane to Paris for the season or burying your dad only for him to come back from the dead a few years later), but there was something so captivating about it all.
Blair and Chuck, in particular, were royalty when it came to scheming and backstabbing, and their elaborate plans were what drove the plot towards so many interesting angles and directions—even if they were utterly absurd.
But in the reboot, Julien's friendship-turned-rivalry with her sister Zoya not only feels petty, it comes across as amateur. This is only heightened by the fact the latter has to rope in Milo because she has no idea what she's doing.
5. Is anyone going to mention the disturbing age gap?
The original was chock full of incestuous relationships (not in the literal sense, thank goodness!) and they definitely swapped partners more times than we have had hot dinners, but for the most part these relationships were consensual and above board.
However, in the reboot, not only does Obie trade in Julien for her newly-reunited sister Zoya, in doing so, he is dating a minor. In the show, Obie is supposed to be eighteen, while Zoya is just fourteen. It's grim, to say the least.
6. It's just a variation of the same theme
Ultimately, the reboot just feels like a rehashed, half-assed version of the original.
Of course there were always going to be similarities between the two, but the writing this time round feels lazy and half-baked.
What we're really hoping to see in the second half of the reboot is more drama and more daring choices when it comes to the plot, to enable what could be a fantastic show to thrive.