Government Shutdown 2017: Five Ways It Could Affect You If Congress Can't Pass Funding Deal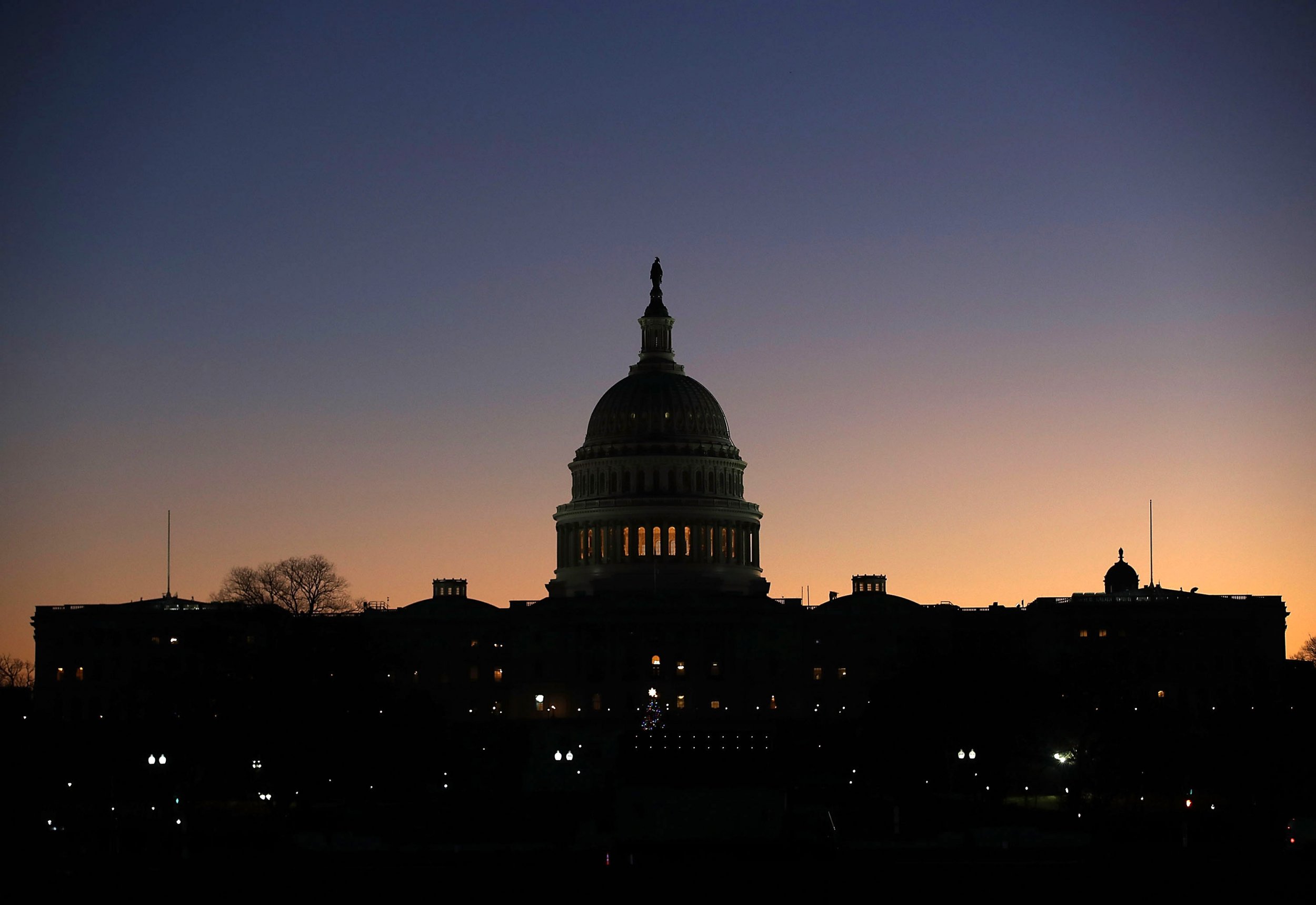 You're running out of time. OK, maybe not you. But the U.S. government is.
If Congress and President Donald Trump don't reach a deal to fund the government by Friday at midnight, the federal government will run out of money and have no choice but to shut down. And American citizens will have to bear many of the burdens for that.
Related: Will there be a government shutdown in 2017? Voters in new poll say they hope not
It's actually quite expensive for the U.S. when the government shuts down. The last government shutdown, which lasted 16 days in October 2013, robbed the U.S. economy of $24 billion in lost productivity and services, according to a Standard & Poor's estimate.
Even so, President Donald Trump is already talking like another shutdown is on the way, and on Thursday morning he continued a blame game with the Democrats. "House Democrats want a SHUTDOWN for the holidays in order to distract from the very popular, just passed, Tax Cuts. House Republicans, don't let this happen. Pass the C.R. TODAY and keep our Government OPEN!" he tweeted. His argument overlooks how Republicans have the House majority, and therefore bear more responsibility for a potential shutdown.
The Friday deadline comes as a result of a two-week stopgap funding bill passed December 8, the most recent deadline Congress almost missed. Partisan fights over "Dreamers," the undocumented immigrants who were brought to America as young children, were the basis for the previous potential shutdown, and that issue still needs to resolved, along with funding for the Children's Health Insurance Program and government payments to Obamacare insurers. Recent reports have indicated the government may be closing in on an agreement to keep the government open into January, but it still is not guaranteed.
But enough about the government. Let's talk about you. How would a government shutdown affect you?
1. Vacation plans may have to change. If you have a Christmas vacation coming up that involves trips to national parks, museums or monuments, a government shutdown would put a wrench in your plans. Your trip to New York will have to skip a trip to the Statue of Liberty. Going to Arizona? No Grand Canyon for you. Sorry. Access to these national treasures is cut off during a shutdown.
2. That tax refund you were waiting on: Keep waiting. If you were counting on receiving a tax refund to spend on your Christmas vacation, you're out of luck. The IRS will stay open, and will still collect taxes, but it will not be able to send refunds out to those waiting for that extra bump in their bank accounts.
3. Forgot to renew your passport for that spring break trip? The U.S. State Department can't shut down, but its passport service is another story. The service is funded in part by the fee you pay when you apply for a new passport or renew your existing passport, so it may be able to last for some time after a shutdown, but if the shutdown drags on too long, you might be paying rush fees once it reopens.
4. No loan for you. Say you're a small business owner and you need a government loan, or maybe you're trying to buy a home and need some help. No dice. The government will not be doling out any loans during a shutdown, so it might be a few more sleeps before you can think about your dream house.
5. Entitlements will remain! Finally some good news! If you depend on Social Security or food stamps to help your family, you're in luck. Social Security and food stamps are both mandatory entitlement programs and therefore would continue as normal regardless of a shutdown.
So if Congress can't get the deal done: Happy shutdown and may the odds be ever in your favor!