The federal agency managing the government's civilian workforce recommended on Thursday that employees unable to pay rent during the partial government shutdown could work for their landlords as a form of compensation.
The Office of Personnel Management tweeted a link to letter templates that can be sent to creditors, mortgage companies or landlords explaining financial difficulties for government workers during the shutdown.
"As we discussed, I am a Federal employee who has recently been furloughed due to a lack of funding of my agency. Because of this, my income has been severely cut and I am unable to pay the entire cost of my rent, along with my other expenses," the template for writing a letter to landlords read. "I will keep in touch with you to keep you informed about my income status and I would like to discuss with you the possibility of trading my services to perform maintenance (e.g. painting, carpentry work) in exchange for partial rent payments."
American Federation of Government Employees spokeswoman Ashley De Smeth told Reuters that the letter templates were created in 2013, when the government shut down after funding disagreements related to President Obama's health care legislation.
Approximately 420,000 federal employees are working without pay through the shutdown, while 380,000 are furloughed. A 2017 survey from CareerBuilder found that 78 percent of full-time workers in the U.S. live paycheck to paycheck, CNBC reported.
The shutdown has affected some national parks and food aid programs, among other government services.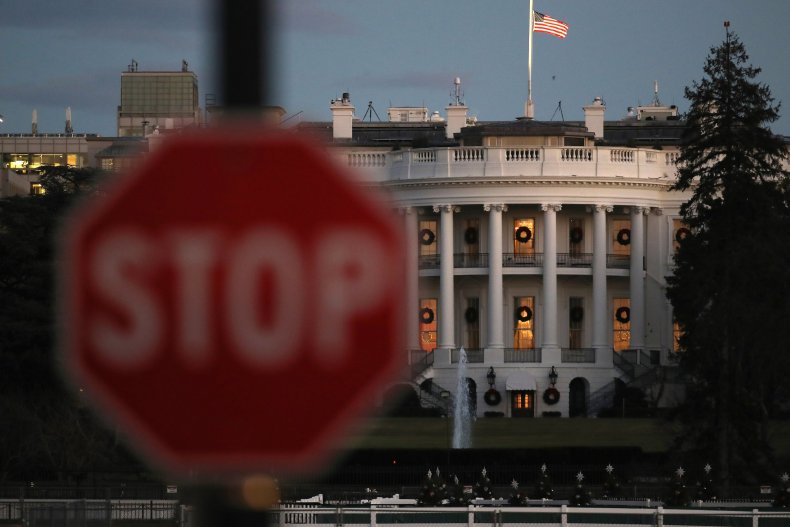 The shutdown began last week after Democrats and Republicans failed to compromise on a funding bill. President Donald Trump has demanded $5 billion in border wall funding, and Democratic leaders say they will not pass legislation allocating money for the barrier.
After saying before the shutdown that he would take responsibiity for any closure of government, Trump has increasingly sought to place responsibility for the failure to pass a spending bill on Democrats.
He also claimed on Thursday that "most of the people not getting paid are Democrats," prompting angry responses from Democratic politicians.
"Once again, our 'stable genius' President is spewing lies. US federal employees serve the United States—not one party. Guaranteeing that our dedicated government workers have financial security should not be a partisan issue," New Jersey Senator Bob Menendez tweeted.
On Friday, the president wrote, "We will be forced to close the Southern Border entirely if the Obstructionist Democrats do not give us the money to finish the Wall & also change the ridiculous immigration laws that our Country is saddled with. Hard to believe there was a Congress & President who would approve!"