How Long Would a Government Shutdown Last? Trump's State of the Union Could Be Impacted by Political Halt
As the federal government faces a shutdown over congressional disagreements, the pending halt could impact President Donald Trump's anticipated State of the Union address.
Trump will deliver his second presidential address on January 30. The annual speech is formally given to Congress as an outline of an administration's agenda for the upcoming year—but his talking points could be overshadowed by a government shutdown. Polls indicate that any shutdown would be blamed on Trump and the Republican majority in Congress, and shutdowns have been noted in previous presidential speeches.
The Senate is under pressure to pass a stopgap budget bill before midnight on Friday. If they fail to do so, the federal government will run out of money, and nonessential employees will face furlough—a temporary, unpaid leave from their government jobs. The employees are paid retroactively for the forced time off. Members of Congress and individuals who deal with national security and other vital tasks would continue working despite the shutdown.
Government shutdowns have lasted up to several weeks under previous administrations. If it happens again, the delay could bring Congress dangerously close to clouding Trump's State of the Union. While a shutdown would not impact Trump's actual delivery or Congressional attendance, there would be a backlog of closed government programs that would likely be addressed by the Republican Party's leader.
Related: What happens if millions of kids lose CHIP coverage?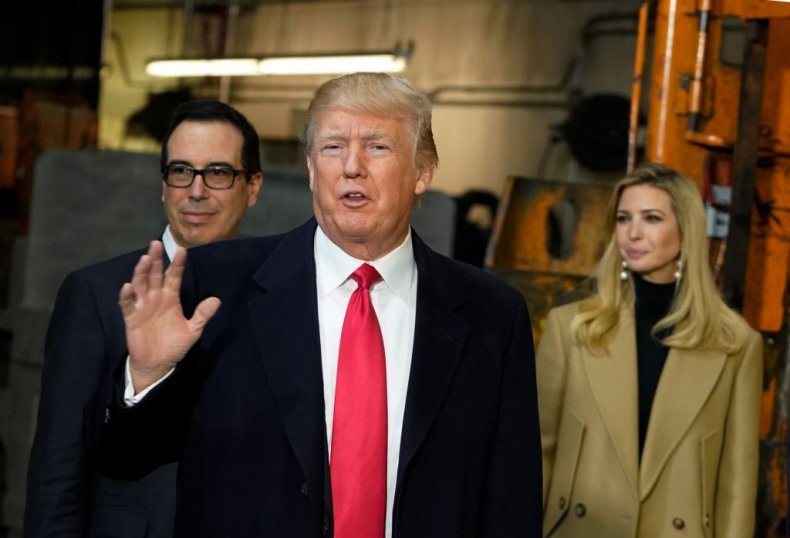 In 1996, President Bill Clinton used his State of the Union address to scold Republicans in Congress for the longest recorded government shutdown of 21 days in a row. The shutdown emerged after political disagreements over tax cuts, and it spanned December 5, 1995, to January 6, 1996. Clinton rebuked Congress during his following address, saying, "Never, ever, shut the federal government down again."
Under President Barack Obama, the government shut down for 16 days in 2013. The political strife occurred when Republicans sent Obama a budget bill that defunded the Affordable Care Act. He rejected the proposals, and Congress eventually extended the debt limit and compromised on health care changes.
The pending 2018 shutdown is in part because Democrats are trying to force a deal to protect the Deferred Action for Childhood Arrivals program. DACA allows undocumented immigrants who were brought to America as children, known as Dreamers, to remain in the country. Stopping a budget bill is seen as one of the only power moves that the minority party can use to influence policy.