New Health Care Plan to Repeal, Not Replace Obamacare Slammed by Democratic, Republican Governors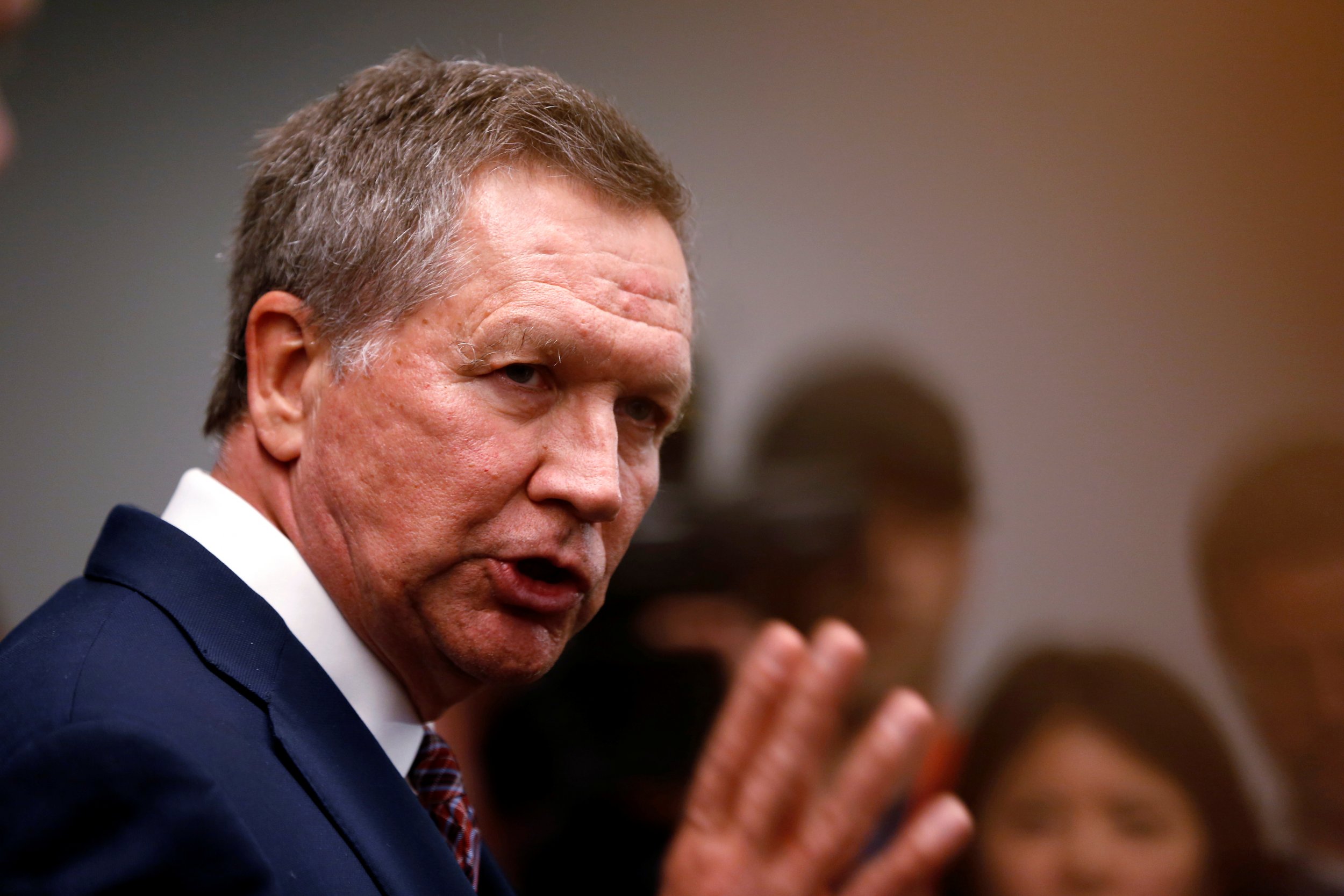 A bipartisan group of governors on Tuesday came out in opposition to the U.S. Senate's effort to proceed with a plan to first repeal Obamacare, then replace it at an unknown date.
Related: White House bets against Senator Jeff Flake
The governors called on congressional legislators from both sides of the aisle to come together. "Congress should work to make health insurance more affordable by controlling costs and stabilizing the market, and we are pleased to see a growing number of senators stand up for this approach," the 11 governors said in a joint statement, which many of them tweeted on their own social accounts.
"The Senate," they continued, "should immediately reject efforts to 'repeal' the current system and replace sometime later." They said the repeal-only approach could leave millions of Americans without health insurance coverage.
Republicans need a minimum of 51 votes to pass their bill to repeal and replace former President Barack Obama's signature health care law, which means they would only be able to lose two members to the opposition. Not one Democrat has backed the legislation. Late Monday night, Republican Senators Mike Lee (Utah) and Jerry Moran (Kansas) killed the current form of the Senate's Obamacare repeal bill when they said they wouldn't vote to pass it. They joined two GOP colleagues, Senators Susan Collins (Maine) and Rand Paul (Kentucky), in opposing the bill.
Then, Senate Majority Leader Mitch McConnell—who previously had been in a rush to get the bill to a vote before the July 4 recess—said senators could vote for a repeal of major pieces of Obamacare without a replacement, but only if they voted to begin debate on the repeal and replace bill, Politico reported. By Tuesday afternoon, three Senate Republicans vowed to vote against the key procedural motion to take up Obamacare.
In his most recent statement, McConnell said the Senate will vote sometime soon on repealing Obamacare.
Meanwhile, President Donald Trump on Tuesday said he plans to "let Obamacare fail," arguing that Democrats would be willing to work with Republicans if that happens. He expressed disappointment at Republicans' inability to repeal Obama's signature law.
For years, Republicans in Congress have been looking to replace Obamacare. But as more and more Americans gained insurance through the system, the health care law became popular, even among some GOP governors. Among the 11 governors who signed onto the statement are Republicans John Kasich of Ohio, Larry Hogan of Maryland and Charlie Baker of Massachusetts, and Democrats John Hickenlooper of Colorado, Terry McAuliffe of Virginia and Tom Wolf of Pennsylvania, as well as Independent Bill Walker of Alaska.