Trump Making It Hard For Republicans To Keep Senate: White House Bets Against Jeff Flake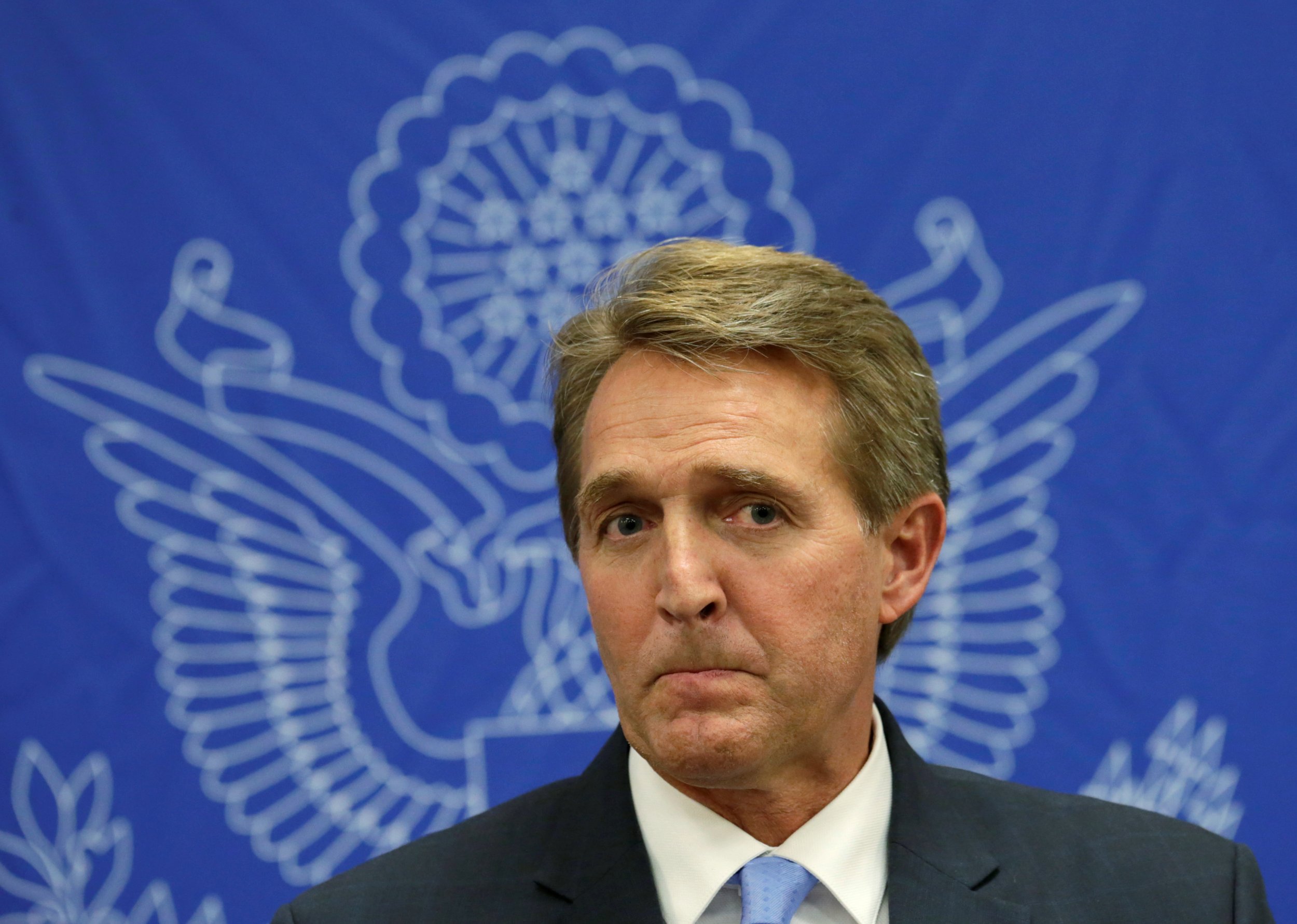 President Donald Trump and some of his staff members reportedly have spoken with potential primary challengers to U.S. Senator Jeff Flake (Arizona), Politico reported Monday. Flake is a Republican who refused to endorse the businessman during the 2016 election season. He is one of a few Republican senators who are undecided about their chamber's health care reform bill, put forward last month in an attempt to replace Obamacare.
Related: GOP voters don't believe in Russian interference
Flake, who was an outspoken critic of Trump in 2016, is up for a second term next year. Trump reportedly has personally spoken to Arizona state treasurer Jeff DeWit at least twice since he took the oath of office in January. And since June, his top administration officials allegedly have talked with former state Senator Kelli Ward and former Arizona GOP chair Robert Graham, according to Politico. Ward, who was defeated by incumbent Senator John McCain (R-Ariz.) in 2016, has already announced a bid to challenge Flake next year.
The White House did not immediately respond to Newsweek's request to independently verify these conversations. Earlier this month, The Hill reported that Trump has considered donating $10 million of his own money to defeat Flake, who has been an outspoken critic on some of the president's policies thus far, including the travel ban.
But unlike some of his Republican peers, namely Senators Rand Paul of Kentucky and Susan Collins of Maine, Flake has not harshly criticized the Senate health care bill. He did voice concern about cuts to Medicaid, which could deeply impact his constituents in Arizona. The Senate has yet to vote on the health care reform measure. Recognizing the slim margin for the success of the bill, Senate Majority Leader Mitch McConnell—who previously had been in a rush to get the bill to a vote before the July 4 recess—again delayed for at least another week, to wait for McCain to recover and return to Washington after having surgery for a blood clot above his eye.
A Flake spokesman told Politico that the senator had voted with Trump "over 95 percent" of the time this year, and backed some of the White House's key goals, including nominating Judge Neil Gorsuch to the Supreme Court.
Republicans need a minimum of 51 votes to pass their bill to repeal and replace former President Barack Obama's signature health care law, which means they would only be able to lose two members to the opposition. Not one Democrat has backed the legislation.