Governors Larry Hogan of Maryland and Brian Kemp of Georgia signed legislation Friday that temporarily suspends gas taxes in their states. The move comes as gas prices in the U.S. are surging amid Russia's invasion of Ukraine and rising inflation, and as officials consider different ways to provide some relief at the pump.
Hogan's office announced that Maryland had become the first state to "enact immediate suspension of the gas tax," adding, "this bipartisan action will provide some relief from the pain at the pump and it is possible because of the prudent fiscal steps we have taken, which have resulted in a record budget surplus. This is, of course, not a cure-all, and market instability will continue to lead to fluctuations in prices, but we will continue to use every tool at our disposal to provide relief for Marylanders."
The bill the governor signed into law suspends the state's 36.1 cents per gallon tax for gasoline and 36.85 cents per gallon tax for diesel fuel for 30 days.
Kemp also announced that he had signed a bill to "temporarily suspend the state's excise tax on motor fuel sales," which will remain in effect until May 31.
Noting the move on Twitter, he took aim at President Joe Biden.
"Since day one, the Biden Administration has fueled inflation while hamstringing domestic energy production. That's why today I signed a bill to temporarily suspend GA's gas tax. While Joe Biden shifts blame, we're fighting to provide relief at the pump," Kemp tweeted.
According to the American Automobile Association (AAA), the U.S. recently broke its record for an all-time-high average gas price. The record was previously set in July of 2008 when prices reached $4.11 per gallon. Currently, the country's average gas price is $4.26.
Analysts have attributed the recent spike in prices to Russia's continued invasion of Ukraine.
Gas Buddy, a company that tracks fuel prices in the U.S., recently said that sanctions had crippled "Russia's ability to export crude oil, spiking gas prices by nearly 41 cents in the last seven days alone."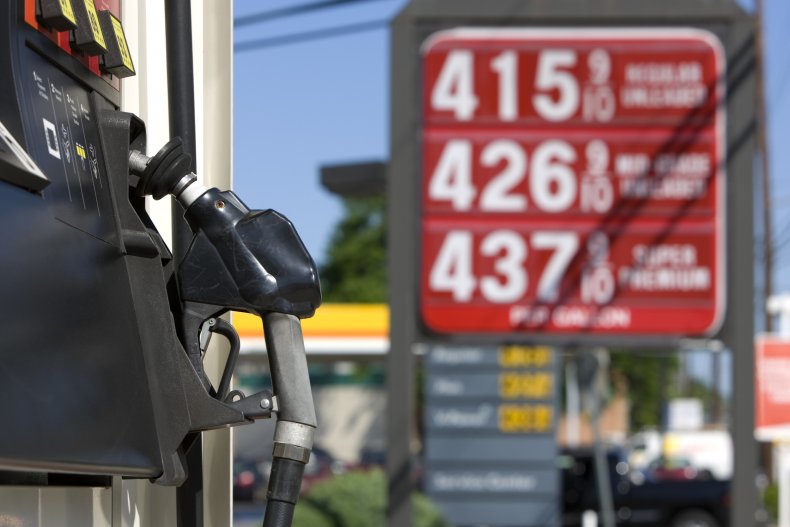 States other than Maryland and Georgia are also considering similar measures to provide relief for consumers. Legislators in New Jersey, Washington, New York, Pennsylvania and Maine have been mulling suspending gas taxes.
In California, lawmakers have pitched a plan to provide a $400 rebate for every Californian in the state who files—including those who do not drive— to help offset the rise in gas and living expenses.
Not everyone supports suspending the gas tax, however. In an editorial published Thursday in Maine's Portland Press Herald, editor Douglas Rooks argued that a gas tax holiday is "a terrible idea."
"For one thing, there's too much uncertainty. Since the waning of the pandemic, gas prices have been increasing steadily, and have risen close to $2 a gallon since the pre-pandemic period. They could go up further, or decline," he wrote." Even chopping the entire state tax would make only a small reduction, and that's dependent on dealers passing along the savings—far from guaranteed."
Rooks also said that suspending gas taxes "would be damaging" because they're "far too low already."
"For about a decade, the gas tax inched up gradually, though it still fell far short of overcoming the deteriorating transportation infrastructure virtually every state is experiencing," he added.