Lindsey Graham Blasts Trump on Syria, But Defends Him Over Impeachment Inquiry
Republican Senator Lindsey Graham continued to strongly criticize President Donald Trump's highly controversial Syria withdrawal, while also defending him against the fast-moving impeachment inquiry led by Democrats.
"If we abandon the Kurds, ISIS will come back and if there's an attack here or against our allies, President Trump owns it," Graham argued during an interview with Fox News host Jeanine Pirro on Saturday evening. He asserted, however, that the president had an opportunity to "fix this," saying the situation could be managed with "less than 1,000 troops."
The GOP lawmaker, who represents South Carolina, has generally been a staunch defender of the president. However, he has sparred with Trump significantly over his Middle Eastern policy, especially in the wake of his Syria withdrawal earlier this month.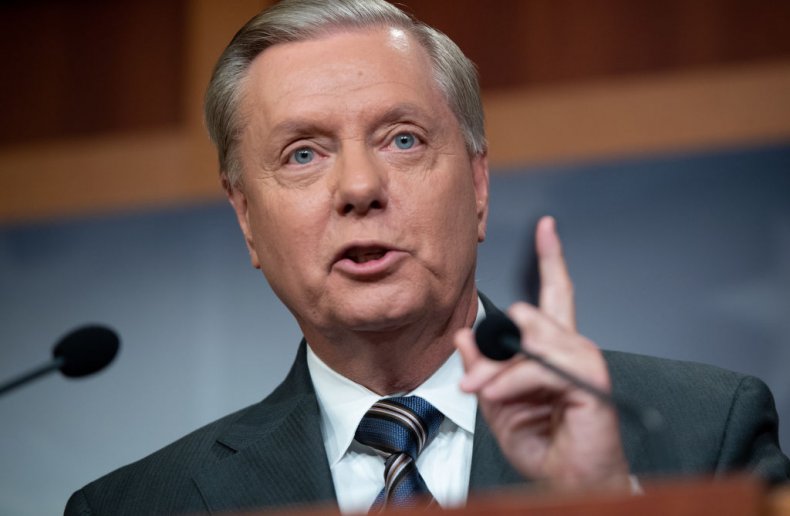 "ISIS is not defeated. This is the biggest lie being told by this administration," Graham said during a call with Fox News morning show Fox & Friends on October 7, right after the White House announced that it would withdraw troops from northeastern Syria. The senator argued that Trump's decision was "a big win for Iran and [Syrian President] Bashar al-Assad [and] a big win for ISIS."
Many other Republicans in Congress, as well as Democrats, have come out strongly against Trump's decision. Like Graham, they have raised concerns that the move will allow for a resurgence of ISIS. Critics have said Trump essentially abandoned the Kurdish-led Syrian Democratic Forces (SDF), which had been America's key partner in the fight against the extremist militant group. With the withdrawal, Trump allowed for Turkey – which has long been in conflict with the Kurds – to enter northern Syria.
Turkish forces quickly began targeting Kurdish fighters, and some ISIS fighters and hundreds of ISIS affiliates managed to escape in the ensuing chaos. Although Trump has sanctioned Turkish officials over the invasion and worked to broker a deal that would mitigate the fallout, lawmakers have repeatedly slammed the president's handling of the situation.
After Pirro and Graham discussed the Syria situation, the Fox News host shifted the topic of discussion to impeachment. At the end of September, Democratic leaders in the House of Representatives formally opened an impeachment inquiry against Trump. The decision came following revelations from a whistleblower that the president had repeatedly pressured Ukrainian leaders to open an investigation in an attempt to disparage his political rival, Democratic presidential candidate Joe Biden, as well as a debunked conspiracy theory regarding Democrats.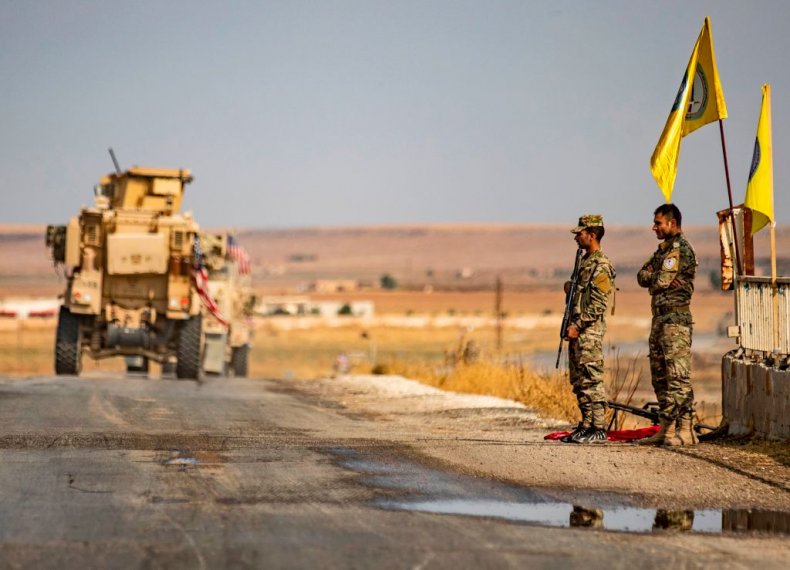 As the impeachment inquiry has moved forward, Trump administration officials have provided details to investigators that show the president and his personal lawyer were running a shadow foreign policy in Ukraine that disregarded career diplomats. Trump and his attorney Rudy Giuliani have been accused by critics of working to benefit the president's political campaign, and against the interests of the U.S. But Graham continued to defend Trump on Saturday.
"Impeachment is a bunch of bull," Graham asserted. "It is BS."
He added: "The president has done nothing wrong."
However, other leading Republicans have raised serious concerns about Trump's actions. "If the president asked or pressured Ukraine's president to investigate his political rival, either directly or through his personal attorney, it would be troubling in the extreme," GOP Senator Mitt Romney of Utah posted to Twitter in September. "Critical for the facts to come out."
During a Friday interview with CNN, former Ohio governor John Kasich, a Republican, said he believed the president should be impeached. "This is not a decision I've made lightly, but it's clear now that a line was crossed. This is an abuse of power. Action must be taken," Kasich posted to Twitter after speaking to CNN.