Lindsey Graham Criticizes Trump for 'Doing Business As Usual With Saudi Arabia,' Says He Does Not Support Arms Sale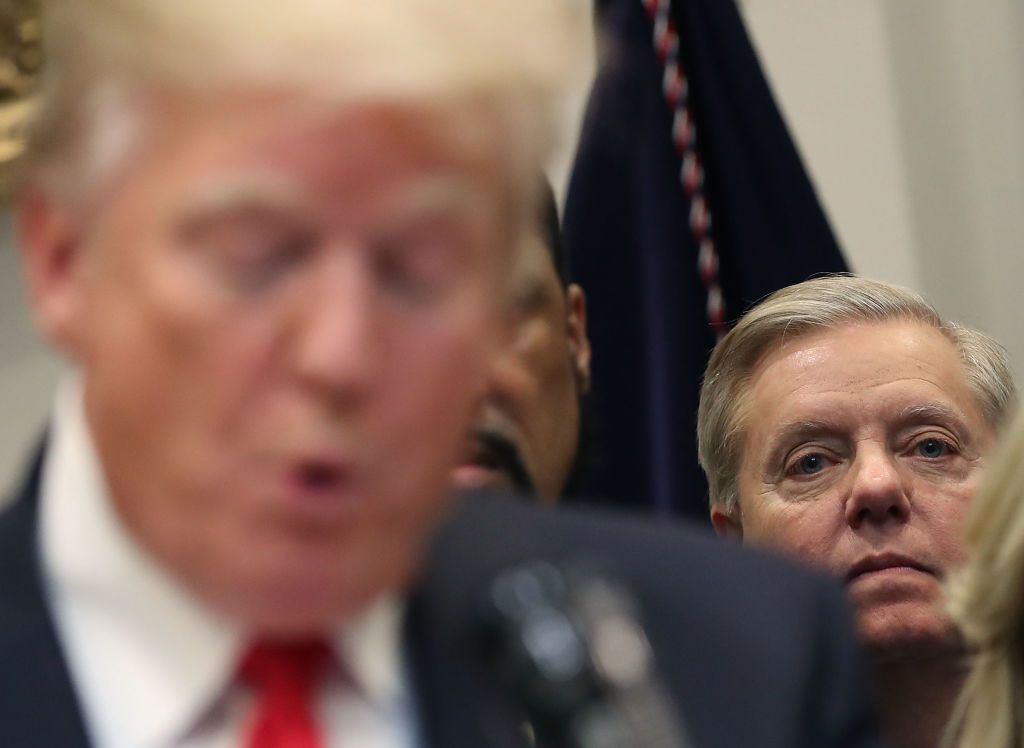 Republican Senator Lindsey Graham said on Sunday that he disagrees with President Donald Trump's efforts to force through a multi-billion dollar weapons sale to Saudi Arabia, criticizing the administration for "doing business as usual" with the kingdom.
Graham, who represents South Carolina and is generally seen as a close ally of the president, made the comments during an interview on Fox News Sunday with host Chris Wallace.
Although he said he agreed with Trump's decision to take a tough stance against Iran and send more troops to the Middle East, Graham said he did not approve of the administration's position toward Saudi Arabia.
"The real problem, we're going back to doing business as usual with Saudi Arabia," Graham told Wallace. He then spoke positively of other Middle Eastern nations such as Jordan and the United Arab Emirates, before reminding Fox News viewers that Saudi Arabia's de-facto leader Crown Prince Mohammed bin Salman was likely behind the grisly murder of U.S. resident and journalist Jamal Khashoggi last year.
"Saudi Arabia is a strategic ally but the crown prince was, in my opinion, involved in the murder of Mr. Khashoggi and he's done a lot of other disruptive things," the GOP senator explained. "So I don't support the arms sales [to Saudi Arabia] now." Graham did say, however, that he supports the Trump administration's decision to send 1,500 additional troops to the region as a deterrent against Iran.
Trump last week declared an emergency in an attempt to bypass Congress and push through the controversial weapons sale to Saudi Arabia and other Middle Eastern allies. Secretary of State Mike Pompeo said that the $8.1 billion deal would help the kingdom and other allies deter Iran and defend themselves.
Although Graham has generally been seen as one of Trump's most loyal supporters in Congress, the Republican politician has harshly criticized the administration's position toward Saudi Arabia following the killing of Khashoggi last October. The Saudi journalist, who had fled the kingdom fearing for his safety, was murdered by a team of Saudi agents after he entered the kingdom's consulate in Istanbul. The kill squad then proceeded to hack his body into pieces with a bonesaw before quickly leaving Turkey and returning to Saudi Arabia.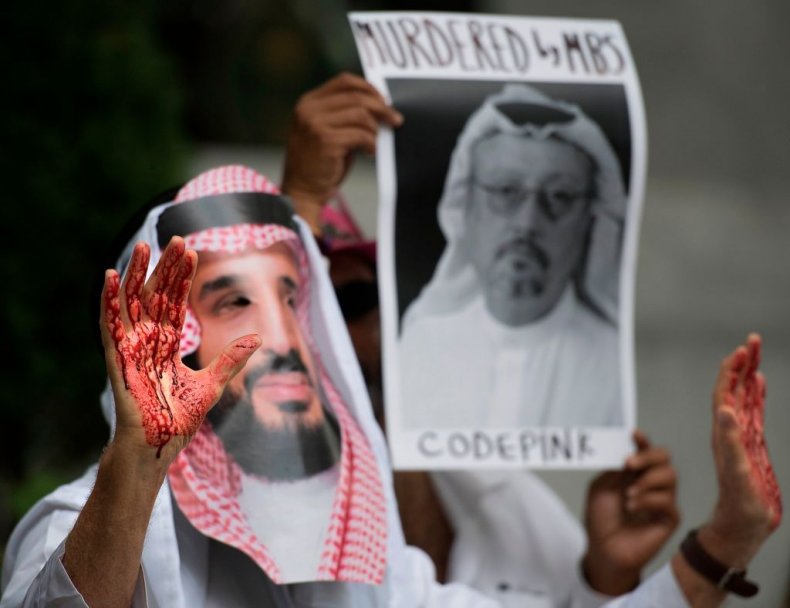 Saudi officials at first attempted to cover up the incident altogether, but after intense international backlash eventually admitted that the killing had taken place. Turkish and U.S. intelligence agencies determined that the murder was likely ordered by the crown prince, but Trump refused to take action against the kingdom's leaders. The president argued that Saudi Arabia was a "great ally" and that the U.S. relied on the kingdom to keep global oil prices low.
Graham and many others in Congress, including numerous leading Republicans, disagreed. Blasting the crown prince in early December, Graham said: "There's not a smoking gun, there's a smoking saw."
"You'd have to be willfully blind not to come to the conclusion that this was organized by people under the command of [bin Salman]," Graham added, later suggesting that the Trump administration had been purposely touting a deceptive narrative about the murder.