Music from BTS, Olivia Rodrigo, Billie Eilish and Lil Nas X will be performed, when the 64th Grammy Awards will air live.
And unless you are one of the lucky few to be there in person, music lovers will have to settle for watching The Grammys on TV or via a streaming service.
Fortunately, it is incredibly easy to enjoy what is known as the biggest night in music.
We present everything you need to know about tuning in to the 2022 Grammys, from the start time to the must-watch performances.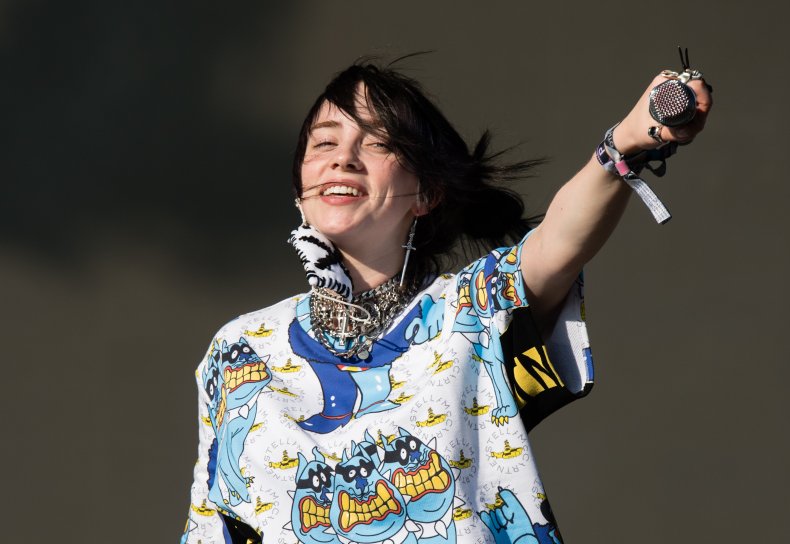 How To Watch The Grammys 2022
The 64th Grammy Awards will be held on Sunday, April 3, at 5pm PT (8pm ET), after the ceremony was postponed from its originally scheduled January date due to the pandemic.
Hosted by Trevor Noah, this year's ceremony has tapped Bruno Mars and Anderson Paak to open the ceremony, followed by performances from nominees Brothers Osborne, BTS, Brandi Carlile, Billie Eilish, Lil Nas X with Jack Harlow, and Olivia Rodrigo.
The Grammy Premiere Ceremony will stream live on grammy.com as well as the Recording Academy's YouTube channel.
This will witness more than 70 Grammys honoring artists across an array of musical genres, ranging from classical and jazz to R&B and world music.
And music lovers who are Paramount+ Premium subscribers will have access to the live feed of their local CBS affiliate on the service as well as on-demand.
A statement on the official Grammy site reads: "Essential-tier subscribers will be able to access the Premiere Ceremony on-demand the day after the special airs."
Today.com notes all the action can also be enjoyed through subscriptions to Hulu Live TV, YouTubeTV, AT&T TV and FuboTV, with the news site adding: "Many offer a free trial."
However, for some fashion-conscious viewers, the best bit of The Grammys is the red carpet arrivals, not the ceremony itself.
Arrivals will be streamed on grammy.com starting at 6.30pm EDT (3.30pm PDT), while celebrity site E! kicks-off its red carpet coverage at 4pm EDT (1pm PDT), with Live From E! Grammys starting at 6pm EDT (3pm PDT).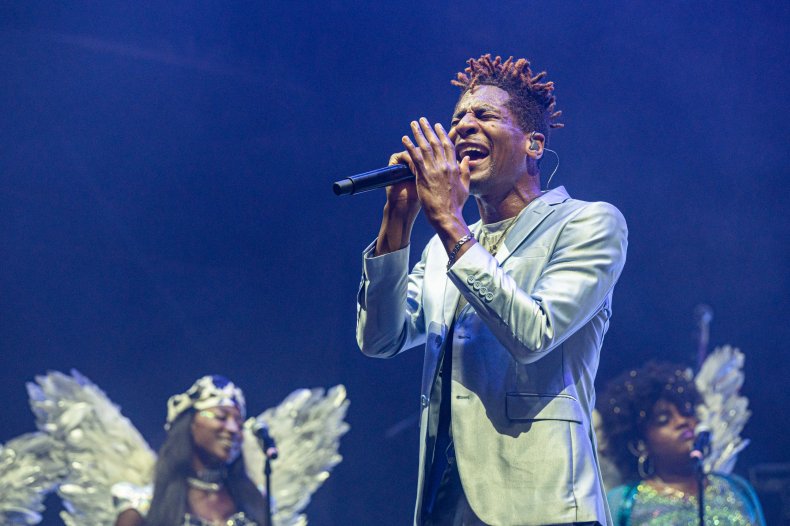 The Grammys' Biggest 2022 Cheat Sheet
Arguably the biggest news about this year's Grammys is that it is taking place at all.
The ceremony normally takes center stage in January, but the A-list music event was postponed due to coronavirus concerns.
Compared to last year's socially distanced ceremony, held at an outdoor venue, 2022's Grammy Awards marks a distinct return to normalcy.
This year's Grammy Awards is also unusual as the ceremony has moved from its normal Los Angeles or New York location and is taking place in Las Vegas for the first time.
In nomination news, Jazz and R&B veteran Batiste is by a significant distance leading the pack, with an impressive 11 nominations across multiple genres.
And the man best known as The Late Show With Stephen Colbert bandleader is trailed by Canadian pop star Justin Bieber, American singer H.E.R. and rapper Doja Cat, all of whom have received eight nods.
Singer-songwriter prodigy Billy Eilish ties pop newcomer Rodrigo with seven nominations each.
This year also sees the introduction of new categories are being introduced: Best Global Music Performance and Best Música Urbana Album.