Teacher Resigns After Student's Hands Burned During Science Experiment
A Granbury, Texas, middle school teacher has resigned after a student was injured during a science experiment that went wrong in class.
A 37-year-old teacher at Granbury Middle School resigned after she put hand sanitizer on a 12-year-old's hands and lit them on fire as part of an experiment in science class. The student suffered possible third-degree burns from the incident, police told KXAS-TV
"It looks like every class that day had a group of students volunteer to do it. There was also another classroom that was doing that same thing where there was no incident," Lieutenant Russell Grizzard with the Granbury Police Department told KXAS.
Parents claimed the class had finished a test early that day and the teacher asked students if they wanted to see something "cool," according to CBS News DFW. If the fire is put out quickly enough, the student is not supposed to feel any pain or be exposed to burns. A video showed that one student who participated in the experiment was able to quickly put out the fire on their hands.
"This one, for whatever reason, the fire didn't go out as planned," Grizzard was quoted by KDFW-TV. Grizzard said the experiment aimed to show students how quickly the high alcohol content in hand sanitizer would burn.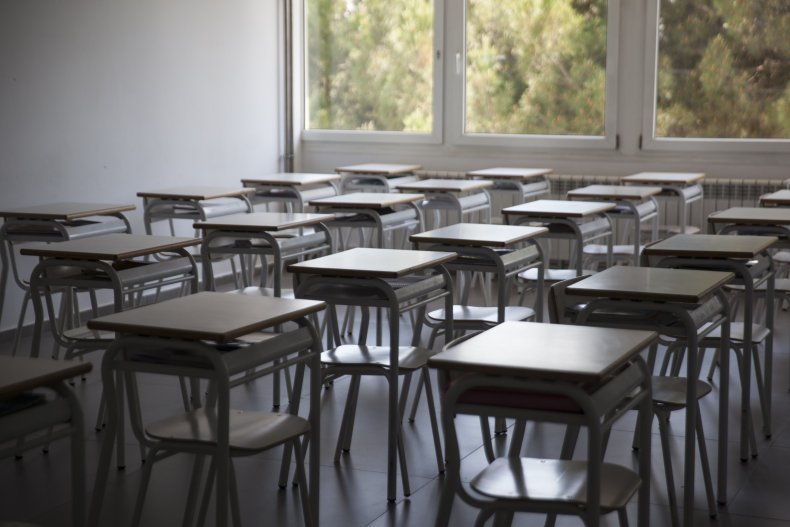 According to accounts, the student who was seriously burned panicked during the incident, CBS News DFW reported.
The child was initially taken to a children's hospital in Forth Worth, Texas, but was transferred to a burn center in Dallas for treatment, according to KXAS. Grizzard does not know the exact extent of the child's injuries, but police believe he received third-degree burns on his hands, KDFW added.
The Granbury Independent School District posted on Twitter on Friday that a student was injured "after attempting to copy a demonstration shown in science class" and was receiving medical care. The district added that "campus officials are cooperating with the city fire inspector/investigator," but did not mention the teacher.
The school district posted an update on Wednesday saying the teacher was no longer an employee with the school district and the matter had been turned over to law enforcement for further investigation.
Gizzard said the teacher could be charged with injury to a child, but it's up to the district attorney's office to decide if the incident was criminal, KDFW reported.
Newsweek reached out to Granbury Middle School and the police department for comment.
Other recent incidents of student being injured involve two Pennsylvania school buses. The first incident happened in November when a school bus carrying 29 students went off the road and into a creek, injuring several students. Later that month, a school bus driver was allegedly yelling at students before slamming the breaks, causing several injuries, in an incident that went viral on TikTok.
In 2020, a family sued a California school district after a 13-year-old was badly burned in the face when a science experiment went wrong.
Update 4/7/22, 2:30 p.m. ET: This article was updated with additional information.