Grandma's 'Pure' Reaction to Pharmacy Student's Residency Match Goes Viral
Students across the country seeking to complete a residency program have just been notified where they have "matched," and one grandmother's reaction to where her granddaughter is headed was captured in a now-viral TikTok viewed nearly 700,000 times.
Callan Bleick, a PharmD candidate at the University of Rhode Island, posted the video to her account @professional.drug.dealer, where she broke the news to her grandmother, known as Gagi, as to where she will complete her residency program. Her grandmother's reaction to where she is headed was touching to many viewers.
"She's so pure," Bleick's video caption stated. "She had no idea I was going to match there before we filmed this."
In her video, Bleick ran through a few different options of where she could go to complete her residency.
She asked her grandmother where she was hoping she would go for her program, and her grandmother said the Medical University of South Carolina, which happened to be one of Bleick's top choices as well.
Bleick provided her results to her grandmother who began to read it out loud.
When she realized Bleick would complete her residency where she had hoped, a look of shock and happiness flashed across her face.
"Oh my god!" she exclaimed, as she pulled Bleick in for a hug. "Oh, that's my very favorite. I'm going to come and see you."
Bleick is not the only person to share that she successfully matched with a residency and announced where she is going. Many others have taken to different social media platforms to make their own announcement.
According to its website, the National Resident Matching Program matches applicants and programs using an algorithm.
This is a week-long process that typically takes place in the third week of March. Applicants first learn whether they have been matched with a residency program, and by Friday, applicants learn where they will complete their residency.
The American College of Clinical Pharmacy noted that one can complete a pharmacy residency as a way to get into a career in clinical pharmacy.
"A residency is a post-graduate training program, which allows the resident to perform as a licensed practitioner but to train under the supervision of an experienced preceptor," the organization stated.
Bleick told Newsweek in an email she's looking forward to getting started with her residency, meeting those she will be working with and exploring Charleston.
"I pursued a residency instead of a traditional pharmacy role because I wanted to expand my clinical knowledge and experience a new health system and population," she said.
This type of training would prepare Bleick to specialize in critical care or infectious diseases.
She said the residency typically lasts about a year, but she can continue the program in a specialty for an additional year.
In addition to congratulating Bleick on matching, many viewers also shared their delight with her grandmother's reaction.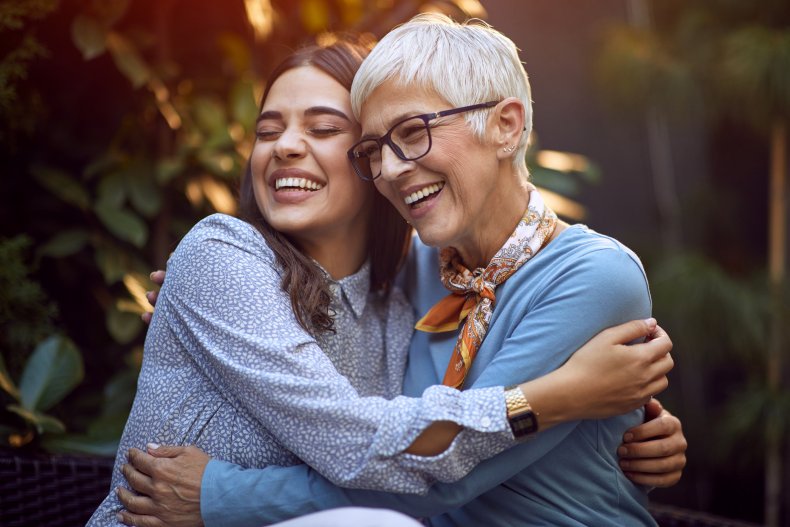 "That whisper scream was so wholesome! Congratulations," a viewer wrote.
Another commented, "This was so pure!!! Congrats on your match!!!"
"I love how she just looks you in the eye with such a genuine warm smile on her face," one viewer commented.
Since sharing the video, Bleick said she noticed the supportive comments and said it has been "amazing" to share the moment with viewers.
"I'm glad I was able to capture her pure reaction on video," she said. "Gagi is very excited with the positive reaction and happy I was able to match in Charleston, South Carolina. She can't wait to visit me."
Updated 03/21/2022, 2:44 p.m. ET: This story has been updated with comments from Callan Bleick, and additional information and background.