Greece, Croatia and Italy Face Legal Case Over Refugee Policies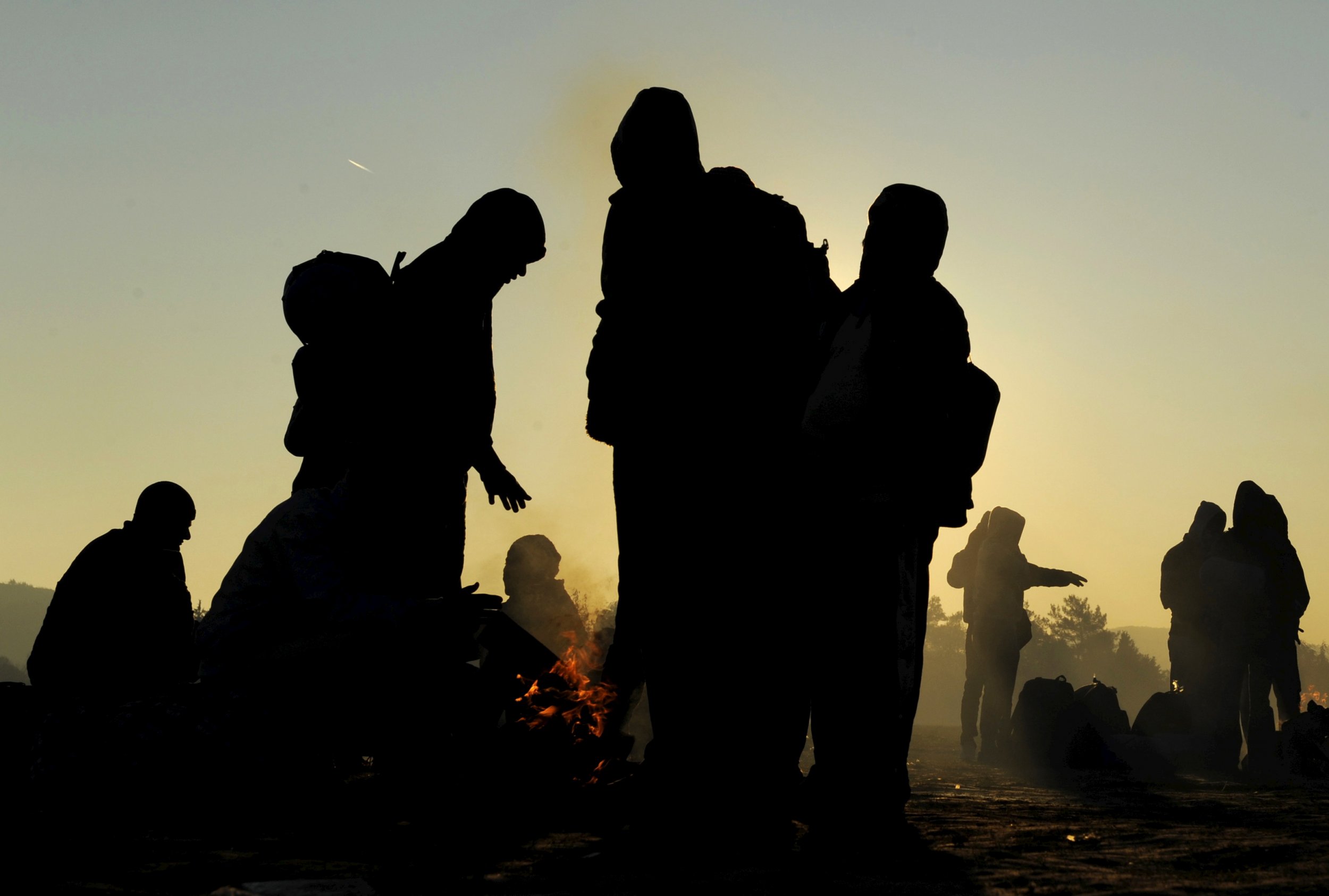 The European Commission announced on Thursday that it has launched legal proceedings against Greece, Croatia and Italy for inadequately documenting the arrival of refugees.
The Commission said in a statement that despite warnings issued in October, the three European countries have failed to implement the Eurodac Regulation, which requires fingerprinting refugees within 72 hours of their arrival. Now the Commission has issued letters of formal notice to the countries involved—the first step of its infringement procedure.
The number of asylum applications made to European Union (EU) countries since January has reached more than 1 million, according to new figures released by Eurostat on Wednesday.
Hungary also faces an infringement case for its asylum policies, which the Commission described as "incompatible with EU law." Thursday's statement specifically mentions the Commission's concerns about Hungary's strict asylum appeals procedures and what it feels are the country's insufficient translation services. The Commission has issued a letter of formal notice to Hungary, too.
The proceedings, which can be proposed by the European Commission or another EU-member country, will be passed to the Court of Justice of the European Union which could force Hungary to pay a fine if it doesn't put things right at once. Hungarian authorities have two months to respond.
On September 23—a week after Hungarian authorities closed the border to Serbia because of an influx of arrivals—the European Commission criticized Hungary "for failing to fully implement legislation making up the Common European Asylum System."
When Hungary neglected to explain the measures it had taken to implement EU requirements for asylum applications and the treatment of asylum seekers, the Commission followed up with a formal letter of notice on October 6. Finding Hungary's response to the letter unsatisfactory, the Commission has now decided to initiate an infringement procedure.
The Commission said on Thursday that it will continue discussions with the Hungarian authorities as to whether or not they are breaking EU law.
Also in September, on the same day the Commission launched its two infringement proceedings, Hungarian authorities resisted a German-backed plan to set mandatory quotas for EU members for the relocation of 120,000 refugees. The Czech Republic, Romania and Slovakia also all rejected the quota.