Greg Abbott Must Put $10K Bounties on Rapists, AOC Says, Mocking Texas Abortion Law
Democratic New York Representative Alexandria Ocasio-Cortez has said that Republican Texas Governor Greg Abbott must put a $10,000 bounty on rapists within the state, mocking Texas's stringent new anti-abortion law.
"If @GovAbbott is as 'anti-rape' as he claims," Ocasio-Cortez wrote in a tweet published Wednesday evening, "why doesn't he just lead the Texas state [legislature] to pass a law for $10k bounties on people who engage in or aid sexual assault? Or is he opposed to that bc it's a slippery slope of vigilantism where men could be unjustly targeted?"
On Tuesday, Abbott defended his state's controversial abortion law. He said that his state's "number one goal" was to "eliminate rape." He made his comment after a reporter asked him why he signed a law that forces rape and incest victims to deliver a child caused by non-consensual sex.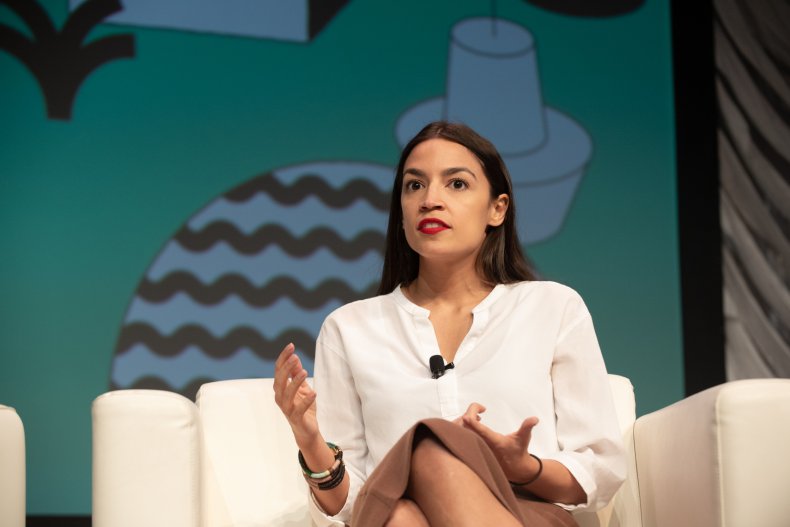 Abbott also said that the law "doesn't require" a rape survivor to give birth to her rapists' child because it gives women at least six weeks after impregnation to get an abortion. Ocasio-Cortez called his remarks "disgusting", adding that it revealed his "deep ignorance" about women's bodies.
In response, Ocasio-Cortez wrote, "In case no one has informed him before in his life, six weeks pregnant means two weeks late on your period. And two weeks late on your period, for any person with a menstrual cycle, can happen if you're stressed, if your diet changes, or for really no reason at all. So you don't have six weeks."
Texas' new law, signed by Abbott, empowers private citizens to sue any person who "aids or abets" an abortion. These aiders and abetters could include any healthcare workers, drivers or funders who'd assist a pregnant person with getting an abortion past six weeks of pregnancy. Any private citizen who successfully sues is then entitled to at least a $10,000 reward from the person being sued.
Critics have said that the law basically encourages vigilante bounty hunters to stalk and spy on pregnant women and their private medical decisions.
While fetal heartbeats can be detected as soon as six weeks into a pregnancy, most women are unaware they're pregnant within six weeks of being impregnated. Approximately 85-90 percent of people who get abortions in Texas are at least six weeks into pregnancy, the Center for Reproductive Rights reported.
Numerous social media commenters have wondered why Texas' anti-abortion law punishes women seeking abortions rather than punishing men who impregnate women. Some social media commenters have suggested that courts should require mandatory vasectomies for men who impregnate abortion-seeking women.
Newsweek contacted Ocasio-Cortez for comment.