Greta Thunberg Slams U.S. Lawmakers for Giving Up on Climate Crisis 'Without Even Trying'
Environmental activist Greta Thunberg rebuked members of Congress on Thursday over how they've handled the climate crisis.
Thunberg, 18, urged lawmakers to end fossil fuel subsidies and take more serious action to help keep the planet in reach of the global warming target of 1.5 degrees Celsius above preindustrial levels—the limit scientists have set for staving off the worst impacts of climate change.
Her testimony before the House's Oversight and Reform Committee's environment subcommittee coincided with Earth Day and the first day of President Joe Biden's virtual climate summit with dozens of world leaders. The goal of the summit, according to Biden climate envoy John Kerry, is to raise global ambition on mitigating the crisis.
"Either you do this or you're going to have to start explaining to your children and the most affected people why you are surrendering on the 1.5 degree targets, giving up without even trying," Thunberg said. "Unlike you, my generation will not give up without a fight."
Thunberg has become a leading environmental voice since starting her "School Strike for Climate" in 2018, which has inspired millions to join protests around the world. The protests went viral with the hashtag #FridaysForFuture. In 2019, she was named Time magazine's Person of the Year.
The House subcommittee hearing Thursday was about ending federal subsidies for fossil fuel companies. In her testimony, Thunberg said it was a "disgrace" that in 2021 the U.S. is still subsidizing fossil fuels directly or indirectly using taxpayer money.
Democratic Representative Ro Khanna, chairman of the subcommittee, said such subsidies are "outdated and need to go." He asked Thunberg if it would be fair to say it would be a "gut punch to young people" if fossil fuel subsidies aren't eliminated, to which she said yes.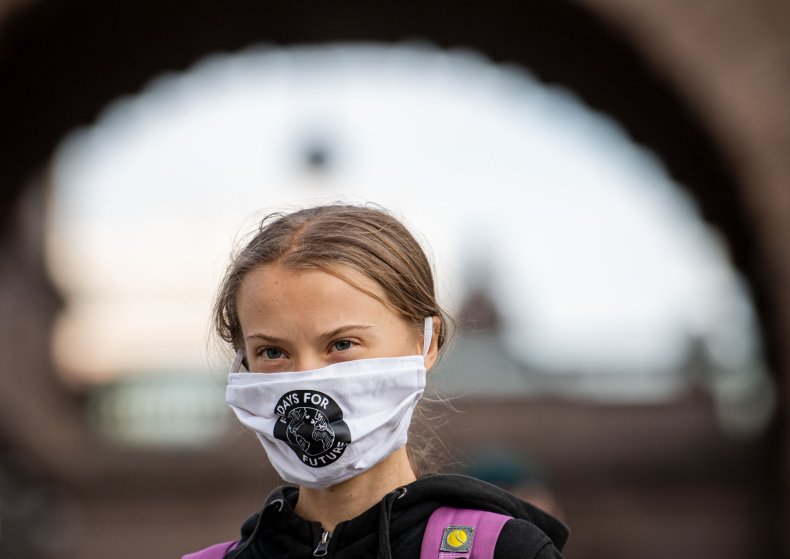 Thunberg noted that it's especially important for the United States to act, since it is the "biggest emitter in history."
"How long do you honestly believe people in power like you will get away with it?" the Swedish activist said. "How long do you think you can continue to ignore the climate crisis, the global aspect of equity and historic emissions without being held accountable?"
She warned lawmakers that they may "get away with it now, but sooner or later people are going to realize what you have been doing all this time."
On Thursday, Biden declared that the U.S. is "resolved to take action" on climate change and formally pledged the country would cut its emissions at least in half from 2005 levels by 2030. The White House also announced it would be substantially increasing the amount of money it offers to developing countries to address the issue.
Newsweek reached out to Khanna for additional comment on Thunberg's testimony but didn't receive a response before publication.