Greta Thunberg's Father Says He Fears the 'Fake News' About His Daughter and the 'Hate' It Generates
The father of environmental activist Greta Thunberg has spoken of his reluctance to allow his daughter to be at the forefront of the climate change movement and his fears about the "hate" she faces from her opponents.
In a wide-ranging interview with BBC Radio 4, Svante Thunberg explained how he and his wife, Malena Ernman, a renowned opera singer in their native Sweden, were initially not supportive of their teenage daughter's public stance to effect change, with him telling her, "if you are going to do this, you are going to do it by yourself."
"Obviously we thought it was a bad idea, just the idea of your own daughter, sort of, putting herself at the very frontline of such a huge question like climate change—you wouldn't want that as a parent," he told the Today program.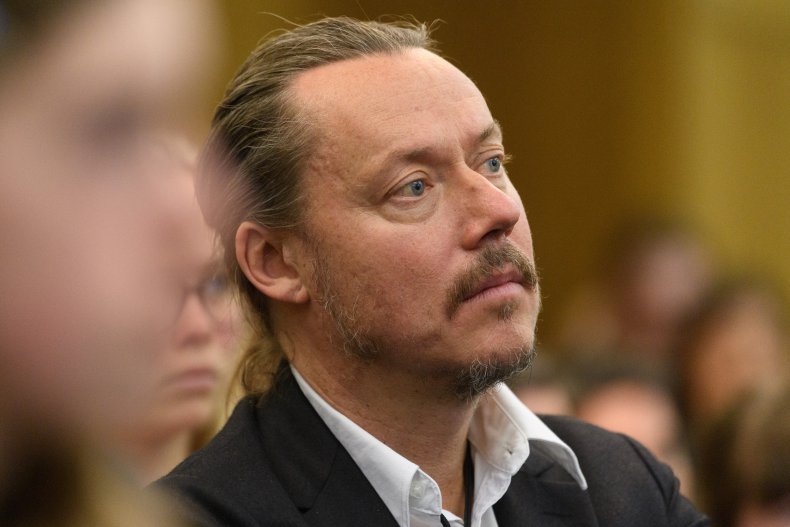 Thunberg shot to world fame following an impassioned plea at the United Nations Climate Action Summit in September.
Her father said her persistence in wanting to fight against global warming helped his daughter, who has Asperger's Syndrome, deal with depression during which "she didn't eat for three months, which of course is the ultimate nightmare as a parent."
"We took time out. We sat down and we got help from doctors...we just took a very very long time to spend a lot of time together and just work it out together."
He told his daughter that if she wanted to take up the fight against global warming, "then you are going to have to do it by yourself. You are going to have to be incredibly well prepared, you have to have all the answers to all the questions."
He and his wife had prided themselves on being advocates for human rights and refugees, but Greta "basically thought we were huge hypocrites," and she told them bluntly, "whose human rights are you standing up for since we were not taking the climate issue seriously?"
The couple stopped flying and became vegan. "I knew they were the right things to do... I didn't do it to save the climate, I did it to save my child."
He said that his famous daughter, named Time's person of the year, deals "incredibly well" with the scrutiny she faces, both positive and negative.
"Sometimes it's people who want to take selfies.
"And the hate quite frankly, I don't know how she does it but she laughs most of the time, she finds it hilarious," he said, adding that he does worry about the flip side of her fame, which has seen her face criticism and taunts, including by President Donald Trump.
"I worry about the fake news, all the things that people try to fabricate about her, the hate that that generates and the fact there are so many people, they don't want to change and want the world to be exactly the same as it was."
"Before she started, she said, 'I know people don't understand the climate crisis, so I am going to get so much hate but I am going to do it anyways'.
"So she knew exactly what she was doing. I think quite frankly she is very very surprised that she has been so well received.
"She's happy and I am proud that I have contributed just a tiny bit because I chose to listen to her," he told the Today program, which his daughter acted as guest editor.