Older Men Who Oppose Greta Thunberg Do So 'Because They Know She's Right,' Says 'Biggest Fan' Al Gore
Former U.S. Vice President Al Gore has praised the leadership shown by teenage climate change activist Greta Thunberg, saying that he is her "biggest fan."
Gore was in Madrid this week to urge governments at a United Nations climate summit to do more to tackle climate change, and gave an address at the Climate Reality Project conference.
In an interview with the Spanish newspaper El Pais, Gore, who became a prominent environmental lobbyist after he lost the 2000 U.S. election to George W Bush, said that Thunberg was providing a new voice that was being listened to by other generations.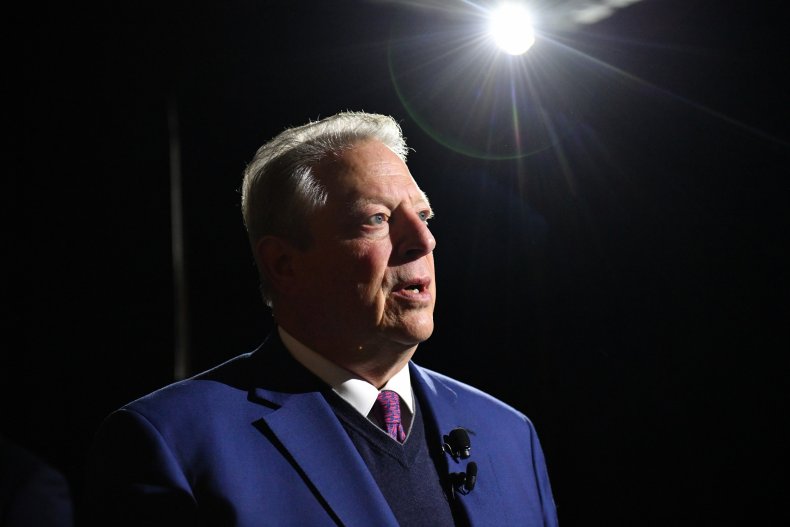 "I am her biggest fan. I think she has a striking clairvoyance and eloquence in her statements, and provides a breath of fresh air," Gore said.
"Perhaps the older men I hear who oppose her, do so because they know she's right. I think she has shown extraordinary elegance and leadership," he said.
President Donald Trump has made some barbed comments about her on Twitter. The latest was this week, when Time magazine named Thunberg as their person of the year, after she shot to world fame following an impassioned plea at the United Nations Climate Action Summit in September.
Gore took aim at U.S. environmental policy. Trump who has previously called climate change a "hoax," withdrew the U.S. from the Paris climate agreement struck in 2016, which aimed to limit global warming to below 2 degrees Celsius.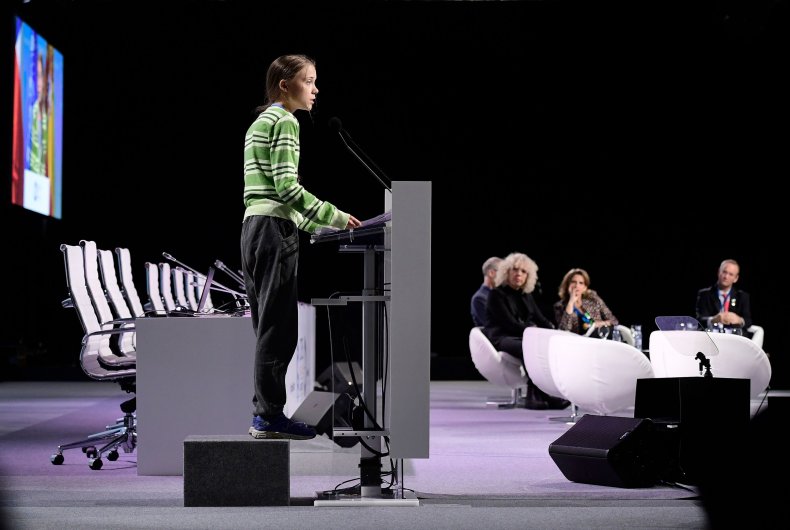 When asked about what he thought about the current U.S. president, Gore said: "I have to choose my words carefully because I am not in my country, but he is a disaster for the political climate and many others. I hope he is defeated next year."
Newsweek has contacted the White House for comment.
Gore described to the Spanish paper the knock-on effects of climate change, which included "climate refugees" fleeing the eastern Mediterranean and the rise in huge fires that have ravaged parts of Portugal, Spain and Greece.
He said these were just warnings about what could happen in the future "if we do not stop using the sky as a sewer."
He said it "was still possible" to stop the earth's temperature from exceeding 1.5 degrees above pre-industrial levels, telling El Pais that you had to be "realistic" because so much time has passed with so little done.
"The failure of U.S. policies has had a negative effect on the ability of the world community to move forward but I hope that next year the United States will join the world community again and help us move forward again to find solutions to the climate crisis," he said.