'Grey's Anatomy' Season 17, Episode 7 Release Date: When The Show Returns
Grey's Anatomy Season 17's cast of characters have had a difficult few episodes, with the doctors trying to fight the ever-growing coronavirus pandemic. Lucky for them, however, they are getting a long break before Episode 7 of the season will air. This is not such good news, however, for ABC viewers, who have to wait until spring for another episode of the long-running medical drama.
When will Grey's Anatomy Season 17 return from hiatus?
The as-yet-untitled next episode of Grey's Anatomy is set to return on Thursday, March 4, 2021, in this season's timeslot of 9 p.m. ET / 8 p.m. CT.
As usual, the episode will air on ABC and then shortly after be made available to watch on both the ABC website and app as well as Hulu.
This means that fans have a full 11 weeks to find out whether Meredith Grey (played by Ellen Pompeo) will be able to turn things around again after seeming to finally recover from her battle with COVID-19, only to be put on a ventilator.
Per an interview between People and Grey's star Kelly McCreary, this is the show's way of highlighting the dangers of the coronavirus, which can affect anyone—even one of network TV's most beloved characters, played by the highest-paid actress on scripted TV.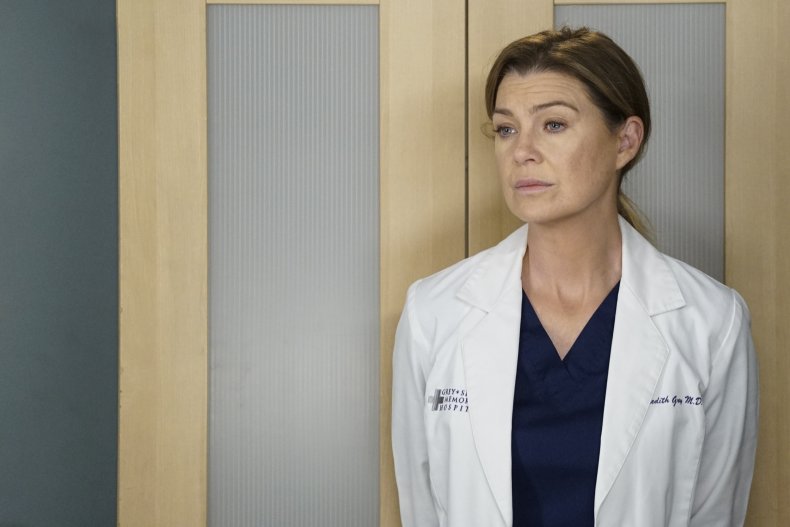 McCreary said: "I think that the idea that Meredith's life is kind of hanging in the balance right now is really symbolic of a lot of things going on right now.
"A lot of people's lives are hanging in the balance, whether they're intubated on a COVID table or they've lost a family member who was meaningful to them and supported them...the takeaway is that in the face of uncertainty and really high stakes situations for people, how can we still have hope, how can we still come together?"
Especially after Pompeo made comments recently suggesting that her time on Grey's may be coming to a close, fans are concerned that Meredith could die in Grey's Anatomy Season 17, Episode 7 or later in the season.
Speaking to Entertainment Tonight, Grey's Anatomy executive producer Andy Reaser said: "It's not something that we take lightly and we don't want to feel like Meredith is being let off the hook too easily. The virus keeps everyone guessing and it's relentless, so it's going to take relentlessness to fight it."
Speaking about what fans can expect from Episode 7 of the current season, meanwhile, EP Meg Marinis said: "We don't know what's going to happen, but if Meredith has caught the thing, we're hoping that she's going to fight."
As to whether we will see her on the beach again reunited with McDreamy, Reaser said: "You hear the sound of the ventilator and we're not sure, going into this specific moment in the season, how capable Meredith is of imagining herself being on the beach. It will come back in ways that it has not yet, that we haven't seen yet."
Grey's Anatomy Season 17, Episode 7 airs on Thursday, March 4, 2021 on ABC.