Dr. Seuss' The Grinch Musical! is joining the ranks of The Sound of Music, Hairspray and Jesus Christ Superstar in getting the live treatment by NBC, in a special airing on Thursday, December 9 at 8 p.m. ET / 7 p.m. CT. Matthew Morrison will lead the cast, while The Grinch Musical Live also includes an American Horror Story star and a former Twilight actor.
Who stars in The Grinch Musical Live?
Matthew Morrison - The Grinch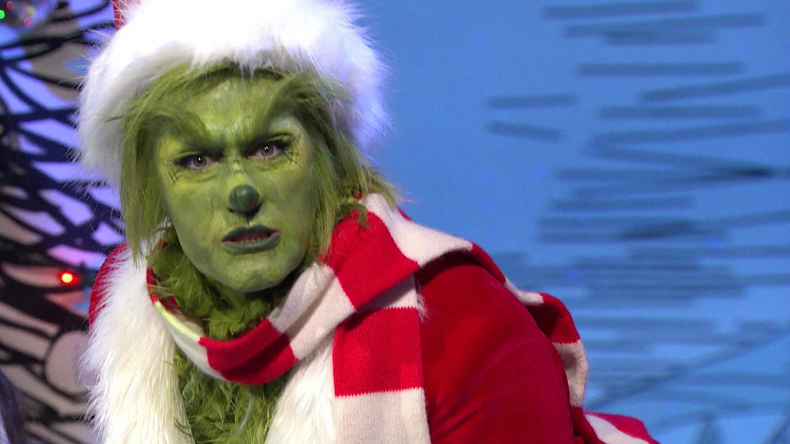 Matthew Morrison will be taking on the role of The Grinch in the live musical, playing a part previously done by Jim Carrey and Benedict Cumberbatch in two of the highest-grossing Christmas movies of all time.
Musical fans will surely know Morrison from his role as Mr. Schuester from Glee. He has followed this with parts on The Good Wife, Grey's Anatomy, as well as a lead role in the most recent season of American Horror Story. The Grinch musical is far from his first appearance on the stage, however. He starred in the Broadway production of Hairspray, and was Tony-nominated for musical The Light in the Piazza.
Denis O'Hare - Adult Max
Denis O'Hare is plenty used to horrific scenes from his Emmy-nominated turns on American Horror Story. This may not prepare him fully, however, for the horrors of Morrison's full green look and for his dog costume when he plays the older version of Max, The Grinch's faithful dog.
O'Hare's other TV roles have included The Good Wife and True Blood, and he has been twice nominated for Tonys, winning once for Take Me Out and losing out from his role in Sondheim's Assassins.
Booboo Stewart - Young Max
Playing the younger version of the dog will be Booboo Stewart, who tweens (and one-time tweens) will know as either Seth from the Twilight movies or from the Disney Descendants franchise of movies. More recently, he got to show off his musical abilities on Netflix's ghost band comedy-drama Julie and the Phantoms.
Amelia Minto - Cindy-Lou Who
In the role of Cindy-Lou Who, the girl who aids the Grinch to see the true meaning of Christmas, NBC has chosen a newcomer. Young actor Amelia Minto will be making her screen debut in the role, but is due to play a young Wendy in an upcoming reimagining of Peter Pan titled The Lost Girls, coming to theaters next December.
Compared to previous network TV live musicals, The Grinch was filmed in London, meaning that these four lead stars are to be joined by a cast of talent from the West End, England's equivalent of Broadway.
Dr. Seuss' The Grinch Musical! airs on NBC on Thursday, December 9 from 8 p.m. ET / 7 p.m. CT.